Pella Grace | Changes

June 29, 2013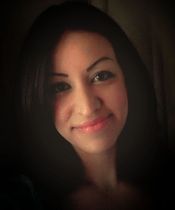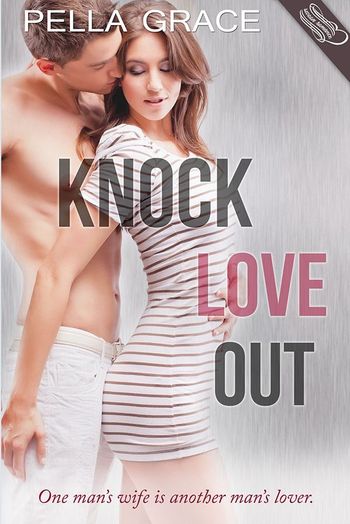 Have you always done everything everyone in your life has wanted you to do?
Have you become a shell of what you once were, what you dreamed you could be?
Have you thought about leaving it all behind and taking a different path?
You're not alone.
KNOCK LOVE OUT (Swoon Romance July 2, 2013) is a sexy New Adult-Adult mash-up from debut romance author Pella Grace. In it, Lilla King is a woman stuck in the winter of her life.
At 39 years-old, her marriage and career are failing which leaves her desperate to find a spark that will jump-start her woeful heart and get her back on course to finding her passion for life.
"I want to have an affair. Rolling across bed sheets. Pinned against the wall." --Lilla King
KNOCK LOVE OUT is an extremely steamy contemporary romance that will make you laugh and break your heart. It tells the story of Cash, a 24-year-old grocery clerk and Lilla, a 30-something unhappily married woman who fall for one another.
Warren Cash Valentine is an artist moonlighting as a cashier in his family's failing grocery store.
On the surface he appears to be your typical smart ass, cocky 24-year-old, but underneath lies a man who is highly gifted and passionate about embracing life to the fullest. And when Cash puts his mind to something, he does it all the way!
In KNOCK LOVE OUT, one man's wife is another man's lover.
Can you keep a secret?
About Pella Grace
KNOCK LOVE OUT is Pella Grace's first published novel. As a child, she loved writing poetry and swore she'd grow up to be a songwriter. Her love of poetry heavily influenced her writing style and lead Pella on a path to writing romantic tales. Pella Grace previously worked as a professional chef. Food and the art of cooking will always be an ultimate obsession and passion of hers.  Pella is an advocate for small farmers and absolute freedom.
Find Pella on | | Facebook | Pinterest
KNOCK LOVE OUT
KNOCK LOVE OUT will be available on July 2nd. It's published by Swoon Romance
Would you have an affair if it meant losing everything you had? One commenter will win an eBook copy of KNOCK LOVE OUT and Swoon Romance's upcoming New Adult college romance COMPLICATED BY YOU by Kenya Wright which publishes July 16, 2013.
Comments
30 comments posted.
Looks like fun
(Susan Falkler 12:08pm June 29, 2013)
It's not worth it to risk everything. I loved the way your posting was written, and would love to read your book, to find out what happens in your book. I just hope that I'm able to read it, without an e-reader!! Stories like this are just the thing needed to kick-start the Summer in the right direction!! Love the cover, too!!
(Peggy Roberson 12:17pm June 29, 2013)
looks like better fun
(Kent Cook 12:52pm June 29, 2013)
This looks like a very interesting story and one that I would love to read! TY for the opportunity to win a copy.
(Betty Hamilton 1:00pm June 29, 2013)
Sometimes you have to risk it all, to realize what you have. Thnaks for the giveaway.
(Pat Freely 2:50pm June 29, 2013)
no i would not
(Denise Smith 3:51pm June 29, 2013)
It would depend on how bad things were, but probably not. Thanks for the opportunity to win a copy of your book.
(Carol Woodruff 4:21pm June 29, 2013)
I think I would if that mean losing everything just to find love and happiness.
(Kai Wong 4:56pm June 29, 2013)
You could have asked me this question thirty years ago and I would have said yes. Because, that is just what I did. Today I am not willing to risk everything. Ask me again in ten years and the answer may be different.
(Kathleen Yohanna 7:46pm June 29, 2013)
Wow - I am hooked already - back in the day I may have said GO FOR IT! Now? I would be more of a fraidy cat!
(Felicia Ciaudelli 9:24pm June 29, 2013)
For the most part I love my life. There's always a part that likes to escape and dream though. What if ? The answer may be better or worse. Right now I will stay with what I have because it is good and dream about the rest.
(Jane Kriebel 10:40pm June 29, 2013)
i will read this , ty
(Debbi Shaw 2:29am June 30, 2013)
I'm so happy with my husband. I never could.
(Susan Navidad 4:35am June 30, 2013)
I don't think affairs are worth it. If someone is seriously contemplating one then they need to leave the person they are already with. Otherwise it is as disrespectful as one can be.
(Pam Howell 9:01am June 30, 2013)
I adore my husband, so I'm not even tempted ... but I'd love to read about someone who is!
(Linda Budzinski 1:06pm June 30, 2013)
No, but I wouldn't mind experiencing it vicariously.
(Jamie Fortney 2:10pm June 30, 2013)
Great Reading material. That's why I read don't Do!!!
Really look forward to reading this book!
(LeAnn Knott 2:33pm June 30, 2013)
This looks so good. I can't wait to see how poetry and steamy combine :)
(Stephanie Wardrop 2:34pm June 30, 2013)
Many years ago I did take the plunge and go for the life I wanted but didn't have with someone. However, I did break things off with him before exploring other options. Today, I am happy that I am no longer with him and able to make decisions that I only have to consider myself.
Looks like a good read and would love to see how things turn out.
Good luck and happy writing!
(Tracie Travis 3:21pm June 30, 2013)
Sounds like great books. I think everyone has something they wish they would have done as well as some things they wish they had not done. Can't wait to read your new book.
(Mary Branham 5:28pm June 30, 2013)
Wow, Congrats on your first published novel: KNOCK LOVE OUT.
I love the book cover and it looks like a Hot steamy romance
novel to win and read this summer. No, I would not have an
affair if it meant losing everything I had because I know
how much that hurts. My close friend stole my ex husband of
being married 4 years in KS but then after going through 8
years of a rough and tough divorce. I Praise GOD because he
brought me through it and I now am in Austin, TX and married
to new husband Jesus for 25 years now and No I would never
commit Adultery against God. Also, I write Poetry and would
love to become a famous writer one day too. Thank You very
much and I would love to win and read your book. Thanks,
Cecilia CECE
(Cecilia Dunbar Hernandez 6:55pm June 30, 2013)
I can sympathize with the 30-something (wink wink) but wondering just what kind of magic you can pull off to make it have a happy ending? Look forward to reading it
(Gloria Shaw 10:00pm June 30, 2013)
Nope, I wouldn't leave this life to pursue another. Thanks
for making the world a better place with local farmers and
your writings.
(Alyson Widen 8:51pm July 1, 2013)
I wouldn't do it but I have heard of many people who have.
(Maureen Emmons 9:13pm July 1, 2013)
No, I wouldn't take the risk
(Darci Paice 3:50am July 2, 2013)
No, not worth it. At all.
(Mary Preston 10:49pm July 3, 2013)
Would love to read your book...just hope it is a print edition. And I would not take the risk.
(Jane Cavanaugh 1:40pm July 4, 2013)
Not worth it to me. Hope i get to read your book.
(Sarah Bauman 8:18pm July 4, 2013)
I trust you never need to thump somebody out with one punch,
however consider the state of present day public opinion.
Wrongdoing detail are going up, children being taught to
offer tranquilizes in school, and you've got a pleasant
looking young lady companion. In a kung fu style, or a
karate style, or any hand to hand fighting style, here are
the things you have to know. convert pdf to xls
(Micheal Justins 3:33am June 13, 2014)
baju batik murah
(Brianda Jaya 8:56am April 10, 2015)
Registered users may leave comments.
Log in or register now!