Alisa Sheckley/Alisa Kwitney | Rules of Writing Romance

March 3, 2009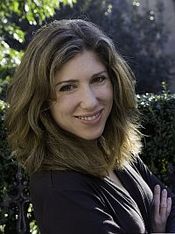 Back in the days when I was an assistant editor working on Neil Gaiman's comic book series, The Sandman, romance and comic books were two very separate worlds. This always struck me as pretty strange, because I write romance, and despite my MFA from Columbia, most of what I know about writing, I've learned from comics. Show the hero/heroine using his/her power in a different way each time, for example. Don't underestimate the reader's intelligence by spelling everything out; the more intelligent you assume the reader is, the more intelligent the reader assumes you are. And, of course, the unwritten rule of fight scenes: The stronger one going in should be the weaker one going out.
I've found that last guideline useful in writing sex scenes, by the way. I also picked up other, more subtle bits of wisdom. Read a lot and read widely, in literature, mythology and philosophy. Give major characters one or two clearly defined visual signatures so they are easily recognizable (in comics) or easily visualized (in prose). And, last but not least, the foolproof rule of writing seamless exposition: Don't write any dialogue that could be prefaced by the words, "As you are know." Unless the characters are really, really mad at each other.
These days, of course, readers and writers of paranormal romance tend to know a fair amount about comics and graphic novels. It doesn't seem to have gone the other way, yet, but I'm hoping that some of the (male) comic book readers who liked my graphic novel Destiny: A Chronicle of Deaths Foretold will give this book a look, too. In classic comic book fashion, I have an unprepossessing hero who doesn't register immediately on the heroine's radar. In fact, Abra's first impression of Red Mallin, the wildlife removal operator, is that he's scruffy and untrustworthy. How he persuades her to regard him otherwise is a transformation that interests me at least as much as her metamorphosis from woman to wolf.
After all, if girls can read "boy" books, can't boys read -- and enjoy -- "girl" books?
Comments
10 comments posted.
Re: Alisa Sheckley/Alisa Kwitney | Rules of Writing Romance

Most certainly! Especially now that we are getting a generation past those men who were raised by fathers that raised their sons to not show emotion. Men have finally figured out that women think more of the men that can show their emotions, and dare I say it, cry!
(Kelli Jo Calvert 11:11am March 3, 2009)
My husband tends to read "traditional" westerns, but I have convinced him to read a few others, such as Fannie Flagg's books and Nicholas Evans. Romance? Not likely, but at least he does branch out occasionally!
(LuAnn Morgan 11:13am March 3, 2009)
I can't get my hubby to read anything but Dean Koontz, Stephen King, and every now and then John Grisham. I'll always keep trying though.
(Roberta Harwell 11:20am March 3, 2009)
I know that there are a lot of comic
book readers who would enjoy
romance hybrids...romantic suspense
and paranormal romance in particular.
I think part of the problem is the old
stigma against men trying something
that has too much of a "feminine"
association.
(Alisa Kwitney 11:21am March 3, 2009)
I actually first got the idea for TBTHY
after staying a hotel that reminded me of
The Shining.
(Alisa Kwitney 11:22am March 3, 2009)
My son who is now 18 loves to read Sci-Fi, but he has gotten into reading a lot of the things that I read, including paranormal romance. We are trading books alot now!
(Faith Hayes 12:42pm March 3, 2009)
My son's 13 and a half, and we've
started to share...though he loves
Tolkein, and I...blasphemy! Do not. I
think Tolkein is a boy's only writer, at
heart.
(Alisa Kwitney 1:05pm March 3, 2009)
This sounds fascinating; I had never linked romance and graphic novels,sounds like a new exciting genre for both 'sci-fi and romantics' alike.
(Dawn Raymer 1:18pm March 3, 2009)
I've been sharing books on tape/CD
with my husband. Good writers are
good writers no matter what the
genre. Some are suspense novels,
some "kids" books, some nonfiction,
and of course romance. Except for
almost driving off the road during a
rather unexpected and detailed sex
scene (guess I should have warned
him), he has for the most part enjoyed
all I've thrown his way. On one trip, I
read four books in a series to him
while we were driving (Janet
Chapman). We happened to be visiting
the area the stories took place. He
finally caught on that I was skipping
sections (too embarrassed to read
them out loud). Sorry, if he wants the
juicy parts, he'll have to read them
himself.
(Patricia Barraclough 9:38pm March 3, 2009)
They say that men think about sex more
than women, but when it comes to books,
ours certainly tend to have more sizzle.
Go figure!
(Alisa Kwitney 1:22pm March 4, 2009)
Registered users may leave comments.
Log in or register now!