Carla Laureano | Valentine's Day Recipe Roundup: The Solid Grounds Coffee Company + Giveaway!
Dark-Chocolate Cherry Mocha

February 14, 2020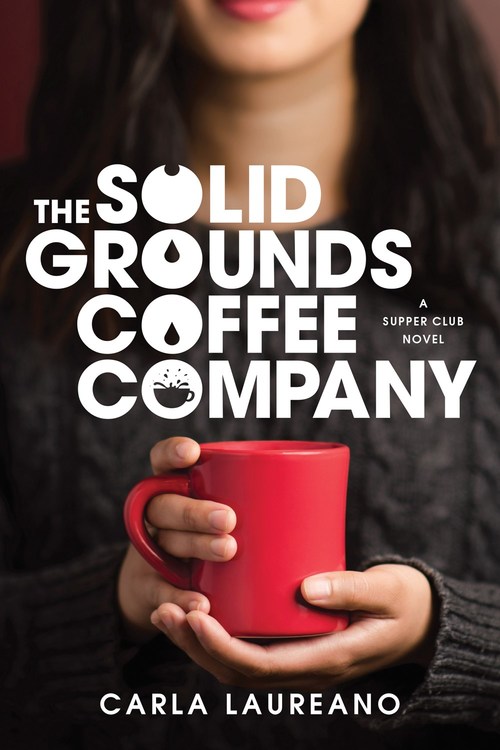 The Solid Grounds Coffee Company
Carla Laureano
AVAILABLE
Saturday Night Supper Club #3

February 2020
On Sale: February 4, 2020
Featuring: Analyn Sanchez; Bryan Shaw
425 pages
ISBN: 1496420322
EAN: 9781496420329
Kindle: B07T57NWSG
Trade Size / e-Book
Add to Wish List
Add to review list

Also by Carla Laureano:
Under Scottish Stars, July 2020
Add to review list
The Solid Grounds Coffee Company, February 2020
Add to review list
London Tides, July 2019
Five Days in Skye, July 2019

Alas - it's the last day of our Valentine's Day Recipe Roundup! We have two more great posts from awesome authors - read on for a caffeine fix!
***
In my new book, The Solid Grounds Coffee Company, ex–rock climber Bryan Shaw opens a coffee-roasting business in Denver . . . and ropes his friend and longtime love interest, marketing expert Analyn Sanchez, into helping him. And while the characters in the story are more concerned with third-wave roasting methods and black coffee made by pour-over, I happen to know that no one can resist a Valentine's Day latte. Filled with chocolate-covered cherry goodness, even a coffee purist won't be able to resist this "dessert-in-a-mug" take on chocolate-covered cherries.
DARK-CHOCOLATE CHERRY MOCHA
Makes: 1 serving
4 ounces very strong coffee or espresso
1 ounce bittersweet chocolate (70% cacao or higher)
8 ounces whole milk, 2% milk, or almond milk
2 ounces sour cherry juice
½ teaspoon vanilla extract
1/8 teaspoon fine sea salt
1 tablespoon granulated sugar (or) 2 tablespoons unflavored simple syrup
Whipped cream (optional)
Chocolate shavings or sprinkles (optional)
Combine half of the milk with the chocolate in a double boiler and whisk over low heat until melted. Whisk in remaining milk, vanilla, salt, and sugar until dissolved and heated through. Add espresso and sour cherry juice to the bottom of a 16-ounce mug, pour in mocha mixture, and stir gently. Garnish with whipped cream and chocolate shavings or sprinkles, if desired.
Simply double or quadruple recipe to share with friends or that special someone.
--
COMMENT TO WIN: Who would you love to share a cup of coffee with this Valentine's Day? Real, fiction, celebrity, character from a book - the sky's the limit! Leave a comment with your coffee mate and you'll be entered to win a copy of THE SOLID GROUNDS COFFEE COMPANY, US & Canada only. Good Luck!
--
Don't Forget: we've had a FULL week of lovely posts to celebrate Valentine's Day with food and giveaways:
--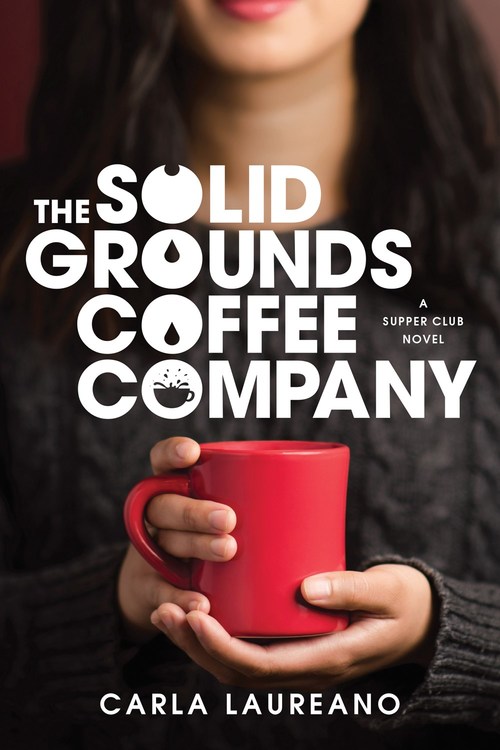 Analyn Sanchez can handle the long hours and arrogant clients that come with her job as a crisis management associate at Denver's largest publicity firm. The high-powered job, expensive condo, and designer wardrobe are all part of her plan to prove to her family that her life choices haven't been in vain. But when she's asked to cover up a client's misdeeds with serious moral and legal ramifications, she can no longer sacrifice her conscience for her career . . . and the cost is no less than her job.
Ever since a devastating climbing accident in South America eight months ago, and a bad decision that dried up his sponsorships, professional rock climber Bryan Shaw has found himself at similar loose ends. When the opportunity to buy a coffee farm in Colombia arises, he jumps on it—only to discover his wandering ways have left him utterly unprepared to run a business.
When Bryan returns home and offers Ana a role in his company as a solution to both their problems, she's desperate enough to consider working with the far-too-flippant and far-too-handsome climber, even though he's the polar opposite of her type A nature. As they delve deeper into the business, however, she begins to suspect there's much more to Bryan than she's given him credit for . . . and that sometimes the best plans are the ones you never see coming.
Romance Contemporary | Inspirational Romance [Tyndale House Publishers, On Sale: February 4, 2020, Trade Size / e-Book, ISBN: 9781496420329 / eISBN: 9781496420350]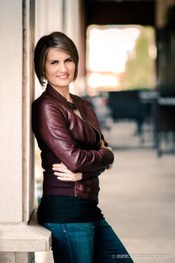 Carla Laureano has held many job titles--professional marketer, small business consultant, and martial arts instructor--but writer is by far her favorite. She currently lives in Denver with her patient husband and two rambunctious sons, who know only that Mom's work involves lots of coffee and talking to imaginary people.
Comments
26 comments posted.
Re: Carla Laureano | Valentine's Day Recipe Roundup: The Solid Grounds Coffee Company + Giveaway!

Eve Dallas
(Melanie Rosen 12:53pm February 14)
Rhett Butler from Gone with the Wind would be an
interesting dinner companion. He's outspoken and you never
know what tidbit is going to come out of his mouth.
(Alyson Widen 12:57pm February 14)
I would love to share a cup with my mother. I was overseas
in the Peace Corps for 3 years, and made it home only 3
weeks before she died unexpectedly of cancer that had just
been diagnosed. She was only 47. We had become best
friends before I left and I still miss her dearly even though it
has been decades since she passed. I would like to share
with her her children's and grandchildren's weddings, none
of which she was able to attend. She never got to meet her
grandchildren or great grandchildren. Coffee wouldn't be
long enough but I would give anything to be able to do it
and let her know how much we love and miss her.
(Patricia Barraclough 2:09am February 14)
Hannibal Lecter (fully-bound, of course!)
(Martin Bodnar 8:33am February 14)
As I don't drink coffee, I would love to have a "proper"
afternoon tea with my Mom - if she could come back from the
dead and we could have a lovely little visit together.
(Nancy Reynolds 10:01am February 14)
My grandmother who passed away 7 1/2 years
ago. I don't drink much coffee, but I always
enjoyed a cup with her.
(Amy Crockett 12:52pm February 14)
I love coffee!!! Thanks for the recipe!
(Angela Visnosky 2:14pm February 14)
My Mom and Dad. I lost them only 8 months apart. They had
been married for 65 years and had lived with me and my family
for the last 20 years before they died. I miss them so much!
(Jamie Gillespie 2:19pm February 14)
My mother would love to try this. I could tell her about her
grandchildren that she never got to meet before she passed
away and she could tell me heavenly stories and gossip.
(Nancy Krueger 2:58pm February 14)
Rebecca Zanetti
(Blanche Nixon 3:31pm February 14)
I would love to share a cup of coffee with my grandfather who passed and is in heaven.
(Kerri Norrod 5:16pm February 14)
Had coffee twice today with my favorite crush - my husband!
(Lisa Sabatini 7:15pm February 14)
anyone who loves me enough to come visit
(Vickie Couturier 7:34pm February 14)
If I could do a cup of coffee again with anyone it would be with my mom, aunt and grandmother. They all have been respectively gone for almost 20 years.
(Cynthia St. Germain 7:44pm February 14)
No fictional characters but my late husband and Winston
Churchill would be my choice. This recipe is going to be a
keeper! Thanks!
(Kathleen Bylsma 7:47pm February 14)
I'd have a cup of tea while my Daddy has coffee. He's been
in Heaven since 2012.
(Caryl Kane 9:12pm February 14)
I lost my parents five months ago, nine days apart,
after almost 67 years of marriage. If I could have
one last cup if coffee with them, it would be simply
wonderful.
(Jesus Diez 7:42am February 15)
Someone who appreciates coffee.
(Joy Isley 1:04pm February 15)
I'd share a cup with my brother and grandmother who have both passed. My father and mother weren't big coffee drinkers unless it was instant (philistines, I know!)
(Sara Reyes 3:41pm February 15)
My first child who passed due to medical issues.
(Tracy Urschler 7:20pm February 15)
Sounds like a great book, lot of fun!
I'd like to share a cup with my mother. Maybe not romantic,
but I miss her like crazy!
(Jacqueline Graves 9:11pm February 15)
Would love to with my dad again!
(Teresa Warner 9:34pm February 15)
I'd love to share a cup with my mom who was my best friend.
However, I'm lucky enough to be visiting my sister and
sharing a cup with her this Valentine's Day!
(Tina Rucci 10:36am February 16)
Brad Pitt
(Lori Byrd 7:44pm February 16)
I would love to share a cup with my husband and younger son. I've lost both of them and would love to have another moment with them.
(Anna Speed 1:05pm February 17)
With my dad he has been gone for 6yrs.
(Tamara Thomas 6:48pm February 17)
Registered users may leave comments.
Log in or register now!