Joanna Hathaway | Valentine's Day Recipe Roundup: STORM FROM THE EAST + Giveaway!
War Cake

February 13, 2020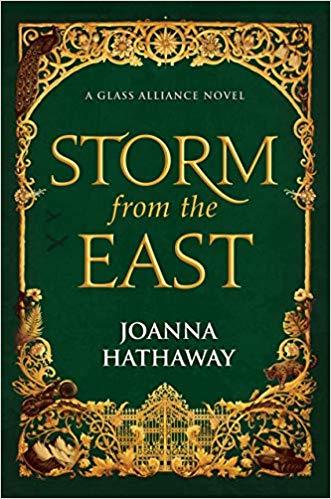 Storm from the East
Joanna Hathaway
AVAILABLE
Part war drama, part romance, Storm from the East is the second installment in Joanna Hathaway's epic Glass Alliance series
Glass Alliance #2

February 2020
On Sale: February 11, 2020
496 pages
ISBN: 0765396440
EAN: 9780765396440
Kindle: B07QNG1KP4
Hardcover / e-Book
Add to Wish List
Add to review list

Also by Joanna Hathaway:
Storm from the East, February 2020
Add to review list

Another day, another fabulous author and book to feature on our Valentine's Day Recipe Roundup. . . Let's see what Joanna Hathaway has to offer us!
Romantic dinners are tough when you're in a forbidden romance with the son of your family's greatest enemy. For princess Aurelia Isendare, it would take a Romeo-and-Juliet worthy effort to arrange a simple date night with her beau fighter pilot Athan Dakar--especially since war has broken out and he's invading the kingdom she has sworn to protect. But if the stars align, they might just manage to sneak away and savor a moment of peace, forgetting the rest of the world behind (and how much their parents would hate this traitorous kissing!). Since wartime is rough and leads to rationing, something simple and quick is in order. . .
How about War Cake?
This aptly named treat is a recipe from WWII, when many ingredients were scarce, and it's made without dairy or eggs. But don't let the simplicity scare you! It still tastes good, and it's easy to throw together. It also allows for some creativity, which both Aurelia and Athan appreciate as artists who enjoy experimentation. This cake (with an almost muffin-like texture) makes a great base for cobbler and/or your own fruity flare!
You'll need:
2 cups of brown sugar
2 cups hot water
2 tbsp shortening or lard
1 tsp salt
½ package raisins
2 cups hot water
1 tsp ground cinnamon
1 tsp ground cloves
Boil all of the above ingredients for 5 minutes after they begin to bubble. When cold, add:
1 tsp baking soda
1 tsp hot water
3 cups flour
Beat all together completely, then bake in slow oven for 45 minutes. Note: Slow oven temperatures range from 300-325 degrees Fahrenheit.
Fun Bonus: Both Athan and Aurelia love cherries, so they would definitely drizzle some cooked down cherries over the top of the cake as a sweet finishing touch! Or you can choose your own favorite fruit: plums, nectarines, peaches. . .
--
COMMENT TO WIN: Leave a comment with what kind of fruit topping you'd put on your very own war cake! One lucky commenter will win a copy of both books in the Glass Alliance series: DARK OF THE WEST and STORM FROM THE EAST. US and Canada only - good luck!
--
This week is honestly making us hungry all the time! Don't forget to check out the rest of our Valentine's Day Roundup posts:
--
Glass Alliance #2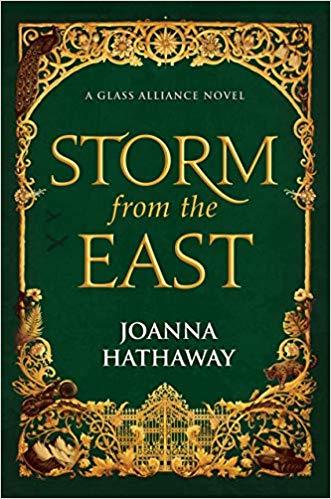 Part war drama, part romance, Storm from the East is the second installment in Joanna Hathaway's epic Glass Alliance series
War has begun, and the days of Athan's and Aurelia's secret, summer romance feel a world away.
Led by Athan's father, the revolutionary Safire have launched a secret assault upon the last royal kingdom in the South, hoping to depose the king and seize a powerful foothold on the continent. Athan proves a star pilot among their ranks, struggling to justify the violence his family has unleashed as he fights his way to the capital—where, unbeknownst to him, Aurelia has lived since the war's onset. Determined to save the kingdom Athan has been ordered to destroy, she partners with a local journalist to inflame anti-Safire sentiment, all while learning this conflict might be far darker and more complex than she ever imagined.
When the two reunite at last, Athan longing to shake the nightmare of combat and Aurelia reeling from the discovery of a long-buried family truth come to light, they'll find the shadow of war stretches well beyond the battlefield. Each of them longs to rekindle the love they once shared . . . but each has a secret they're desperate to hide.
Young Adult Fantasy | Young Adult Romance [Tor Teen, On Sale: February 11, 2020, Hardcover / e-Book, ISBN: 9780765396440 / eISBN: 9780765396464]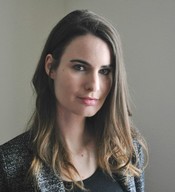 JOANNA HATHAWAY was born in Montréal and is an avid storyteller who was inspired to write after reading her great-grandfather's memoirs of the First World War. A lifelong history buff, she now has shelves filled with biographies and historical accounts, and perhaps one too many books about pilots. She can often be found reading, traveling, or riding horses.
Comments
20 comments posted.
Re: Joanna Hathaway | Valentine's Day Recipe Roundup: STORM FROM THE EAST + Giveaway!

I think some cooked down apples , like a chunky applesauce,
with a touch of cinnamon and brown sugar would be a good
topping. Over it all, a large dollop of whipped cream would
finish it nicely.
(Patricia Barraclough 12:28pm February 13)
strawberries . . ..YUM!
(Martin Bodnar 8:36am February 13)
blueberries
(Nancy Reynolds 10:20am February 13)
I love pears,,i have a pear tree that i let the local
Mennonites come and pick,they make pear butter and always
bring me a case cause i give them the whole tree to pick
(Vickie Couturier 1:50pm February 13)
Peaches
(Melanie Rosen 12:34pm February 14)
I would chose peaches, pears or apricots to add on top of
my war cake.
(Alyson Widen 12:53pm February 14)
Strawberries
(Amy Crockett 12:58pm February 14)
oh strawberries come to mama :)
(Margo Beredjiklian 2:15pm February 14)
Brandy soaked cherries. YUM!
(Jamie Gillespie 2:17pm February 14)
When I try this I'll see if can find any peaches, it sounds
yummy!
(Nancy Krueger 2:53pm February 14)
Cooked apples
(Blanche Nixon 3:24pm February 14)
Those cherries seem like the best choice to me!
(Lisa Sabatini 7:19pm February 14)
I think just a simple white icing drizzled over top of cake
with some crushed walnuts.
Carol Luciano
Lucky4750 at aol dot com
(Carol Luciano 4:01am February 15)
I would not put any fruit on top but have sliced peaches on the side.
(Joy Isley 1:01pm February 15)
Nectarines would be delicious.
(Caryl Kane 3:31pm February 15)
I would cook some dried apples with a bit more of that brown
sugar and cover the top of the cake with this.
(Michelle Willms 3:53pm February 15)
Strawberries!
(Tracy Urschler 7:13pm February 15)
Any fruit that is a berry, blue, black or raspberry!
(Teresa Warner 9:31pm February 15)
Cherries
(Lori Byrd 7:43pm February 16)
Strawberries!!!
(Anna Speed 1:08pm February 17)
Registered users may leave comments.
Log in or register now!