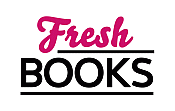 Fall into October Best Books
Reviews
Safe Harbor
by Gerhardt Roberts
"In the midst of the worse times, love flourishes and endures. Highly recommended read"
Posted January 19, 2021


In the Author's Note the author explains that the Jews in Berlin who became part of the underground were known as U-Boats. The story opens in Berlin in 1935 and teenagers Erich and Nessa are in love. One afternoon they discoverer that they have been Read more...



Sara Reyes
Features & Posts
10 comments posted.

Re: Sweet On You (3:16pm February 28, 2020):

love this series!

Re: The Solid Grounds Coffee Company (3:41pm February 15, 2020):

I'd share a cup with my brother and grandmother who have both passed. My father and mother weren't big coffee drinkers unless it was instant (philistines, I know!)

Re: Beach Haven (3:39pm February 15, 2020):

Bora Bora and sleep over the water (but be dry)

Re: Forever Strong (11:40am February 10, 2020):

OMG I want that dessert bar and I could eat for breakfast!

Re: Puppy Christmas (12:51pm November 15, 2019):

I'm ready for a hot firefighter for Christmas!

Re: The Day the Angels Fell (11:53am August 25, 2017):

I miss Gap! Some of my favorite trips went through Gap, PA.

Re: Totally, Sweetly, Irrevocably (12:39pm July 29, 2016):

I got one of these for Christmas one year. It took our family a week to eat it too! Amazing taste though!

Re: Untrue Colors (5:55pm August 12, 2015):

But I do love your opening line... makes me smile as I'm surrounded by all these shows based on covert spying and such

Re: Untrue Colors (5:52pm August 12, 2015):

And not all of us read exclusively or at all on a Kindle. It's just one source. I know many readers who prefer to read on a non-amazon product. I hear it at book club all the time.

Re: The Makeover Mistake (2:18pm April 6, 2015):

Ah, geez, thank you for putting the idea of a new program into my head. You never know what we'll come up with next!