Cozy Corner
Cozy Mystery Spotlights and Interviews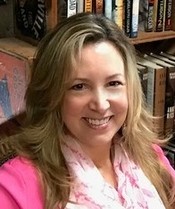 As an author, there's nothing more gratifying than meeting readers who take interest in and appreciate your writing. As a reader, there's nothing more fascinating than meeting your favorite authors, then being introduced to more authors whose work is new to you. As an author who reads religiously, the combination of those two things is heaven…especially when the event is hosted by an indy mystery/thriller bookstore like the Poisoned Pen in Read More...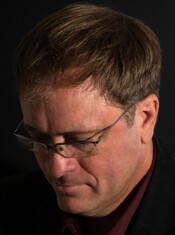 I hope you've enjoyed our wonderful summer of guest bloggers at the Cozy Corner! I can't thank my fellow mystery authors enough for stopping by and sharing their great posts! Hugs to all of them for the time, tidbits, and talents they've shared with our readers! If you've been following the Cozy Corner for long, you know I'm prone to step away from the cozy world from time to time Read More...
I've been drinking tea all my life. My mom served me tea with lemon in winter after I played in the snow. She added orange juice when I caught a cold. As I grew older, my dad might add a shot of whisky for a sore throat! My tea drinking days followed me through life as green tea and anti-oxidant information became more available. However, as I visited tea rooms over the years Read More...
Try not to judge…but I'm having an affair with my air conditioner. In spite of my desire to cling like a limpet to this hardworking, life-giving, and mechanical knight in shining armor, I still crave the outdoors: the sound of birdsong, the touch of a gentle breeze, the sight of squirrels and rabbits frolicking in the cool of the morning. Every day before the temperatures in Texas soar to a brain-frying Read More...
I have something to confess. I. Love. Mysteries. Not only do I write them, but I read them. Um, a lot of them. Not only do I nibble at their pages, but I consume them nightly on television. Why? There's just something about the familiar characters, the sleuth and his sidekick or the detective sergeant and her trusty partner, that draws me in. I laugh at their silly jokes, bite my nails when they Read More...
I hope you and your loved ones enjoyed the festive Fourth with a bit of fun, relaxation, and a good book. Now that the fireworks are behind us, I'm afraid only the lazy dog days of summer lie ahead. Ever wonder where the familiar phrase Dog Days of Summer originated? Blame it on the ancient Romans. They called the most humid, hottest days of summer "diēs caniculārē Read More...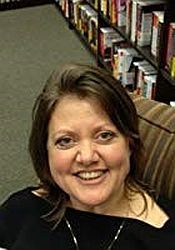 First, a big howdy to y'all from Texas. Second, a big thanks to the lovely Kym Roberts for this opportunity to share all the exciting new cozy releases hitting the shelves of your local and virtual bookstores during the month of July. As a heat wave blazes its way across the country this week, I encourage you to declare your Read More...
Whoever said these were our golden years, was either living on martinis on the beach or hadn't reached the gilded age when every bone and joint in their body screamed for attention. I've ignored the screaming for a few years, but the noise is now coming from a woman in a white lab coat with the initials DR imprinted in front of her name. The fun of my youth (and beyond) has a Read More...
The last homework assignment has been completed. The last drive line has been driven. And the last school bell has rung…until August. Mom's across America are breathing a sigh of relief— until next week when they have to scramble to entertain the bored kids. I have a few mysteries for you to enjoy during the short window of unabashed joy your kids are experiencing from the freedom of school responsibilities. For those teachers Read More...
by Sharon Pape and Kym Roberts It always amazes me when I approached an author I don't know with a hairbrained idea, and she actually says, "Yes!" Yet the writing community is that way: adventure seekers to the core. My guest today is one of those brave souls who didn't hesitate to jump on board this crazy ride between her fictional characters and mine. Read More...
Everyone is more than ready for the trees to bloom and the flowers to sprout. The temperatures are finally rising and hopefully *fingers crossed* we've all experience the last snowfall of winter! Sitting in the sun soaking up some vitamin D is finally a possibility, and what better way to celebrate the return of nice weather than to do it with a blanket in the park and a book in your hands? Here are Read More...
It's springtime! Although many of us are not feeling the effects yet, we can benefit from all of the hard work mystery authors did while hibernating with their computers over the winter. This week I have four great cozies for you to check out. Magic by the sea with cupcakes at a festival—it doesn't get any better than that! Read More...
One of the great thing about cozy mysteries are the recipes! Everyone loves to delve into the scrumptious foods authors describe in their books, and Rebecca Adler has some of the best Tex-Mex recipes out there. After reading her latest book CINCO DE MURDER, I had to ask her for a taste of Texas. To my delight, and soon to be yours too, Rebecca Read More...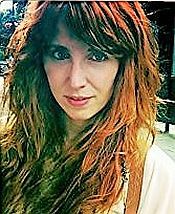 A Review of S.T.A.G.S. by M.A. Bennett S.T.A.G.S. by M.A. Bennett, is a fast-paced mystery that kept me on the edge of my seat wanting to know more. The story starts Read More...
This week I'm featuring four new mysteries you can't pass up. These four authors have supplied a variety of different types of mysteries to choose from—like the delicious cooking whodunit's of Joanne Fluke, or the sweet teas twisters of Laura Childs. Perhaps you're in the mood for Anna Lee Huber's historical cliffhangers, or the sassy sleuths of Erin Huss. You really cant go wrong with these mysteries; there's Read More...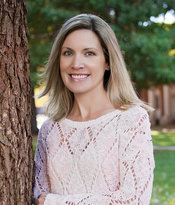 A Review by Kym and Gidget Today's blog was a special treat for me. I read the book along with a young reader, and then we sat down and wrote our reviews. This was her very first review, and I have to say, I think Gidget has a knack for the craft. Much more so than I do. A well-written review has insight into the reader's mind—its audience. The Read More...
The first week of February is always cold. Even in Texas, we're in the thirties and I have to say, the temperature is the one number I want to see move upward this month. Not the ugly bathroom scale number. Not the ridiculous prices at the grocery store. And certainly not the eye-popping numbers on my eye glass prescription. Those are bad numbers, but I do have a good number for Read More...
The new year is always filled with fresh prospects, new beginnings and hope for a better tomorrow. Yet sometimes, you just want to hang onto what made you comfortable last year. The time-tested and proven. As a mystery reader, its no different. Your favorite sleuths hold a special place in your heart you aren't about to give up. And why should you? Yet you still can't resist the shiny and new cozy Read More...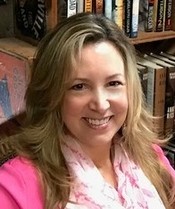 It's hard to pick the best mysteries of the past year, especially when I'm limited on space. I don't feature a book I don't love, so if you've seen it on the Cozy Corner, you know I adored it. Yet each year I torture myself by trying to list the best mysteries, and considering I never come close to reading Read More...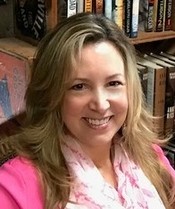 The rat race has begun! For many, the menorah is lit. Or the tree is decorated. The lights are hung. The list is complete. (Until they add to it again.) The shopping has started—on and off-line. The weather is cooperating. Sorta. And the parties are out of control! But all you want to do is relax. So here's a few cozies to help you do just that. Enjoy! Read More...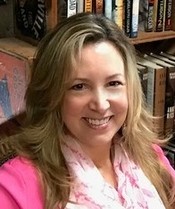 You know it's going to happen. You're going to need to escape. Because on Thursday afternoon, Uncle Bill will be deep in the eggnog—except he won't be drinking the same eggnog everyone else will be enjoying. Uncle Bill's special blend will come from the flask in his pocket, and the more he drinks, the louder his political jokes will get. If he was the only one you had to worry Read More...
The week of Readers & ritas is always a busy one in North Texas. Games to prepare, baskets to put together, and the dreaded hunts through closets for clothes that still fit. To top that off, I have edits to complete—Yikes! Needless to say, my thoughts are racing at night and going to sleep can be a chore. To relax and get my mind off my to-do list, I've decided to turn Read More...
The cozy temps of fall are just starting to reach Texas, bringing with them one of my guilty pleasures—snuggling up with a fuzzy blanket and a good mystery in front of the fire pit in my back yard. The thought of sitting in my comfy lounge chair with the fresh scent of a fire wafting through the air has allured me away from my desk the last couple nights. Once the fire was lit Read More...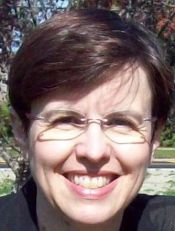 This week I had the pleasure of interviewing the author of A Magical Cat Mystery series, Sofie Kelly. Her latest mystery, A TALE OF TWO KITTIES, scratched my funny bone on the very first page and I had to get the scoop on her adorable felines. I know Read More...
This week I'm featuring three cozies that caught my attention with their titles. I love a good, quirky title. To be specific, one that can make me smile or release an inner snicker at the puniful twist the author used. Not only does it give a good sense of what the book is about, but it also gives the reader a taste of the author's sense of humor. I dare you not to Read More...
1 - 25 of 102 ( First | more Cozy Corner )