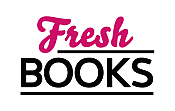 No fooling, it's April books!
Rachelle Dekker | Five Character Types Every Suspense Novel Needs

July 16, 2018
Characters make or break a story, no matter the genre or theme. Readers have to be able to take the journey with each character that is written into the pages. They need to be able to place themselves in the characters' shoes so they can experience the story as if it were a part of their own. When you accomplish this, you create a reading experience that is unforgettable.
When creating a suspenseful setting and mysterious plotline, the characters have to be as dynamic and dimensional as possible. And not just your lead, but also the other major character roles that I believe every good suspense novel needs.
First—The Protagonist: This one is obvious. Your hero, or lead, has to be relatable and honest. This is their story mainly, so all the elements of the story are in place to pull them forward to the end discovery. People need to like them, of course, but they also need to have weaknesses and struggles. They need to make mistakes, take the wrong path at times; they need to be afraid, and then filled with strength when the time comes. They need to reflect us so that the reader can relate to the main character without having to become totally different.
Second—The Antagonist: The villain is easily the most important character in a suspense novel. They also have to be dimensional—real and authentic. Create an antagonist we believe, who isn't just insane with evil pursuit but who makes sense, whom we pity and understand. I always strive to make my villains three things: smart, determined, and relatable. Give them edges and curves. They are people (in most cases), even if they're serial killers, so make them human.
Third—The Sidekick: The best friend, or oftentimes a love interest. This person stands beside your protagonist at every turn. And usually they become the most loveable character in a novel. Think your Sam to your Frodo, or your Han to your Luke. Now that doesn't always mean following blindly—they want only what's best for your lead, which means they'll ask questions, they'll push back if they think it's best. But in the end they will show up, guns blazing if needed, and have your hero's back.
Fourth—The Limiting Voice: This is my favorite character to write! They are often connected to your lead but act as the person who creates barriers so the hero struggles to discover final redemption. It isn't out of spite like a villain, but their actions often come across as villainous because they are standing in the way of the hero accomplishing his or her task. I find this works really well as an authoritative role (parent or guardian) whom the hero wants to please but usually has to overcome in the end.
Fifth—The Sage: This is your leading voice who guides the hero to the end. Your Yoda. I think this is a great place to implement some humor and really beautiful teaching through the character. The Sage is going to be the most consistent, unwavering voice of truth from beginning to end.
Nail these five characters and you are sure to have a novel that pulls any reader in and has them flipping each page until the very end!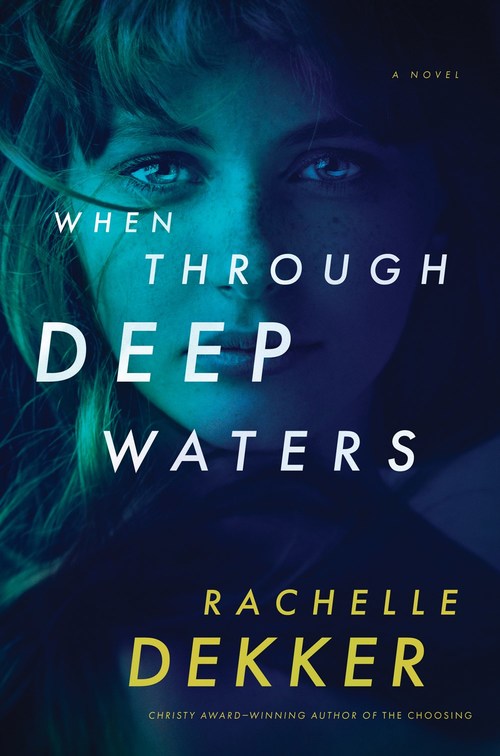 Alicen McCaffrey finally has the life her mother always dreamed for her: beautiful home in Santa Monica, successful husband, adorable daughter. Then tragedy blows her carefully assembled façade to pieces. Worse yet— Alicen feels solely responsible. At rock bottom, she decides to accompany a childhood friend back to Red Lodge, Montana, where they spent summers together as kids.
The peaceful mountain landscape, accented with lush forests and small-town charm, brings back happy memories of time spent with her beloved, eccentric Grandma Josephine. Alicen begins to hope that perhaps things could be different here. Perhaps the oppressive guilt will lift—if only for a moment.
But when Alicen starts hearing voices and seeing mysterious figures near the river in the woods, she begins to fear she's completely lost her sanity, as it's rumored her grandmother did. Or might there be more to Red Lodge than meets the eye? Could the voices and visions be real—and her only means of finding the healing she so desperately needs? Or will they prove to be her final undoing?
Suspense Psychological | Inspirational Mystery | Thriller Paranormal - Supernatural [Tyndale House Publishers, On Sale: July 3, 2018, Hardcover / e-Book, ISBN: 9781496417121 / eISBN: 9781496417169]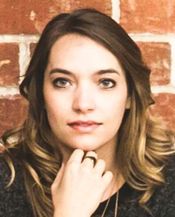 The oldest daughter of New York Times bestselling author Ted Dekker, Rachelle Dekker was inspired early on to discover truth through storytelling. She won a Christy Award for her critically acclaimed debut novel, The Choosing, which was followed by two more books in the Seer series: The Calling and The Returning. Rachelle graduated with a degree in communications and spent several years in marketing and corporate recruiting before making the transition to write full-time. She lives in Nashville with her husband, Daniel, and their diva cat, Blair. Visit her online at www.rachelledekker.com
Comments
2 comments posted.
Re: Rachelle Dekker | Five Character Types Every Suspense Novel Needs

Thank you for posting such a great article! I found your
website perfect for my needs
https://howgethelpinwindows.wixsite.com/windows
(Mehul Studio 6:03am July 18)
Thanks for the guide that you have shared. I really like
it. http://www.entreprenew.org
(Scott Porter 4:00am July 20)
Registered users may leave comments.
Log in or register now!