Holding Out for a Hero - Cowboy or CEO?
GIVEAWAY too!

April 3, 2018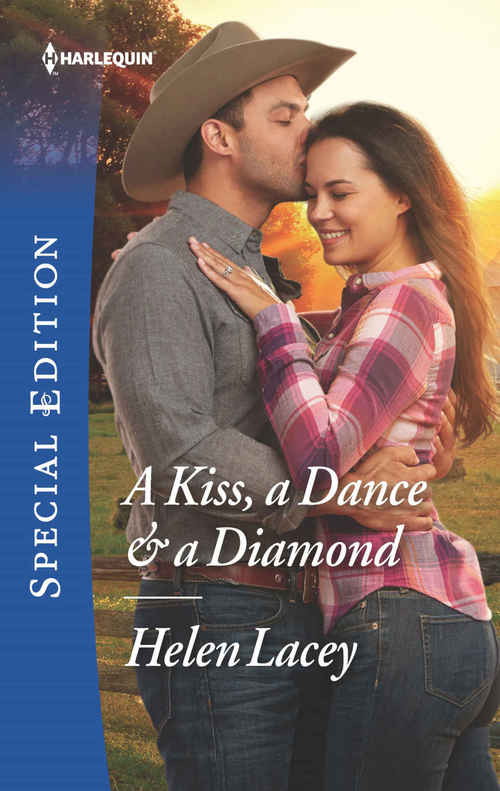 A Kiss, a Dance & a Diamond
Helen Lacey
AVAILABLE
The Cedar River Cowboys #6

April 2018
On Sale: April 1, 2018
Featuring: Nicola Radici; Kieran O'Sullivan
86 pages
ISBN: 1335465693
EAN: 9781335465696
Kindle: B0769SV7V5
Mass Market Paperback / e-Book
Add to Wish List

Also by Helen Lacey:
Her Secret Texas Valentine, January 2019
The Secret Son's Homecoming, June 2018
A Kiss, a Dance & a Diamond, April 2018
A Fortunes of Texas Christmas, November 2017

I've been writing for a long time now and have been published with Harlequin/Mills & Boon since 2012. I write contemporary romance - and even with deadlines and late nights and the occasional staring at a blank page – I truly love every word I get to write. What I adore about the romance genre is the diversity in the storytelling. The cultural diversity, historical diversity, books with elements of faith, the suspense, medical romance, the paranormal, fantasy…there is so much to choose from as a reader, and so many ways to be a storyteller as an author.
I write for Harlequin Special Edition – a home and heart series that has a strong focus on the central couple, but also on the sense of community within the pages. There can be minor characters – like the meddling mother, the cute kids who want their parent to find a happy-ever-after, the nosey neighbor who wickedly stirs up trouble, and even a four-legged character who adds another dimension to the story. But at the core, is a love story about two people who simply have to be together.
Whenever I start with an idea for a new story, I usually start with the hero. Because I write about characters living and loving small town America or Australia, one of the first things I ask myself is – Cowboy or CEO? And sometimes, I've discovered, he can be a little of both (This might be some lingering memory of a crush I had way back when I was twelve, for Bobby Ewing in the old TV show, Dallas. Every time I saw Patrick Duffy riding his horse my tweeny heart skipped a beat) The physical appeal and strength of a cowboy, combined with the street-smarts of a CEO…very appealing, don't you think? Perhaps because a cowboy represents honor and integrity, and the corporate man represents power and wealth.
And I'm always interested to know what appeals to readers. In my current series for Harlequin Special Edition, The Cedar River Cowboys, my heroes have had various occupations – from rancher, to army veteran, to lawyer, hotel manager, NASCAR driver, and in my April release, A KISS, A DANCE & A DIAMOND, he is a doctor. None of them real cowboys (with the exception of the rancher) but I like to think they all possess the traits we've come to admire in the outdoorsy, man-on-the-land, horse-riding, cattle-branding, bandana-wearing hero's that often exist between the pages of a contemporary romance novel. Because the romance genre is so diverse, readers can find the characters they connect and the stories that make them happy.
So, as a reader, what kind of hero do you like the most? The corporate guy? The hot nerd? The cowboy? The artist? Or do you like your heroes to be a mix of two, or several?
Leave a comment to go into the draw to win a signed copy of my April release from Harlequin Special Edition, A KISS, A DANCE & A DIAMOND.
And thank you for having me as a guest at Fresh Fiction!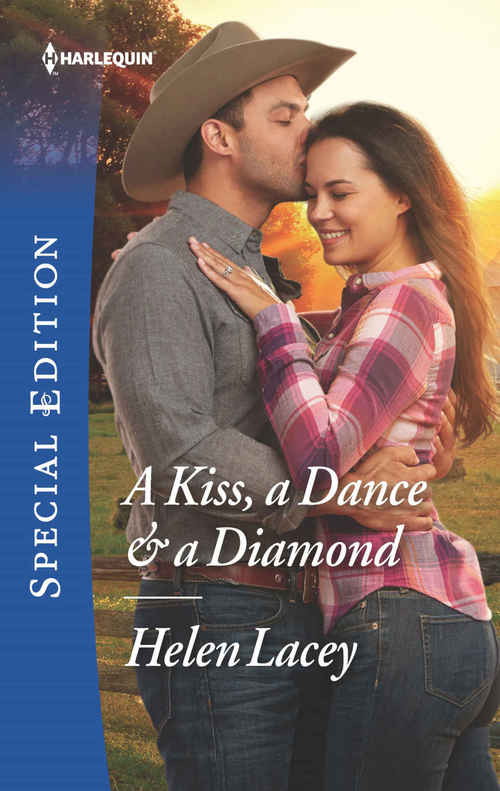 Kieran O'Sullivan never let anything—or anyone—stand in his way.

Even the girl he claimed to love.

But fifteen years later, the successful doctor's back in Cedar River. So is Nicola Radici, still as beautiful as the day he left her behind. The last thing Nicola wants is to forgive and forget. But when Kieran connects with her nephews, their guardian has to let him into their life. And maybe even her heart.
Romance Western [Harlequin Special Edition, On Sale: April 1, 2018, Mass Market Paperback / e-Book, ISBN: 9781335465696 / eISBN: 9781488093548]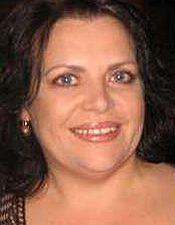 Helen Lacey grew up reading Black Beauty, Anne of Green Gables and Little House on The Prairie. These childhood classics inspired her to write her first book when she was seven years old, a story about a girl and her horse. Although, it wasn't until the age of eleven when she read her first Mills & Boon, that she knew writing romances was what she wanted to do with her life. Her parents' love of travel meant she saw much of the world in those early years and she feels fortunate to have had a diverse and interesting education over several continents.
She continued to write into her teens and twenties with the dream of one day being a published author. A few years and careers later, including motel operator, florist, strapper, dog washer, and retail manager, she got the call from Harlequin Special Edition. She loves writing about tortured heroes, both cowboys and CEO's, and heroines who finally get the love of the man of their dreams. She now works part time in her sister's bridal shop, where she gets to meet fascinating people, some of whom might one day end up being in one of her books.
From Welsh parents and a large family, she lives on the east coast of Australia in a small seaside town at the southern most point of The Great Barrier Reef, with her wonderfully supportive husband, many horses and three spoiled dogs.
Which type of hero do you like? Tell us below to be entered to win!
Comments
25 comments posted.
Re: Holding Out for a Hero - Cowboy or CEO?

I enjoy such a variety of heroes... love seeing their character and personalities come to life within their stories!
(Colleen Conklin 12:43pm April 3)
Cowboys
(Emily Stemp 3:11pm April 3)
Nothing wrong with a mixture. A cowboy can be a CEO so long as he is strong but gentle, and smart enough to know when to stand by his girl and not in front of her, he will be a winner.
(Annetta Sweetko 9:05pm April 3)
CEO and part time cowboy rocks
(Susan Gannon 4:00pm April 4)
cops, and firemen
(Emily Stemp 7:32pm April 4)
A cowboy is a man with strength of character, principles and
can be a brilliant CEO as well.
(Sharon Berger 10:04am April 5)
royal family
(Emily Stemp 3:43pm April 5)
I like the strong and gentle hero.
Marilyn
(Marilyn Collins 7:37pm April 6)
Cowboys have always been my heroes
(Joy Isley 4:49pm April 7)
A cowboy CEO -- what an interesting combo!
(Sandy Haber 7:06pm April 7)
Love the cowboy stories.
(Melanie Rosen 3:20am April 8)
Hi Colleen - variety is good! Thanks for commenting :)
(Helen Lacey 4:25am April 8)
Hi Emily - yes, a hero needs all those attributes to be truly heroic. Thanks so much
for stopping by :)
(Helen Lacey 4:26am April 8)
Hi Annetta - you're so right...strong and gentle, exactly how I like them too :)
Thanks for commenting today :)
(Helen Lacey 4:27am April 8)
Hi Sharon - yes, every time I fall in love with a cowboy hero he always has integrity
and strength of character :) Thanks!
(Helen Lacey 4:28am April 8)
Hi Susan - yep , cowboys and CEO's...or maybe a combo! Thanks so much for
stopping by :)
(Helen Lacey 4:29am April 8)
Hi Marilyn - I like strong and gentle too...I think that's why Captain Wentworth from
Austen's Persuasion is one of my favorite all time hero...he's has both this
attributes in abundance :) Thanks for commenting H
(Helen Lacey 4:31am April 8)
Hi Joy - I do love a cowboy. Thank you for stopping by today! :)
(Helen Lacey 4:32am April 8)
Hi Sandy - I think I need to write a cowboy CEO now! :)
(Helen Lacey 4:33am April 8)
Hi Melanie - always delighted to meet another cowboy fan :) Thanks for stopping
by.
(Helen Lacey 4:35am April 8)
A cowboy hero
(Gloria Zimmer 5:21am April 8)
A variety cowboy, military, firefighter or cop someone that is strong and not afraid to show emotions.
(Margaret Yelton 11:40am April 8)
Cowboys always are appealing to me.
(Anna Speed 11:57am April 8)
Sexy Cowboys
(Emily Stemp 3:27pm April 8)
The occupation doesn't matter. I like heroes who are
trustworthy, intelligent, compassionate and passionate!
(Laurie Gommermann 4:49pm April 8)
Registered users may leave comments.
Log in or register now!