Robin Gianna | Top Five Rainy Day Activities

July 1, 2015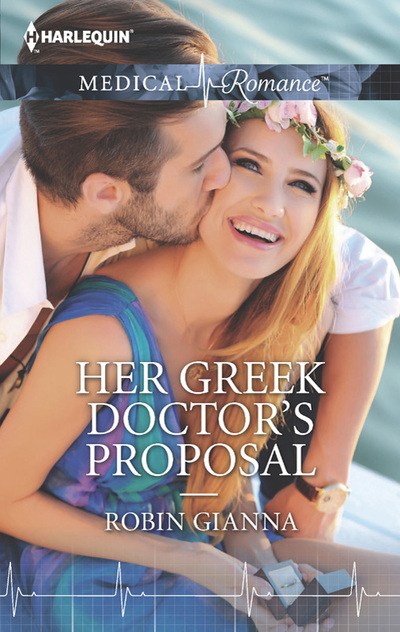 Her Greek Doctor's Proposal
Robin Gianna
AVAILABLE

June 2015
On Sale: June 1, 2015
Featuring: Laurel Evans; Andros Drakoulias
192 pages
ISBN: 1460383362
EAN: 9781460383360
Kindle: B00SFRFLHC
Paperback / e-Book
Add to Wish List

Also by Robin Gianna:
Her Greek Doctor's Proposal, June 2015
Flirting with Dr. Off-Limits, October 2014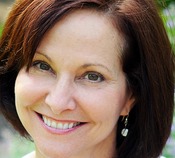 Summertime is supposed to be full of sunshine and picnics, pool parties and enjoying the outdoors, isnít it? This year, that hasnít been the case so far in Ohio (and lots of other places in the midwest)! Itís rained far more days this June than it hasnít, and the forecast is for more of the same for the foreseeable future. Boo!
But as the saying goes, when given lemons, make lemonade. So what to do until the rain stops? Here are my top 5 ways Iíve been entertaining myself until the sun shines again.
1. Read a book (of course!)
2. Write a book (deadline coming!)
3. Take a canoe trip. Yes, we had to bail some water from the canoe, but the pluses of canoeing in the rain? High water on the river, so no getting stuck on rocks in the shallows. No mosquitoes flying around. And it felt good to just embrace what Mother Nature is throwing at us instead of complaining.
4. Tackle a few housekeeping jobs Iíve been ignoring for too long. Cleaning out a closet is NOT my idea of fun, but having it done makes me smile and feel a sense of accomplishment.
5. Try new recipes using summertime produce. Usually, fall and winter are the times I most enjoy cooking experiments, since the hot summer seems to beg for something quick thrown on the grill and a salad. But the farmerís market is full of fresh goodies (I guess the rainís been good for that, at least!) and itís been fun to create in the kitchen when grilling in the rain isnít terribly appealing.
GIVEAWAY
How about you? Whatís the weather been like in your world? When the weather isnít the greatest (rain, snow, or anything in-between), what kinds of things are on your to-do list that make you happy? Leave a comment for a chance to win a signed copy of HER GREEK DOCTOR'S PROPOSAL plus a tote bag!
After completing a degree in journalism, working in the advertising industry, then becoming a stay- at-home mom, Robin Gianna had what she likes to call her Ďawakeningí. She decided she wanted to write the romance novels sheíd loved since her teens. Robin embarked on that quest by joining RWA and a local chapter, and working hard at learning the craft of fiction writing. Robin loves pushing her characters toward their own happily-ever-afters! When sheís not writing, Robinís life is filled with a happily messy kitchen, a needy garden, a wonderful husband, three great kids, a drooling bulldog and one grouchy Siamese cat.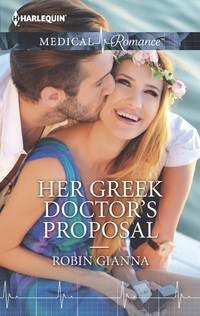 The question he thought he'd never askÖ
Archaeologist Laurel Evans put her career on hold to care for her younger sisters. Now, close to achieving her goals, she won't let anything distract her. Laurel has come to Delphi to dig up ancient treasures, but she finds a modern-day Greek god insteadó local doctor Andros Drakoulias!
A devoted single dad, Andros is determined to give his little girl stability. He knows his fling with Laurel can't last, so why is it so hard to imagine a future without her by his side?
Comments
27 comments posted.
Re: Robin Gianna | Top Five Rainy Day Activities

The weather in the upper Midwest (Wisconsin, to be exact) has been it's usual erratic self, meaning we never really know what is going to happen at any given time. We just punt and pray.

And when it's bad weather, I indulge in reading as many books as I can get my hands on!
(Lynn Rettig 1:11am July 1, 2015)
The summer in Winnipeg is turning out great. Canada Day
promises to be beautiful.
(Deb Philippon 9:08am July 1, 2015)
I'm in Texas...It is HOT! I love the rain (even
thunderstorms). I love to sit and read and listen to music.
(Kimberley Coover 9:47am July 1, 2015)
I live a few hundred miles North of you, and although we
haven't had steady days of rain, we've had a lot of cool to
cold days here, although my Husband wouldn't agree regarding
the temps. lol While he's running the fans, I've been
sitting under a heated throw. Anyway, while temperatures
and weather hasn't been ideal, these are the things I do,
not necessarily to make me happy, but to fill in my day and
keep myself occupied.
1. catch up on my reading
2. catch up on my knitting for class ( I volunteer to teach
a knitting and crochet class )
3. do a major cleaning project - never started Spring
cleaning yet. Had 2 surgeries, one recently.
4. organize my computer, so I can download to external hard
drive ( have a lot of patterns for class to organize )
5. catch up on sleep ( wake up early, since I have so much
to do on a daily basis )
This is just a sampling of my busy life. I also have 2
kitties that love to get into everything, and we feed the
birds outside, which are a lot of work, along with a stray
cat, and whatever stray animals are dumped out here in the
country. I'll definately take the time to read your latest
book, since the title grabbed my attention, and I think the
cover is really cute!! Congratulations on your latest
book!!
(Peggy Roberson 11:07am July 1, 2015)
My area has been hot and now we have the monsoons rolling in... I can not wait for Fall to come around!
(Colleen Conklin 12:38pm July 1, 2015)
Happy Canada day friends or Happy 4th.
(Emily Stemp 6:49pm July 1, 2015)
We've been getting a LOT of rain. I've been finishing up in
my library before concentrating on home for the summer. Once
I start on my home, I need to pack away winter sweaters, clean
up the rooms, toss out unwanted items to make room for items
that came into our home that we don't presently have space
for....sigh.
(Marcia Berbeza 8:54pm July 1, 2015)
Weather is not too bad here, good to go outside.
(Wilma Frana 11:49am July 2, 2015)
Happy Thursday.
(Emily Stemp 2:35pm July 2, 2015)
I have always wanted to go to Greece
(Jeri Dickinson 3:02pm July 2, 2015)
I'm in Ohio also and walk to work. It seems that I wear boots for commute all the time. I would love to be able to wear sandals some day.
(Sharon Good 4:22pm July 2, 2015)
Happy Birthday Elaine . It's raining here in Arkansas today and is supposed to rain tomorrow also . There will be no outdoor picnics for me . I will catch up on my laundry and reading , I also like to bake on days like this .
(Joan Thrasher 10:57am July 3, 2015)
Happy Friday friends. have a great weekend.
(Emily Stemp 3:17pm July 3, 2015)
I'm in Northern Cali, and the weather here has been over a
hundred degrees for the past few weeks. I like to be by the
water in this kind of weather
(Darlene Carroll 4:55pm July 3, 2015)
Thankfully, I have heat in the winter and air in the summer, so it doesn't matter what I choose to do (as I do not spend time outside for fear of skin cancer). Long soaks in the tub mean I can read an entire book usually, so that's first on my list. After that, I feel productive by housecleaning/sorting/organizing items and I eventually get to my scrapbooking (I'm only on 1992 right now, but considering that I had over 100 pics from the late 1800s to early 1940s alone, I think I'm doing well!).
(Elaine Seymour 5:13pm July 3, 2015)
I would love to go to Greece one day
(Jeri Dickinson 6:15pm July 3, 2015)
The weather was perfect until all the summer storms
started...I still love it!
(Hylla Jackson 8:17pm July 3, 2015)
we get rain at least once a day in florida, i would love
to go to england
(Ann Unger 8:46pm July 3, 2015)
We had a glorious day here today. Lots of sunshine with a
slight breeze.
(Mary Preston 5:29am July 4, 2015)
Weather has been good this year for the tomato plants. I like
to read, crochet ( I am crocheting prayer shawls for the
church) and do my genealogy. I will get your book because of
the archaeology. I never made it to Greece in my travels so
read about it.
(Leona Olson 8:36am July 4, 2015)
It has been raining here a lot! Of course my favorite thing
to do when the weather is yucky is to snuggle in a read a
good book. A good movie also comes in a close second as
well as a good Netflix binge. :-)
(April Kirkland 1:13pm July 4, 2015)
no rain on the weekends please
(Jeri Dickinson 1:23pm July 4, 2015)
We are in a heat wave in the Pacific Northwest going to be 97
today. Happy 4th everyone!
(Denise Austin 1:28pm July 4, 2015)
It's been hot and rainy this summer. I haven't had to water the vegetable or flower gardens.
(Anna Speed 1:39pm July 4, 2015)
We've had a bit of rain in southern Indiana too. Of course here in
Madison they are still having the boat races, the river level is
finally down low enough. But I like to read when I have a chance
and once in a while, I put on music and take a nap.
(Nancy Luebke 3:38pm July 4, 2015)
hope you all had a fun weekend
(Emily Stemp 7:46pm July 4, 2015)
The weather here has been crazy, it alternates between hot
and humid or thunderstorms! I've been going mad being
trapped in the house. The only good thing about it is that
my closets are completely organized. The bad is I've had
way too much time to hit the internet summer sales!
(Jenny Ford 9:10pm July 4, 2015)
Registered users may leave comments.
Log in or register now!