Helen Lacey | A Starting Point

September 12, 2014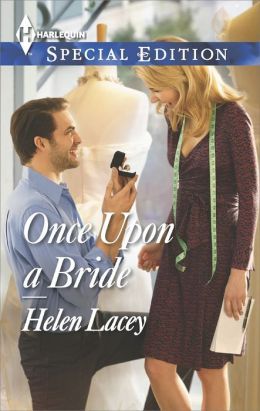 AVAILABLE

August 2014
On Sale: August 19, 2014
Featuring: Gabe Vitali; Lauren Jakowski
ISBN: 0373658397
EAN: 9780373658398
Kindle: B00JIHA704
Paperback / e-Book
Add to Wish List

Also by Helen Lacey:
Her Secret Texas Valentine, January 2019
The Secret Son's Homecoming, June 2018
The Child Between Them, May 2018
A Kiss, a Dance & a Diamond, April 2018

I was at my day job the other week and got talking to someone about dreams. And goals. He asked me what I did outside my day job and when I told him I was a romance author he quickly started asking me questions—how long had I been writing? Was it hard to get published? How did it feel now I was published?
This gentleman was now retired but had worked in customer service all his life and he said very quietly that it was never his dream job. I asked him what was and he stilled for a moment, tilted his head and said, "I would have liked to make furniture." He said he'd loved carpentry since he was a boy. He said he loved spending time in his workshop, but then admitted that when he started crafting a piece he never finished it. He said his workshop was cluttered with half made tables and chairs, hall stands and a carved four poster bed. I asked him why he didn't finish his pieces and he couldn't tell me. Which of course made me curious and I dug a little deeper and before I knew it we were having a deep conversation about fear of failure.
As an author I've experienced this countless times. Fear of rejection and failure can be polarizing. It can halt creativity and hound you like a great dark shadow. It can follow you in work and in your personal life. It can make you hostage to a job you hate, or linger in a relationship that's never going to make you happy.
But one thing I discovered about fear while I was trying to get published…it's merely a starting point.
Many years ago I was privileged enough to hear a motivational speaker by the name of Paul Hanna speak. He was on stage for over an hour and during that time he said something that resonated so strongly with me that I keep it with me everywhere—on my computer, on my fridge, on my phone, in my handbag….
Think about what you want, and not what you don't want.
The writer in me cringes at the double negative…but the meaning of Mr Hanna's words will stay with me always. So, I mentioned this to the gentleman who wanted to make furniture and he looked at me and smiled. "You know," he said, "I think that's where I am going wrong."
He'd found his starting point.
Last Monday he came back into the store where I work and told me he'd finished a small coffee table and had put it up for sale on a local online shopping site and it had sold within half an hour. He was grinning from ear to ear. This gentleman is in his eighties and seeing his enthusiasm was inspiring. It made me want to get home and dive into my current book.
Think about what you want… it's just a place to start.
Happy Reading!
Comments
14 comments posted.
Re: Helen Lacey | A Starting Point

That was such an inspiring posting, and I really enjoyed
reading your posting today!! I'll also be looking forward to
reading your latest book!! The cover is so sweet, and I'm
sure the story is going to be very moving!! Congratulations!!
(Peggy Roberson 10:43am September 12, 2014)
This sounds like a great read, I'd love to win it.
(Wilma Frana 2:47pm September 12, 2014)
Great story. I was lucky in that I loved my job.
(Donna Antonio 4:02pm September 12, 2014)
Helen, your true story is quite inspirational and motivational. Thank you for this contest. :) Best to all those who have entered and if you have a project you haven't finished time to finish it no matter how small or big it is :)
(Holly Loch 5:28pm September 12, 2014)
This book is going to be really good, can't wait to read
it.
(Katherine Horvath 9:58pm September 12, 2014)
Great blog today! Thanks for being here, I'm looking forward to reading this. Thanks Penney
(Penney Wilfort 12:51pm September 13, 2014)
Yes! You must go after what you want! Thanks for the contest!
(Linda Townsend 10:00pm September 13, 2014)
Have not read this yet , looking forward to reading it !! Thank you much for the chance !!
(Sharron Freelen 12:03pm September 14, 2014)
Excellent advice from the motivational speaker. I'm glad he influenced your writing career and the nice older gentleman's life too.

I'd like to read your story featuring a wedding planner and a doctor!
(Laurie Gommermann 7:57am September 14, 2014)
Sounds interesting
(Deanna Church 9:32am September 14, 2014)
This is definitely a book I'd love to read. Thanks for the great giveaway!!
(Bonnie Capuano 9:45am September 14, 2014)
Now THAT was a motivational story. Really resonated with me. Even though I like to think of the glass as half full, I have been guilty of focusing on the negatives too much lately (as I've had some health problems still unresolved).
Thank you! (I obviously would love to read your latest. Thanks for that too.)
(Elaine Seymour 10:35am September 14, 2014)
I enjoyed the blog. Amazing that just a few words can help someone to finish a project. Never know how much just talking to someone helps.
(Vera Wilson 11:07am September 14, 2014)
Thanks for the story and opportunity to win!
(Kelly Powell 6:21pm September 14, 2014)
Registered users may leave comments.
Log in or register now!