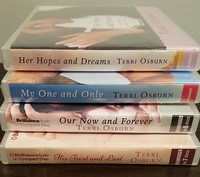 It's time for spring cleaning, and with these Ardent Springs titles by Terri Osburn playing in your ear, you'll be ready to shake out the winter dust and enjoy some happily ever afters while you do it. One winner will receive audiobook copies of HIS FIRST AND LAST, OUR NOW AND FOREVER, MY ONE AND ONLY, plus the latest installment, HER HOPES AND DREAMS. This is the perfect opportunity to catch up on the entire series before the fifth and final installment, THE LAST IN LOVE, hits shelves on May 30th.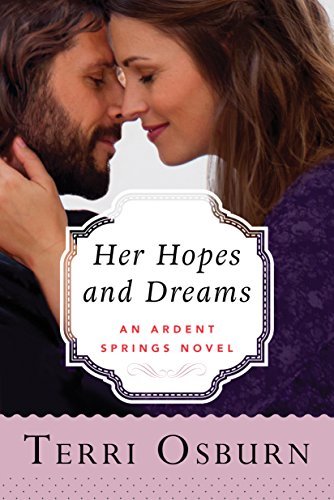 As a newly single mother, Carrie Farmer isn't quite ready to jump back into the dating pool in Ardent Springs— especially since her last marriage was such a disaster. But if anyone could entice her to wade in a bit, it would be her hunky neighbor, Noah Winchester. He's the perfect man: strong, protective, and smoking hot. But her eyes have deceived her before, and she's no longer willing to hand over her heart so easily.
After completing several tours in the Middle East, Noah returns to his hometown a very different man. The former soldier's plan to rest and relax is soon waylaid by the intriguing woman next door and her heart-stealing little girl. Something—or someone—put shadows in Carrie's lovely eyes, and he's determined to clear them away. But when hidden demons can no longer be ignored, the couple gets a reminder from an unexpected source that love truly can conquer all.
Romance Contemporary [Montlake, On Sale: November 15, 2016, Paperback / e-Book, ISBN: 9781503941427 / ]
Contest ends: April 9, 2017