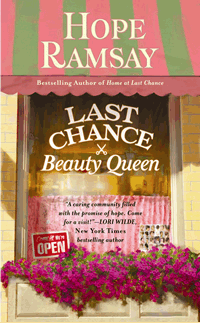 When I was a little girl, I spent my summers in the midlands of South Carolina about as far away from civilization as you could get. We didn't get any television, and I remember my aunt had one black rotary telephone on a party line.
We had to find fun for ourselves. This often involved sneaking into the big ol' watermelon field across the street from my aunt's house where we'd snitch a watermelon. We had no intention of eating this watermelon. Watermelon carnage was more like it. My big brother would carve a hole in the end of the melon and stick in a bunch of cherry bombs. And then he'd light the fuse.
I gotta tell you blowing up a watermelon is fun! Dangerous, but fun.
Watermelons were an everyday part of our summertime. My uncle worked as a boss for a watermelon picking crew, and we had dozens of watermelons lined up in the shade behind my aunt's house. Every day at 4:00 pm we'd have a watermelon break the way some folks have tea.
And then there was the Hampton County watermelon festival, which was about as much fun as a kid could have.
So it's no surprise that I've given my fictitious South Carolina town a watermelon festival. I first introduced my readers to this event in the book LAST CHANCE BEAUTY QUEEN, which follows the travails of a former watermelon queen as she tries to live down the experience. In August, I'll have a short story out in e-format, LAST CHANCE SUMMER that features a whole day at the Allenberg County Watermelon Festival. So keep an eye out for that.
But for now, I'm celebrating July, which is prime time for watermelon, with a watermelon tote giveaway along with an autographed copy of LAST CHANCE BEAUTY QUEEN. For the record I made the watermelon tote myself.
I hope y'all are having a fun summer filled with watermelon breaks. Because there just isn't anything more refreshing on a hot summer day than a slice of melon.
US / Canada Addresses only
Contest ends: July 31, 2013