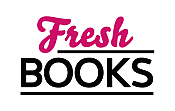 Books to enjoy in May! Let your reading blosson!
Reviews
Crave
by Tracy Wolff
"A new voice for vampire culture we can love!"
Posted April 3, 2020


CRAVE by Tracy Wolff is the brand-new Young Adult series from Entangled Teen that you've seen all over social media as fans clamor for the opportunity to read what promises to bring back the vampire genre once again.
Read more...



Not Vanilla: Voyeurism
by Jennifer Lynne, Roz Lee
"Not Vanilla will SCORCH your mind and leaves you breathless!"
Posted June 16, 2015

Jennifer Lynne and Roz Lee combine wickedly raunchy forces in NOT VANILLA, a voyeurism duo story book that is guaranteed to make your heart beat a little bit faster. No, make that a lot faster. Watch Me by Jennifer Lynne takes us into the world of Isabel and Will. High Read more...



Day Shift
by Charlaine Harris
"Shift back to Midnight Texas with this awesome book!"
Posted May 22, 2015

There is no such thing as bad publicity, except in Midnight, Texas, where the residents like to keep to themselves. Even in a town full of secretive people, Olivia Charity is an enigma. She lives with the vampire Lemuel, but no one knows what she does; they only know that Read more...



Glimmer
by Beth Kery
"Beth Kery shows us why she Glimmers!"
Posted April 21, 2015

Alice Reed is an accomplished woman from the wrong side of the tracks. After a rocky, but intriguing interview with young billionaire CEO Dylan Fall, she is stunned when she's recruited for his management training experience at the famous Camp Durand for trouble youth. Why would he want someone Read more...



Meant to Be
by Chris Cox
"Bayou Boys leave you begging for more!"
Posted March 29, 2015

Rusty Duchene and Sean Delahunt are first loves that grew up together in New Orleans. A troubled history in life solidified their love and after Sean graduates, he struggles to find a job. Finally, he finds an offer, in BOSTON and a choice has to be made when Rusty doesn Read more...



The Sexy Librarian's Big Book Of Erotica
by Rose Caraway
"This sexy Librarian did her job RIGHT!"
Posted February 25, 2015

Step into Rose Caraway's sexy little library of erotic stories. You will find stories from almost every genre of erotic. From fairy tale, sci-fi, BDSM, and even the ever so popular steampunk, this novel allows ya to pick and choose how to whet your ever so diverse erotic Read more...



Wrapped Around Your Finger
by Alison Tyler
"50 Shades on Steroids"
Posted February 25, 2015

Samantha's obsession & attraction to her Dom, Jack, only increases as time progresses in their steamy love affair. In anticipation of a trip to Paris, rewards are given in the form of "seven deadly sins" - a sin for every day of the week. Inspired by the author's very own Read more...



Strike Out
by Roz Lee
"STRIKE OUT From The Mustang Baseball Series Is A Home Run"
Posted October 16, 2014

After divorcing his high school sweetheart, Royce ā€œStrikeoutā€ Stryker is on his gameā€¦his professional baseball game that is. He would do anything to get back on baseā€¦the baseball kind, not the kind that Roz Lee soon has us thinking about. To get back to his game he agrees Read more...



50 Shades Of Kink
by Tristan Taormino
"50 Shades of learning how to bring BDSM into YOUR bedroom."
Posted September 25, 2014

Like most rocker loving chicks with tattoos, I enjoy a lil bit of kink here & there in the bedroom. When the opportunity arose to do a review for "50 SHADES OF KINK, I immediately jumped on it, cause hey - why not? My husband is your typical country boy, but is Read more...



Playing With Fire
by Renee Graziano
"Mob Wife Renee gives us a tell all...or does she?"
Posted September 24, 2014

Reign Grazi is no stranger to dangerous men. Her family is filled with them - grandfathers, uncles, and cousins. She understands the difference between good and bad. Nick Fattelli is all the things women love in a man. Handsome, sophisticated, and...an assassin. Women aren't supposed to love them, but Read more...



Mistle Child
by Ari Berk
"Silas Umber returns as the Undertaker in Book 2 of the series"
Posted September 21, 2014

Silas Umber has returned and has grown into his role as Undertaker of Lichport after the death of his father. He is summoned into Arvale, the ancestral home of the Umbers, and discovers his powers have grown as he participates in the Door of Doom which allows him to bind Read more...



Death Watch
by Ari Berk
"Welcome to the beautifully gothic world of Silas Umber."
Posted September 21, 2014

Silas Umber believed his father, Amos, to be a mere mortician. However, one night his father never returned home from work and Silas discovered the truth. Amos was an Undertaker who attempted to bring peace to lost souls wandering in the there after. Upon Amos' death, Silas and his mother Read more...



Midnight Crossroad
by Charlaine Harris
"Move over Bon Tomps, Midnight Texas has arrived."
Posted March 29, 2014

Midnight, Texas is your typical West Texas town centered at Witch Light Road and Davy Highway. In the usual small town style, you have many ameneties found within those guidelines. The "Home Cookin" restaurant run by Miss Madonna Reed is the go to for all the latest in comfort food Read more...



Bad Girls Don't Die
by Katie Alender
"I am possessed."
Posted February 20, 2014

Alexis is your typical outcast teenager complete with pink hair and to make things worse, she lives in a creepy old house. Infamous for standing up for her friend Beth against the cheerleaders, Alexis is trying to survive normal life with her overworked mother, emotionally distant father, & weirdo 12 year Read more...



In The Tall Grass
by Stephen King, Joe Hill
"I fear grass."
Posted February 18, 2014

IN THE TALL GRASS chronicles brother and sister, Cal and Becky DeMuth, on the road before she has her baby. Her mother wants her to give the baby up for adoption, but Becky is not so sure. After hearing a young boy cry for help, Cal & Becky go on a Read more...



Cum For Bigfoot
by Virginia Wade
"Bigfoot Erotica. Me like book."
Posted February 16, 2014

Porsche, Shelly, & Leslie are young friends heading out for a chaperoned, week long, camping trip to Mount Hood National forest. Mix a bunch of hormonal kids in a forest (This *IS* an erotica, after all!) along with a horny chaperone & you have the basics set for a good old fashioned Read more...



Inside Heat
by Roz Lee
"Hitting a Triple Takes on New Meaning in This Story!"
Posted December 31, 2012

What girl doesn't dream of catching the attention of a beautiful professional baseball player? The source of many women's fantasy, Inside Heat by Roz Lee, takes us into the life of a pediatric nurse, Megan Long. A very sick child that Megan has formed a bond with, Christopher Read more...



Lizzie Bailey
Features & Posts
No posts found.
4 comments posted.

Re: Renegade (1:37pm November 6, 2012):

My first date was with my now husband & I was a wreck. We went to Bennigan's & I ordered simply - chicken sandwich. You would assume all would be well with a chicken sandwich, but oh no - I chewed each piece so much it became dry & almost gagged me with every swallow. No matter how hard I tried to stop, I chewed that chicken until it almost killed me each time.

....I ordered pasta on the 2nd date & that went much better. Of course, less nerves, which makes quite the difference.

Congrats on your novel & being published! It is indeed a dream come true! I look forward to reading your this story, as well as your others, in the future :)

Re: Return Of The Border Warrior (4:05pm October 17, 2012):

This sounds like a great read! I look forward to learning more about Scottish culture.

My secret band - Like a Storm. I'm obsessed with them & cannot stop listening to a song called "Galaxy". My fave actor isn't so secret, Matthew McConaughey. :)

Re: Born To Be Wild (11:54am October 15, 2012):

I *love* horses too. Although my one attempt at riding ended in disaster, a torn ligament in my knee that's still healing, I cannot wait to get back on & ride again.

A fear...I fear being run over by one of these beautiful horses. My mother in law was kicked in the head by her horse, which resulted in quite the scare for her safety, so I think that's my biggest fear - the almighty kick.

There's something about a horse that is so freeing & beautiful. I adore watching them run & attending horse racing, though I know it's quite controversial among horse lovers. I look forward to your book!

Re: I Own The Dawn (2:34pm August 2, 2012):

The moment ya realize you're on the right path - that's the most emotional moment for me. We've been told that children probably won't be an option for us, but realizing we could adopt a child, a child that may not have a chance @ life otherwise - *ding*! That moment was the most amazing in my entire life. I'm not sure how any could top that feeling, but it's exciting to picture what actually finding "the" child will feel like :)