"I fear grass."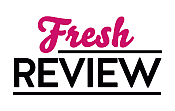 Reviewed by Lizzie Bailey
Posted February 18, 2014

IN THE TALL GRASS chronicles brother and sister, Cal and Becky DeMuth, on the road before she has her baby. Her mother wants her to give the baby up for adoption, but Becky is not so sure.
After hearing a young boy cry for help, Cal & Becky go on a search through a large field off the side of the road to give him aid only they are soon separated.
Terror and dread, that's what filled me as I clicked through the pages of this incredible story.
Short, a mere 60 pages, there is a lot of story in a relatively small span and I highly recommend IN THE TALL GRASS.
Hastenburaphobia is a fear of grass. Now I think I have it! Thank you, Stephen & Joe, I am quite sure after your story I will never wander into a strange field ever again.
SUMMARY
Mile 81 meets "N." in this eBook collaboration between Stephen King and Joe Hill.
As USA TODAY said of Stephen King's Mile 81: "Park and scream. Could there be any better place to set a horror story than an abandoned rest stop?" In the Tall Grass begins with a sister and brother who pull off to the side of the road after hearing a young boy crying for help from beyond the tall grass. Within minutes they are disoriented, in deeper than seems possible, and they've lost one another. The boy's cries are more and more desperate. What follows is a terrifying, entertaining, and masterfully told tale, as only Stephen King and Joe Hill can deliver.
---
What do you think about this review?
Comments
No comments posted.

Registered users may leave comments.
Log in or register now!