"Silas Umber returns as the Undertaker in Book 2 of the series"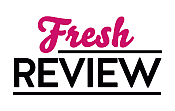 Reviewed by Lizzie Bailey
Posted September 21, 2014

Silas Umber has returned and has grown into his role as Undertaker of Lichport after the death of his father. He is summoned into Arvale, the ancestral home of the Umbers, and discovers his powers have grown as he participates in the Door of Doom which allows him to bind the dead in judgement.
Every power has a downside and Silas has to right an ancient wrong which could lead to his own death.
Along the way Silas meets a new friend named Lars, but like all of us, Lars has a past. Will Silas be forced to make a choice between his friend and doing the right thing?
Once again, Ari Berk came through with a book that captivates the mind and soul of it's reader. I use the word "magical", because it's the only way to capture the essence of this series.
The best part? You do not need to read the first book to enjoy MISTLE CHILD, so new readers can pick up at any point in this series without hesitation.
I was intrigued by the new character, Lars and the friendship between he and Silas. Heartbreakingly, Lars lost a love and you understand his reasons behind several actions, you just know this cannot end well. Will it? I can't ruin that for you, so I highly recommend you pick up this series and give it a try.
MISTLE CHILD is a rather long read for a YA series, but one that goes by very quickly and one that you hope will never end.
SUMMARY
In life, in death: family remains.
Silas Umber has finally come into his own as the Undertaker of Lichport when a mysterious invitation calls him beyond the marshes to Arvale, the ancestral manor of the Umbers. There, his extended family endures, waiting for a living Undertaker to return and preside over the Door Doom, an archaic rite that grants a terrible power to summon and bind the dead in judgment.
As Silas assumes the mantle of Janus, the Watcher at the Threshold, deep below the earth in the catacombs and sunken towers, grim spirits grow restless at his arrival--hungry for freedom and eager for vengeance against a family with a long history of harsh judgments. Now, Silas must right an ancient wrong and accept that even a house of ghosts can be haunted by its past--for in matters of family, we are who we were.
Delving deeper into the haunting world of ghosts, ancestors, and eldritch lore, Ari Berk returns to the series that Publisher's Weekly calls "thought-provoking gothic fantasy," with a style the School Library Journal praises as "reminiscent of the classic gothic works of Nathaniel Hawthorne and Shirley Jackson."
---
What do you think about this review?
Comments
No comments posted.

Registered users may leave comments.
Log in or register now!