"STRIKE OUT From The Mustang Baseball Series Is A Home Run"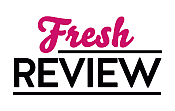 Reviewed by Lizzie Bailey
Posted October 16, 2014

After divorcing his high school sweetheart, Royce "Strikeout" Stryker is on his game…his professional baseball game that is. He would do anything to get back on base…the baseball kind, not the kind that Roz Lee soon has us thinking about. To get back to his game he agrees to experiment with new software that will track his movements and possibly prevent injury.
Fortunately Dr. Tricia Reed owns the experimental software that Royce is going to use. She has invested everything …her career, her financial future, and her destiny depends on her ability to help professional baseball teams. The doctor is hopeful that she is about to launch her career and assure her future.
Can Royce and Dr. Reed work together in perfect harmony, or will the undeniable chemistry through not only their patient/doctor relationship into a tailspin, but both their futures as well?
Roz Lee continues her tradition of hot and steamy scenes that leave readers breathless. I was so drawn into the characters and their beautiful settings that I was destroyed when STRIKE OUT ended.
As always, Roz Lee leaves me wanting more. Royce is as sexy as they come and what girl doesn't want to break through that "tough" exterior of the somewhat "bad" guy? I was jealous of Dr. Reed because I wanted to be the girl to help him see that there's more to come.
The Mustangs Baseball series is a complete home run for the queen of Erotica, Roz Lee. I cannot wait for the next installment and highly recommend you get STRIKE OUT, a beverage of your choice and clear a few hours to immerse yourself into the world of Royce Stryker and Dr. Tricia Reed. You will not regret it.
SUMMARY
Royce "Strikeout" Stryker needs to get his game back before he's out of the game altogether. From the moment he sees Dr. Tricia Reed, keeping his hands to himself becomes a problem, especially since part of the reason he's been designated as a guinea pig for her research project is to gather information that might be used to shut her down. A computer program that could change baseball forever might be the ticket to his comeback—or could it be the sexy scientist running the project who holds the key to his future?
Tricia has staked everything she has—her money, her reputation and her future—on a computer program that, if proven, could change the lives of millions suffering from catastrophic injuries. Falling for the sexy pitcher she's trying to help can only lead to disaster for both of them, but keeping a professional distance from Royce Stryker proves to be impossible. Could one indiscretion hold the answer to his problems and be the ruin of them both?
---
What do you think about this review?
Comments
No comments posted.

Registered users may leave comments.
Log in or register now!