"Move over Bon Tomps, Midnight Texas has arrived."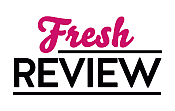 Reviewed by Lizzie Bailey
Posted March 29, 2014

Midnight, Texas is your typical West Texas town centered at Witch Light Road and Davy Highway. In the usual small town style, you have many ameneties found within those guidelines.
The "Home Cookin" restaurant run by Miss Madonna Reed is the go to for all the latest in comfort food, the "Antique Gallery and Nail Salon" run by Chewy & Joe (beautiful lovers 'natch!), &, of course, the "Wedding Chapel & Pet Cemetary" run by the Rev Sheehan.
What, you say, is a pet cemetery doing with a wedding chapel? Well, darling, for those of you not in Texas, we love our pets. They are our lives and it's perfectly normal to spend as much on your pet's funeral as you do on your wedding. Approximately $10. Welcome to the South.
Oh, did I mention we have Midnight Pawn? Run by "day manager" Bobo Winthrop & "night manager" Lemeul Bridger. It's the only (literally!) place to go for all your thrifty selling needs.
In small town Texas, everyone has secrets. Those that need those secrets kept generally enjoy small town living as we enjoy keeping to ourselves - by ourselves, you know we know how to gossip, but it stays in house. Most times. Midnight, Texas is the perfect place for all of those secrets to come to light for all of our delicious reading pleasure.
As a huge fan of "True Blood" (Who isn't? I know, I know), I was beyond excited when I was offered the opportunity to not only read but review MIDNIGHT CROSSROAD. There is a thought that runs through your head when you accept said book, "What in the world will I do if I dislike it?!"
Fortunately, that is not the case with this spectacular new series from Charlaine Harris. I loved it. The new characters made me soon forget about that small Louisiana town and drift into the new world full of mystery brimming with intriguing fantasy elements.
Did I mention the lovely cat of the book, Mr. Snuggly? I got quite the kick outta that silly little cat and had to at least make mention of him before ending my review.
I think the worst part of reading a book early is that you have to wait so long before you read the next in the series. I cannot wait. So many possibilities were left open that the last page was a page I dreaded the minute I realized it was wrapping up.
Thank you, Charlaine, for this new series. I had no idea how you would top your world famous series, but you did it. I have been searching for Midnight Texas via mapquest in hopes I could make my dreamland a reality, but apparently it's a fictional town. Boo, it appears I will have to wait for book 2 in the Midnight Texas series, but it's a book I will certainly look forward to purchasing to continue the saga.
SUMMARY
FIRST IN A NEW TRILOGY

From Charlaine Harris, the bestselling author who created Sookie Stackhouse and her world of Bon Temps, Louisiana, comes a darker locale—populated by more strangers than friends. But then, that's how the locals prefer it…

Welcome to Midnight, Texas, a town with many boarded-up windows and few full-time inhabitants, located at the crossing of Witch Light Road and Davy Road. It's a pretty standard dried-up western town.

There's a pawnshop (someone lives in the basement and is seen only at night). There's a diner (people who are just passing through tend not to linger). And there's new resident Manfred Bernardo, who thinks he's found the perfect place to work in private (and who has secrets of his own).

Stop at the one traffic light in town, and everything looks normal. Stay awhile, and learn the truth...
---
What do you think about this review?
Comments
No comments posted.

Registered users may leave comments.
Log in or register now!