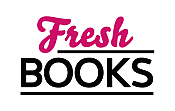 April showers are here, settle with a great read!
Beth Kery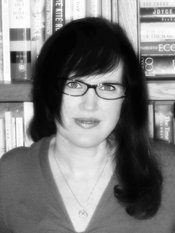 Blogging at Fresh Fiction
Beth Kery | Book Marketing Blabbering
January 26, 2009
I not only have to write this darn book, but sell it too? My sweet husband bought me several books about Read More...
Beth Kery | Do You Believe in the Magic of Romance?
December 9, 2008
Does true romance really exist? Or is it just the stuff and nonsense of romance novels? I do believe in romance, or I wouldn't Read More...
Beth Kery believes first and foremost in writing an intense, passionate love story that fulfills the reader sensually, emotionally and intellectually. She is the New York Times and USA Today bestselling author of the Because You Are Mine series.
Beth grew up in a huge house built in the nineteenth century where she cultivated her love of mystery and the paranormal. When she wasn't hunting for secret passageways and ghosts with her friends, she was gobbling up fantasy and romance novels along with any other books she could get her hands on. Currently she juggles the demands of her career, her love of the city and the arts and a busy family life. Her writing today reflects her passion for all of the above.
Log In to see more information about Beth Kery
Log in or register now!
Series
Because You Are Mine | The Affair
Books:
Behind the Curtain, May 2017
Trade Size / e-Book
Make Me, February 2017
Trade Size / e-Book
Looking Inside, November 2016
Trade Size / e-Book
Make Me Forever, June 2016
e-Book
Glow, December 2015
Paperback / e-Book
The Affair, September 2015
Paperback / e-Book
Glimmer, May 2015
Paperback / e-Book
Only For You, December 2014
One Night of Passion #3
Paperback / e-Book
On The Job, November 2014
e-Book
The Affair: Week 8, November 2014
The Affair
e-Book
The Affair: Week 7, November 2014
The Affair
e-Book
The Affair: Week 6, November 2014
The Affair
e-Book
The Affair: Week 3, October 2014
The Affair
e-Book
The Affair: Week 2, October 2014

e-Book
The Affair: Week 5, October 2014
The Affair
e-Book
The Affair: Week 4, October 2014
The Affair
e-Book
The Affair: Week 1, September 2014
The Affair
e-Book
Since I Saw You, May 2014
Because You Are Mine #4
Paperback / e-Book
Explosive, February 2014
Mass Market Paperback / e-Book
Because We Belong, November 2013
Because You Are Mine #3
Paperback / e-Book
When I'm With You, September 2013
Because You Are Mine #2
Paperback / e-Book
Release, April 2013
Paperback / e-Book
Because You Are Mine, March 2013
Because You Are Mine #1
Paperback / e-Book
Exposed To You, November 2012
Paperback / e-Book
The Soldier's Baby Bargain, September 2012
Paperback / e-Book
Wicked Burn, May 2012
Paperback / e-Book (reprint)
Silken Rapture, December 2011
Princes of the Underground # 2
e-Book
The Hometown Hero Returns, April 2011
Paperback
Velvet Cataclysm, March 2011
Paperback
Explosive, December 2010
Trade Size
Release, February 2010
Trade Size
Naughty Nuptials, December 2009
Trade Size
Paradise Rules, October 2009
Trade Size
Sweet Restraint, August 2009
Paperback
Daring Time, May 2009
Trade Size
Wicked Burn, December 2008
Trade Size