"Not Vanilla will SCORCH your mind and leaves you breathless!"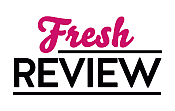 Reviewed by Lizzie Bailey
Posted June 16, 2015

Romance Anthology | Romance Erotica Sensual
Jennifer Lynne and Roz Lee combine wickedly raunchy forces in NOT VANILLA, a voyeurism duo story book that is guaranteed to make your heart beat a little bit faster. No, make that a lot faster.
Watch Me by Jennifer Lynne takes us into the world of Isabel and Will. High school sweethearts that have gone through some heart ache when Will decided to have a one night stand. Isabel takes interest in her neighbor, Dan, and discovers he enjoys being watched as much as she enjoys watching.
What happens when Will discovers their secret?
This story is a scorcher. I enjoyed this story so much I considered spying on my neighbor, but it's a 75 year old woman & I don't believe my story will end the same way as this story. Unfortunately. But I will keep watch on my neighbors, I assure you. It's a story that will stick in your mind each time you see your neighbors & leave you wondering...what if? I loved it!
Lookin' Good by Roz Lee is the second story in this book. Bailey Rose took a chance by telling the love of her life, Travis, that she enjoys watching others have sex. However, when Travis shows up with a "special surprise", Bailey has to decide if she actually enjoys someone she loves partake or if it's a fantasy gone wrong in reality.
Once again, another spectacular story. As always, Roz Lee delivers the goods we all need to enjoy a good erotic bedtime story. I liked the self discovery dynamic and really enjoyed the love story behind the sacrifice we sometimes have to do in order to fill the needs of the one we love.
Thank you, ladies - I appreciate the erotic nature of NOT VANILLA and really like that a good story isn't neglected for the sex scenes. You nailed it and now, I'm off to find a neighbor to nail me.
SUMMARY
Taste the forbidden in the new series from two bestselling authors! NOT VANILLA - VOYEURISM, includes WATCH ME by Jennifer Lynne and LOOKIN' GOOD by Roz Lee. These sexy, novellette-length stories, while romantic, will take you into the erotic world of the watcher and the watched.
Lookin' Good by Roz Lee
I wish I had never told Travis my deepest, darkest secret—that I like to watch. I should have known he would want to give me my heart's desire. I love him more than anything, but I hate him for using my weakness to try to win me back. Moreover, I hate myself for not being able to turn down the gifts he brings me. Bailey Rose
Watch Me by Jennifer Lynne
Isabel's secret... I was so afraid, when my husband uncovered my secret. Afraid he'd hate me, or think me disgusting, or be completely turned off. Equally scared this watching game I play with our sexy neighbor might be shut down for good. Can William bring himself to join my addictive Sunday night ritual, or will he force me to choose between the man I love, and the sexual urges that consume me?
Excerpt
Beth elbows me in the ribs. "He's here again," she says, pitching her voice to be heard over the band. It isn't humanly possible to be less discreet. "He's lookin' good, don't you think?"

Everyone at our table gawks at Travis, even the ones who have to turn around to do so. To say Travis is lookin' good is the understatement of the century. Trust me, he's got nothing on the rodeo guy Penny has been crushing on. I've seen the guy. Travis is a good six inches taller, and, where the other guy could be described as lanky, absolutely no one would apply that adjective to Travis. His shoulders are broad, his chest muscled and covered with enough hair to make your tits stand up and beg when he brushes up against them. You could do laundry on his abs. It's a good thing he rarely ends up on his ass when he competes, 'cause there ain't an ounce of fat back there. It's all muscle, girlfriend. Don't get me started on how his backside looks in a pair of jeans. Well, everyone who's ever seen him knows already.

His eyes are the exact shade of faded denim, framed with long lashes I would die for. No matter how often he shaves a shadow of his dark beard shows. He knows it drives me crazy when he lets it grow a day or two. From where I'm sitting, it looks like his face hasn't seen a razor since day before yesterday. The man is trying to kill me. I swear.

I shrug for the benefit of the girls at the table then tip back the tequila shot I'd been hanging onto since arriving. It might as well be acid for all I taste. Suddenly, getting blind drunk sounds pretty good. I raise the empty shot glass above my head, waving it around until our waitress gets the message. A few minutes later, she takes the empty, plunking a full one down in its place.

If I look at Travis, he'll know exactly what I'm trying to do, and he'll be angry. So, I don't look. Instead, I raise the glass to my lips and tilt it up, throwing my head and the liquor back at the same time. Just like watching Travis, I have to pace myself with the drinking. Yeah, I want to get shit-faced but not as much as I want what Travis is here to give me. This time, I slam the thick glass onto the table, leaving it there while I savor the burn in my gut and wait for the tequila to blur the lines between virtue and obscenity.

Oh, how I love to play the virtuous woman when deep inside I'm anything but. That's the power Travis holds over me. He knows, and he loves me anyway.

I don't know why I can't accept his love, but I'm sure it has nothing to do with him or his gifts and everything to do with me. I'm f**ked up.

My f**kedupedness grabs me by the pu**y, and I glance in his direction again. Sure enough, he's looking right at me, warning written in every line of his face. He's told me before drinking won't make the f**kedupedness go away, and I know it's true. Lord knows I've tried to drown it in alcohol more than once. With Travis, I tried going cold turkey, which lasted all of three weeks before I went on a binge. That's when he decided it was up to him to give me what I needed, measuring the doses and doling them out on an as-needed basis. In between, he would be all mine.

I don't know if I would have gone for the plan if he'd discussed it with me ahead of time or not, but he didn't, and I didn't. Go along with it, I mean.

Yet, here I am, creaming the panties I don't have on and clutching an empty shot glass to keep from touching myself. My insides quiver, and, like a junky, I need a fix. Thank God, Travis will give me one.
---
What do you think about this review?
Comments
No comments posted.

Registered users may leave comments.
Log in or register now!