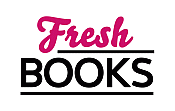 October's must-reads: a bookish harvest you won't want to miss!
Tracy Wolff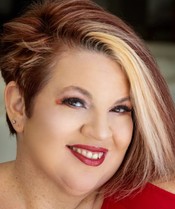 Photo Credit: Mayra K Calderón

Blogging at Fresh Fiction
Tracy Wolff | What does LOVEGAME's Veronica and Heath Ledger have in Common?
May 28, 2016
Hi Everyone :-) I'm so excited to be here today with a sneak peek of my June 7th release, Read More...
Tracy Wolff | Are you ready for LOVEGAME?
May 7, 2016
First of all, I have to say how much I love Fresh Fiction and how thrilled I am to be here today talking about my Read More...
Tracy Wolff | Holidays: The Time for #Bingereading
November 26, 2014
First of all, I want to say thank you to the Fresh Fiction crowd for having me today! I absolutely adore these people and am Read More...
Fresh Cover Reveal | ACCELERATE by Tracy Wolff
November 24, 2014
A sexy carjacker takes a would-be starlet for the ride of her life as a pulse-pounding new series from New York Times Read More...
Tracy Wolff | Spring Is In The Air
April 22, 2011
I love spring, love everything about spring.  The warm, steady rain, the temperatures that are neither too hot nor too cold (which in Texas is Read More...
Tracy Wolff | New to Me Authors
December 11, 2010
I have to admit, I can't believe 2010 is drawing to a close.  I'm absolutely astounded that we are in December and that Read More...
Tracy Wolff | Favorite New Orleans Haunts and Memories...
September 4, 2009
Writing my newest novel, Tie Me Down, was a bittersweet endeavor, because it took me Read More...
Tracy Wolff | Why I Write Romances
June 15, 2009
A couple months ago, my husband and I were interviewing prospective agents to list our house as we thought we were going to have to Read More...
Tracy Wolffe | Traditions
November 11, 2008
When I sat down to write A Christmas Wedding, I had a lot of different Read More...
Pseudonym: Tessa Adams.
Pseudonym: Tracy Deebs.

Tracy Wolff is the New York Times and USA Today bestselling author of over sixty novels that run the gamut from young adult action adventures to new adult romance and from women's fiction to erotica. A long-time lover of vampires, dragons and all things that go bump in the night, Tracy loves nothing more than combining her affection for paranormal creatures with her love of writing tortured heroes and kick-butt heroines.
When she's not writing (which is a rare occurrence), she can be found trying out new recipes, offering make-up tips online, wandering comic book/gaming stores with her sons, and watching movies or plotting stories with her besties. A one time English professor, she now writes full-time from her home in Austin, Texas, which she shares with her family. Her most recent work, the young adult vampire novel, CRAVE, "is about to become fandom's new favorite vampire romance obsession" (Hypable).
Log In to see more information about Tracy Wolff
Log in or register now!
Series
Shaken Dirty | Extreme Risk | Ethan Frost | Play Me | Hotwired | His Royal Hotness | Fort Worth Wranglers | Lightning | Art of Pleasure | Crave
Books:
Sweet Vengeance, January 2024
Hardcover
Crave, October 2023
Trade Paperback / e-Book (reprint)
Star Bringer, July 2023
Hardcover / e-Book / audiobook
Cherish, June 2023
Crave #6
Hardcover / e-Book / audiobook
Charm, November 2022
Crave, 5
Hardcover / e-Book
Court, February 2022
Crave Series #4
Hardcover / e-Book / audiobook
Back in the Burbs, April 2021
Trade Size / e-Book
Covet, March 2021
Crave #3
Hardcover / e-Book
Crush, October 2020
Crave #2
Hardcover / e-Book
Crave, April 2020
Crave #1
Hardcover / e-Book
Burnout, September 2019
Hotwired #2
e-Book
Break Me, June 2019
The Art of Pleasure #3
e-Book
Make Me, April 2019
The Art of Pleasure #2
e-Book
Take Me, March 2019
The Art of Pleasure #1
e-Book
Rough & Ready, October 2018
Lightning #3
e-Book
Hot & Heavy, July 2018
Lightning #2
e-Book
Royal Treatment, May 2018
His Royal Hotness #2
e-Book
Unwrapped, February 2018
Alpha Hero and Underdog
e-Book (reprint)
No Apologies, February 2018
e-Book (reprint)
Unguarded, January 2018
e-Book (reprint)
Conflicted, December 2017
Everlasting Love
e-Book (reprint)
Royal Pain, October 2017
His Royal Hotness #1
e-Book
Down & Dirty, June 2017
Lightning #1
e-Book
Embraced, May 2017
e-Book (reprint)
Flawed, January 2017
Ethan Frost #4
e-Book
Harmony and High Heels, November 2016
Fort Worth Wranglers #2
e-Book
Lyric and Lingerie, October 2016
Fort Worth Wranglers #1
e-Book
Lovegame, June 2016
e-Book
Fade Into You, February 2016
Shaken Dirty #3
e-Book
Accelerate, December 2015
Hotwired
e-Book
Slashed, October 2015
Extreme Risk
e-Book
Play Me: The Complete Story, June 2015
e-Book (reprint)
Exposed, May 2015
Ethan Frost #3
e-Book
Play Me Real, December 2014
Play Me #4
e-Book
Play Me Hard, December 2014
Play Me #3
e-Book
Play Me Hot, December 2014
Play Me #2
e-Book
Play Me Wild, December 2014
Play Me #1
e-Book
Play Me Right, December 2014
Play Me #5
e-Book
Addicted, July 2014
Ethan Frost #2
e-Book
Shattered, June 2014
Extreme Risk #2
e-Book
Drive Me Crazy, April 2014
Shaken Dirty #2
e-Book
Shredded, February 2014
Extreme Risk #1
e-Book
Ruined, January 2014
Ethan Frost #1
e-Book
Crash Into Me, October 2013
Shaken Dirty #1
e-Book
Deserving of Luke, April 2011
Going Back #3
Paperback
Unguarded, December 2010
Paperback
Beginning With Their Baby, July 2010
Paperback
Tease Me, April 2010
Paperback
The Christmas Present, December 2009
Mass Market Paperback
Tie Me Down, September 2009
Trade Size
From Friend To Father, June 2009
Mass Market Paperback / e-Book
Full Exposure, January 2009
Trade Size
A Christmas Wedding, November 2008
Everlasting Love
Mass Market Paperback