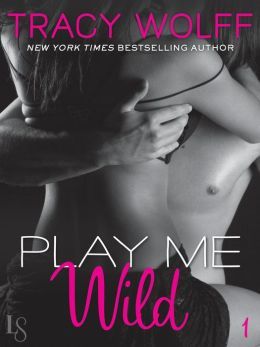 Purchase
Play Me #1
Loveswept
December 2014
On Sale: December 2, 2014
Featuring: Sebastian; Aria Winston
57 pages
ISBN: 0804177813
EAN: 9780804177818
Kindle: B00O6V6AHG
e-Book
Add to Wish List

Romance Contemporary | Romance Erotica Sensual
In the seductive first installment of an eBook original serial from the New York Times bestselling author of Ruined and Addicted, a woman running from her past has finally found a bit of control . . . until her powerful new boss makes her go wild.
My name is Aria Winston. I've fought desperately to escape the seedy underbelly of Las Vegas. Now I'm on my own, in control of my own life and my own destiny . . . just the way I like it. Until Sebastian Caine changes everything.
Working as a cocktail waitress at one of Vegas's hottest five-star casinos means putting up with a ton of bad behavior from the big spenders. But it pays the bills—and that's all that matters to Aria, who needs every last dollar to escape from her father's destructive grasp and the brutal man he expects her to marry. But when she lashes out against a billionaire who won't take no for an answer, she nearly loses everything—until Sebastian steps in.
The owner's son and handpicked successor, Sebastian is dark, sexy, and kinder than any rich man should be. And when he apologizes and offers to keep her job safe, Aria can't help the way her body reacts to his. Suddenly her job, and the security it brings her, isn't the only thing Aria wants.
Play Me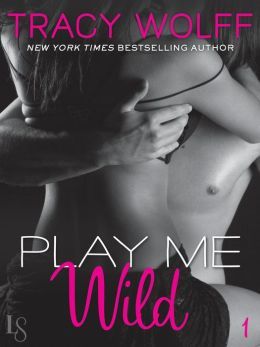 Play Me Wild
#1.0
Kindle | BN.com | | |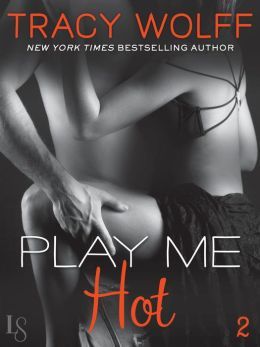 Play Me Hot
#2.0
Kindle | BN.com | | |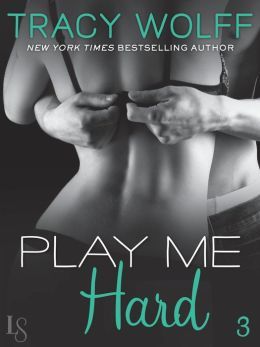 Play Me Hard
#3.0
Kindle | BN.com | | |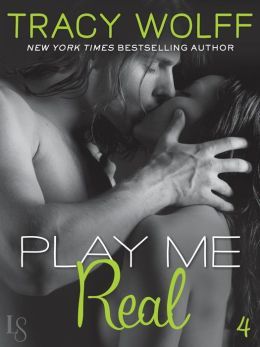 Play Me Real
#4.0
Kindle | BN.com | | |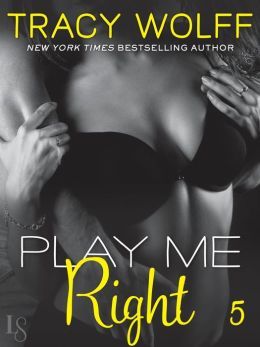 Play Me Right
#5.0
Kindle | BN.com | | |
Comments
25 comments posted.
Re: Play Me Wild

Looks like a very sexy story,

Hope your compulsive holiday planning goes off without a hitch.
(Leann Griffiths 5:09am November 26, 2014)
sounds super !
(Katarzyna Keen 6:17am November 26, 2014)
I'm reading Honeymoon to Die For by Dianna Love and
listening to River Cast by Samantha Young.
(Karin Anderson 6:49am November 26, 2014)
sounds like a great story and added to my TBR.
reading Call of the Cougar by Terry Spear
(Jennifer Beck 10:45am November 26, 2014)
love to win your contest to give for Christmas present
(Kent Cook 11:02am November 26, 2014)
As far as binge reading goes, since I'm on dial-up, it gives
me plenty of time to not only binge read, but also binge
knit while the pages load on my computer!! I get a chance
to read one of the many books that I have sitting here to
read, but I'm always looking for more!! Since I voluteer to
teach a knitting class, I always have to have something on
my needles, and make items for friends and family members
who are going through a bad time, or who have recently
suffered a loss. As for your book, it sounds like a great
diversion from the norm that I've been reading, and I would
gladly take time off of the computer to hunker down and read
it. All I'd need is a cup of hot cocoa and one of my
kitties to keep me warm while the snow flies here!! I loved
the excerpt!! As for titles, I would love to give you a
list, but there are too many to mention. There is a name of
a more erotic book that I happened to come across. If
you're interested, please e-mail me, and I would be more
than happy to give you her name and the name of the book.
It was quite a read!! Have a Happy Thanksgiving!!
(Peggy Roberson 12:05pm November 26, 2014)
I would love to read this book...Right now I'm reading Dangerous Passions by Kat Martin. Thanks and Have a great Thanksgiving!!
(Bonnie Capuano 12:15pm November 26, 2014)
Oh I will definitely squeeze in some reading time... I have two books from Sandra Edwards waiting for me, and two from Margaret Watson... plus more!
(Colleen Conklin 12:40pm November 26, 2014)
Reading is one of those things that if you love to do it, there is always time found to do so. I am afraid that I believe that those who say they never find time to do it really don't want to read that much!
(Cathy Burkhead 3:40pm November 26, 2014)
I will definitely be reading this holiday....just like any other day. I just love to read!
(Angel Estep 4:58pm November 26, 2014)
Currently reading Madeline Hunter. On the library's waiting list for J.D.
Robb's newest release.
(Susan Jang 9:12pm November 26, 2014)
I read every day. I plan to start HARD TO COME BY by Laura Kaye tonight. I love her Hard Ink series.
(Marcy Shuler 9:28pm November 26, 2014)
I plan on getting caught up on reading this weekend and posting
reviews. I'm way behind on that.
(Glenda Hefty 11:18pm November 26, 2014)
I love reading lot of the different box sets that are
available and finding new authors to love.
(Janea Carrell 11:51pm November 26, 2014)
Right now I am reading It's In His Kiss by Jill Shalvis. I'm listening to
Seventh Grave and No Body by Darynda Jones. I always have two or three
books going. :) I guess that's why I hardly ever watch TV.
(Debbie Burdeen 1:22am November 27, 2014)
I am trying to binge read Gini Koch's Alien series.
(G. Bisbjerg 1:56am November 27, 2014)
Binge reading my Kindle TBR and pulling from all the books
I got at Readers and 'ritas LOL.
(Summer Sharp 10:44pm November 27, 2014)
This sounds yummy!
(Angee Bartlett 11:14pm November 27, 2014)
I think I will pick 3 books from my ever growing TBR and surprise even myself with what I choose to read. Thanks for asking.
(Lisa Kendall 12:26pm November 28, 2014)
I'm reading Flirting on Ice by Veronica Forand and Susan
Scott Shelley.
(Tina Rucci 5:01am November 28, 2014)
I am reading a Christmas to Remember and listening to Christmas
music! I love this time of year!
(Denise Austin 3:48pm November 28, 2014)
This book looks great.
(Suzanne McNutt 4:42pm November 28, 2014)
Being from Utah I really want to read this book taking place
in Park City.
(Bonnie Gonzales 9:56pm November 28, 2014)
I doubt that I will have time to binge read. I try to read
every chance that I get. My reading material varies too.
I have to have something to read.
(Cynthia Cook 10:30pm November 28, 2014)
I am reading an ARC of Garrett by Sawyer Bennett.
(Sue Galuska 10:43pm November 28, 2014)
Registered users may leave comments.
Log in or register now!