"Mob Wife Renee gives us a tell all...or does she?"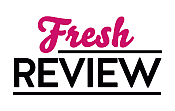 Reviewed by Lizzie Bailey
Posted September 24, 2014

Reign Grazi is no stranger to dangerous men. Her family is filled with them - grandfathers, uncles, and cousins. She understands the difference between good and bad.
Nick Fattelli is all the things women love in a man. Handsome, sophisticated, and...an assassin. Women aren't supposed to love them, but we still do.
Nick isn't quite sure who it is that hired him to kill Reign, but once he meets her he cannot help himself. He has to protect her no matter what the cost.
Wow. Wow. Wow.
This book. *fans self*
Who knew our fave Mob Wife had such a raunchy side to her? I like it.
Although it is supposed to read like fiction, you can't help but think it's somewhat non-fiction. However, is it a glipse of the writing talent of Renee Graziano as an author? If this came from her head, I am impressed and will proceed to slow golf clap.
There is suspense galore in this series, but let's get real - we read this sorta book for the "meat" of the story. Literally, I suppose. Ha!
"The scenes" were juicy and beyond steamy. It takes alot to get me all hot & bothered after some of the books I have read, but this one did it.
Kudos to Renee Graziano - if this is your life, I envy you. If it's in your mind, don't stop - we need another book STAT.
SUMMARY
Reign Grazi is no stranger to dangerous men. Her whole life, they've been there. Grandfathers, uncles, cousins…she knows the difference between people who made the rules and those who broke them. But she has no idea why someone might want her dead.
Nick Fattelli is handsome, sophisticated, and…an assassin. He doesn't know who hired him to take out Reign, but after they meet and sparks fly, he vows to protect her. Unless it's really him they are after…
Thus begins PLAYING WITH FIRE, a sexy thriller by Renee Graziano, star of VH1's hit show Mob Wives.
The author knows this lifestyle firsthand: She is the daughter of one of the most famous mobsters of our day, with an ex-husband now in witness protection, and a trail of "connected" boyfriends a mile long.
---
What do you think about this review?
Comments
No comments posted.

Registered users may leave comments.
Log in or register now!