"Welcome to the beautifully gothic world of Silas Umber."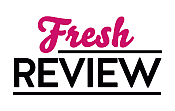 Reviewed by Lizzie Bailey
Posted September 21, 2014

Silas Umber believed his father, Amos, to be a mere mortician. However, one night his father never returned home from work and Silas discovered the truth. Amos was an Undertaker who attempted to bring peace to lost souls wandering in the there after.
Upon Amos' death, Silas and his mother decide to return to their original home, the town of Lichport. Silas decides to look more into his father's work only to discover the DEATH WATCH, the tool used to allow the owner to see the dead.
What does this mean? Silas is now the Undertaker and must go to the Shadowlands to discover more about his father - if he can make it out alive.
As a fan of "horror", I was positively THRILLED with this series. Although not "scary" in your typical sense, this is most definitely a gothic style novel with all the dark, dreary, dread you come to expect.
Ari Berk's writing is beautiful, magical, & you find yourself transported into a world that you wish existed or you could at least step foot into just once to see for yourself.
You connect with the character easily. We have all lost family & had to make the choice upon their demise, do we stop at this final moment or do you want to know more? Should you REALLY keep searching?
Thank you, Ari Berk. You have restored my faith in a writer's ability to put me in a place that I simply cannot put a book down. The world you have created has blown my mind and has me thinking, maybe, just maybe, death, when it comes, might not be so bad after all.
SUMMARY
They say the dead should rest in peace. Not all the dead agree.
One night, Silas Umber's father Amos doesn't come home from work. Devastated, Silas learns that his father was no mere mortician but an Undertaker, charged with bringing The Peace to the dead trapped in the Shadowlands, the states of limbo binding spirits to earth. With Amos gone, Silas and his mother have no choice but to return to Lichport, the crumbling seaside town where Silas was born, and move in with Amos's brother, Charles.
Even as Silas eagerly explores his father's town and its many abandoned streets and overgrown cemeteries, he grows increasingly wary of his uncle. There is something not quite right going on in Charles Umber's ornate, museum-like house- -something, Silas is sure, that is connected to his father's disappearance. When Silas's search leads him to his father's old office, he comes across a powerful artifact: the Death Watch, a four hundred year old Hadean clock that allows the owner to see the dead.
Death Watch in hand, Silas begins to unearth Lichport's secret history--and discovers that he has taken on his father's mantle as Lichport's Undertaker. Now, Silas must embark on a dangerous path into the Shadowlands to embrace his destiny and discover the truth about his father--no matter the cost.
Critically acclaimed folklorist Ari Berk explores the worlds of the living and the dead, and the relationships between parents and children in a novel steeped in lore, mystery and magic.
---
What do you think about this review?
Comments
No comments posted.

Registered users may leave comments.
Log in or register now!