Michelle Hazen | Top 5 Actions that Make a Man Sexy
GIVEAWAY: a copy of CRUEL KIND OF BEAUTIFUL and $10 Amazon card

December 6, 2017
When he fixes something
When he's not afraid to model…nude.
When he cleans. Or cooks. Or even better…cooks and THEN cleans.
When he loves the things you love, and supports your art.
When he makes you laugh
Spoiler alert: In A Cruel Kind of Beautiful, Jacob does ALL of these things…
Sex, Love, and Rock and Roll #1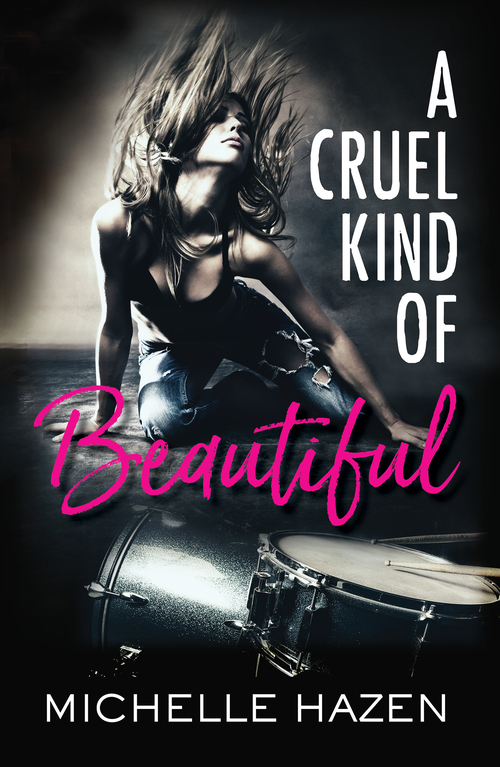 If you can't get to the Big O, can you get to the happily ever after?

Jera McKnight loves music, swoons for hot guys, but sucks at sex. Jacob Tate is her perfect storm: a pun-loving nude model with a heart as big as his record collection.

When a newspaper-delivery accident lands him in her living room, he's almost tempting enough to make her forget she's never been able to please a man--in bed or out of it. Sure, he laughs at her obscure jokes, and he'll even accept a PG-rating if it means he gets time with her, but he's also hiding something. And it has everything to do with the off-limits room in his apartment.

Jera pours all her confusion and longing into her drum kit, which pays off when her band lands the record deal of their dreams. Except just like Jacob, it might be too good to come without a catch.

She doesn't know if her music is good enough to attract a better contract, or if she's enough to tempt a man like Jacob to give up his secrets--even if they could fix her problems between the sheets. But if this rocker girl is too afraid to bet on herself, she might just end up playing to an empty house.

Fans of Alice Clayton's Wallbanger or Kylie Scott will love this addictive new series because of its quick sense of humor and adorable found family. Click now if you want to instantly escape into the world of Jera and Jacob's romance.
Romance Contemporary | New Adult [Author Self-Published, On Sale: December 4, 2017, e-Book, ISBN: 2940154979167 / eISBN: 9781386092292]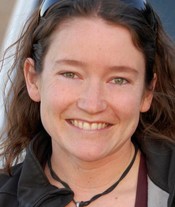 Michelle Hazen is a nomad with a writing problem. Years ago, she and her husband ducked out of the 9 to 5 world and moved into their truck. As a result, she wrote most of her books with solar power in odd places, including a bus in Thailand, a golf cart in a sandstorm, and a beach in Honduras. Currently, she's addicted to The Walking Dead, hiking, and Tillamook cheese.
*All photos from creative commons, royalty free from Pixabay.
What makes you think a man is sexy? Tell us to win a $10 Amazon card and copy of the book.
Comments
18 comments posted.
Re: Michelle Hazen | Top 5 Actions that Make a Man Sexy

Love this montage!
(Diane Pollock 10:16am December 6, 2017)
When he does something for you...
(Colleen Conklin 11:35am December 6, 2017)
When he loves the things you love, and supports your art.
(Ann Unger 2:33pm December 6, 2017)
When he is comfortable with himself, enough so that he can
do romantic things for the woman he loves without wondering
if he will appear silly.
(G. Bisbjerg 10:11pm December 6, 2017)
Tight Levis, a big cowboy hat and a horse to ride.
(Joy Isley 2:15pm December 7, 2017)
My late husband did all you listed but best of all, he
always held my hand. I miss this so much.
(Kathleen Bylsma 4:33pm December 7, 2017)
one that brings you not put you down. sounds like a great read and I am putting on my TBR. Merry Christmas
(Jennifer Beck 11:52am December 8, 2017)
Nothing sexier than a man who makes me laugh!
(Lynn Rackley 12:18pm December 8, 2017)
when he always has a cup of coffee ready for me everytime I
wake up.
(Kelly Zauner 2:33pm December 8, 2017)
When we are both able to be ourselves around each other. Open
communication, support, trust, laughter.
(Emily DeFour 6:33pm December 8, 2017)
When he brings me flowers for no reason.
(Nancy Luebke 9:08pm December 8, 2017)
A man is sexy if he is kind and makes you laugh.
(LaRonda Atchison 10:51pm December 8, 2017)
One who is a caring, loving person with good manners.
(Jackie Wisherd 9:58pm December 9, 2017)
I find a man sexy when I can't help but smile around him.
(Carrie Edmunds 12:18pm December 10, 2017)
Love getting to know your work
(Jane Squires 2:31am December 10, 2017)
When he try's to help around the house, with out being asked.
(Deb Pelletier 9:47pm December 11, 2017)
When we slow dance.
(Gloria Zimmer 6:29am December 12, 2017)
YES
(Gloria Zimmer 6:29am December 12, 2017)
Registered users may leave comments.
Log in or register now!