Marie Harte | The Top Five Ways to Keep It Fresh
GIVEAWAY: TEST DRIVE, the first in the Body Shop Bad Boys

September 7, 2016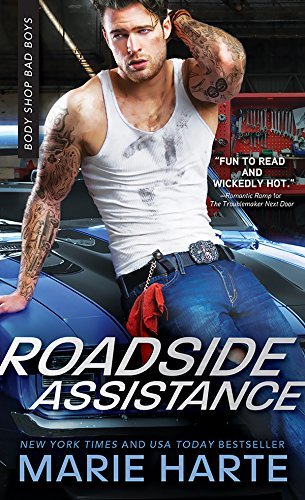 Roadside Assistance
Marie Harte
AVAILABLE
Body Shop Bad Boys #2

September 2016
On Sale: September 6, 2016
Featuring: Cynthia Nichols; Foley Sanders
ISBN: 1492630292
EAN: 9781492630296
Kindle: B01DE9I4KG
Paperback / e-Book
Add to Wish List

Also by Marie Harte:
Turn Up the Heat, April 2022
Hot for You, January 2022
Burning Desire, September 2021
Make Me Burn, June 2021

Thanks for having me at Fresh Fiction. I've written over a hundred books. And after writing a hundred romance books, it's not so easy to keep my storylines fresh. But with some stories, it's easier than others. Writing contemporary romance can be more difficult, because there's only so much I can make up in a real city like Seattle, with characters having real careers in real life and death situations.
So here are five ways I kept it fresh with ROADSIDE ASSISTANCE.
Cynthia Nichols, the heroine of the story, is a big, beautiful woman. Yes, she's big by society's conventions. But she's not a cliché. Cyn is not a hot mess. She's a strong, independent, successful woman. And like all women, she has insecurities about her looks and relationships. I loved making Cyn confident yet needing what the hero gives her—true love.
An Italian family—in Seattle. I'm part Italian, and I grew up in the Northeast where it was pretty easy to spot my peeps. (Think Jersey Shore, only with normal people.) Then I moved out West, and I swear, I've never seen more Scandinavians in my life! So I wanted to give my characters some of my background. The heroine's family cooks big and loves big. The louder the better.
The hero is just a good guy. Period. Foley is sexy, gruff, has tats and muscles, and is well-rounded character. His mother raised him right. Period. No angst, no tormented hero. Yes, he and Cyn have obstacles to overcome, but if anyone deserves some good karma, it's Foley. Because that's one guy who treats people right.
Amazing secondary characters. Yeah, I said amazing--and it's true. All the characters in my Body Shop Bad Boys books rock. (You never know when you might see them in their own books some day. *wink*) The four book series revolves around the four mechancis working the shop. But everyone who says more than a line or two has a real story of their own, even if I haven't written it out. Rena, oh, Rena. I love her. So does everyone else. And Sam. Lou. Liam… They make the story better and richer for their presence. And they sure as hell like to give Foley a hard time.
A secondary romance—for Foley's mom. So many romances focus on a central set of characters. There's nothing wrong with that. But love doesn't stop when you hit thirty. Older people—and by older, I mean those with adult children—can have romances too. Eileen Sanders, Foley's mom, deserves her second chance. Not that Foley doesn't still look out for her, but come on. It's time she got her happily ever after since having raised that hell-raiser Foley.
You can meet the gang at Webster's Garage on September 6th, when ROADSIDE ASSISTANCE releases.
Thanks for having me!
Marie ♥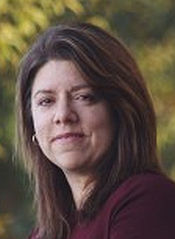 Caffeine addict, boy referee, and romance aficionado, USA Today bestselling author Marie Harte has over 100 books published with more constantly on the way. Writing romance, and in particular erotic romance, across the genres, she's created stories set on other worlds, among paranormal creatures, and between normal men and women seeking true love.
Marie is a confessed bibliophile and devotee of action movies. Whether hiking in Central Oregon, biking around town, or hanging at the local tea shop, she's constantly plotting to give everyone a happily ever after. Visit her website and fall in love.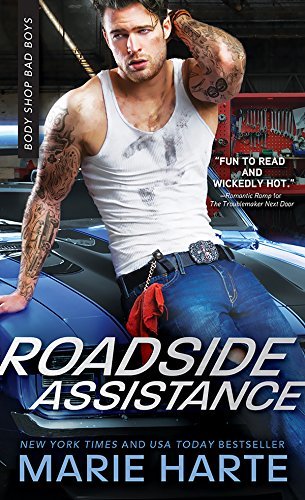 Underneath the axle grease and tats He's a gentleman Foley Sanders figured he'll always be content with a life of cars and casual hookups. Until a run-in with Cyn, a statuesque firecracker with a hate-on for men, leaves him bewitched and intrigued-much to her annoyance.
Maybe Cynthia Nichols was a little hard on Foley, that muscular, tattooed, super-hot mechanic next door. But she's tired of feeling defensive about her size and has sworn off men. She's got a new job, new life, perfect plan. Foley has trouble written all over him-no way is she going to fall for his charms.
Foley might look like a bad idea, but underneath, he's all gentleman. Too bad Cyn's not buying it. What's a bad boy to do when the goddess of his dreams won't give him the time of day?
Romance Contemporary [Sourcebooks Casablanca, On Sale: September 6, 2016, Paperback / e-Book, ISBN: 9781492630296 / eISBN: 9781492630302]
Comments
16 comments posted.
Re: Marie Harte | The Top Five Ways to Keep It Fresh

I really enjoyed the first book in this series and was
eagerly looking for it in the stores yesterday...couldn't
find it anywhere except BN at full price, sigh. It's
getting so hard to find mass market books on the shelves
locally. And they wonder why the sales are down. Can't buy
if you can't find!

Thanks for the giveaway!
(Lenna Hendershott 2:21pm September 7, 2016)
I have not gotten into this series yet... placed it on my want list!
(Colleen Conklin 2:55pm September 7, 2016)
This book sounds like so much fun. I love that the
heroine's family likes to cook and eat. And the characters
sound great. Thank you for the giveaway.
(Tanja Dancy 2:14am September 8, 2016)
Oh boy do I love your books and this one is on my TBR list for sure!!! Thanks for the chance to win it!!!
(Bonnie Capuano 7:27am September 8, 2016)
Those sound like good ways to have kept things fresh and
create a rich background story for the romance.
(G. Bisbjerg 11:53am September 8, 2016)
This book would be greatly enjoyed.
(Sharon Berger 2:01pm September 8, 2016)
It sounds like a book that would keep my interest. Thanks for having the giveaway
(Melinda Marks 2:55pm September 8, 2016)
It sounds like a book I would really enjoy.
(Irene Menge 7:41pm September 8, 2016)
I can't wait to read and I LOVE the cover!!!
(Jennifer Beck 10:56am September 9, 2016)
I have enjoyed reading your other books. This one sounds equally as good.
(Joy Isley 4:49pm September 9, 2016)
I always liked the bad boys but I ended up with the best for over 40 yrs.
(Donna Graham 2:19pm September 10, 2016)
sounds like a good book
(Ann Unger 12:05pm September 12, 2016)
Just the title of the series caught my attention - and Body Shop Bad Boys - whats not to like.
Good luck!
(Faye Boss 8:50am September 12, 2016)
I'm just now reading these books and am really enjoying
them!
(Sharon Shearouse 11:26am September 12, 2016)
This is a new series for me, but this book sounds like something I would enjoy reading.
(Anna Speed 11:57am September 12, 2016)
This series is being put on my to-read list! I love the
five ways you "kept it fresh" according to your blog--
especially having a big gal for your heroine and the
gentleman underneath the bad boy exterior.
(Shannon Murphy 4:25pm September 12, 2016)
Registered users may leave comments.
Log in or register now!