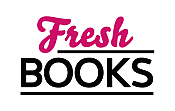 Giving thanks for reading in November
Christine Bell discusses how her characters boss her around, and the lure of a double-dog dare.

October 29, 2012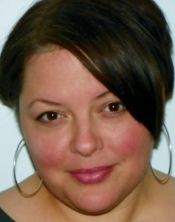 Hi everyone! I'm so excited to be here at Fresh Fiction today! Many times (all the time!) I'm asked, "How do you come up with ideas for stories?" The short answer is, I really try to do very little plotting and just create a loose framework, and then I create my characters, whose experiences, quirks, fears etc.  drive the story.
My latest release, DOWN FOR THE COUNT, is the first in a series titled "Dare Me". I knew my heroine, Lacey, was a runaway bride and I knew my hero was a sexy boxer named Galen Thomas who was the older brother of Lacey's best friend. The older brother Lacey had been crazy about since grade school, but who looked at her with nothing more than sometimes affectionate annoyance. What I wasn't sure of was how they were going to cross that line to lovers. So I started interviewing my characters to let them explain it to me. Lacey had grown up sheltered by her wealthy family and was groomed to marry well, and was having trouble getting out from under her mother's thumb. Galen's family was great, he was very successful in his career, but something was missing. He was tired of coming home to an empty bed...or one full of someone he barely knew.
The two are total opposites. Galen is the life of the party, while Lacey is more like the neighbor who calls the cops because the music is too loud. After witnessing her wedding day go disastrously, adulterously wrong, Galen makes it his business to get Lacey to come out of her shell and grab life by the twig and berries. How does a guy like Galen get her to do that? Enter a tipsy game and a dare too outrageous for reserved Lacey to even consider. Or is it? Here's the blurb:
Truth or dare...
When Lacey Garrity finds her groom in flagrante delicto in the reception hall closet with her bridesmaid, she's saved by her best friend's older brother—childhood tormentor, crush, and boxing bad boy Galen Thomas. Galen's solution is both exciting and dangerous. What better way to forget the mess of her life than go on her honeymoon with a hot guy who can't promise anything beyond today?
...or TKO?
Galen had been counting on Lacey's wedding to put her out of reach—and out of his mind—once and for all, but their steamy Puerto Rican escape is testing all his boundaries. Now that Lacey's embracing her inner bad girl, Galen is tempted to throw in the towel and claim her for himself. But with the biggest fight of his career on the line and an important business merger threatening to derail Lacey's resolve, their romance might be down for the count before it even begins.
Excerpt:
Sunlight streamed in through the window, like red knives piercing her closed lids. Lacey rolled to her side to escape it, wincing as her knee connected with something harder than itself.
"Oof. What the hell?" a low, male voice hissed.
She lurched into a sitting position, regretting it instantly as pain exploded in her temples and the whole room began to spin. Clutching at her aching head, she turned to see Galen stretched out on the bed next to her.
"Sorry," he said through gritted teeth. "It's just, when you gave me that nice little wakeup kick to the Johnson, you grazed my nuts. Makes it hard to be polite."
He sat up, sucking long breaths in through his nose and blowing them out his mouth, moving the sheet in the process. His broad shoulders came into view, and she found herself needing to do the whole breathing thing, too. Man, he was fit. His traps were thick and strong. Hard-looking, like—
Oh my God. I kneed him in the wiener. And oh my frigging God, it was like stone.
The gauzy white curtains across the room fluttered in the balmy breeze, inviting and coy. So unlike the curtains in the Thomas family cabin. Memories from the previous night battered around in her mind until she settled on the only one that mattered right now.
They'd done it. They'd really done it.
"I dare you to go on your honeymoon without him," Galen had said last night. "I'll even go with you to keep you company. I could use the rest. I just came off a big fight, and my organs haven't settled back into their proper places yet. You'd be doing me a favor."
"You're insane!" Even as tipsy as she'd been, it had taken her almost twenty minutes to talk herself into it. She'd tossed up every roadblock she could think of at first, ticking them off on her fingers as she went, ending with, "The flight's probably sold out by now and you don't have a ticket."
"Well, if Marty doesn't show up, then they'll obviously have an open seat for standbys," he'd said, a challenging gleam in his eye.
They'd gone to her apartment to pick up her bags and then went straight to the airport. By the time their flight was called a couple hours later, though, she'd been as sober as a nun and had almost backed out. Galen must have seen it coming, because he had leaned in close to whisper, "Bock. Bock."
For a long moment, she'd just gaped at him. "Seriously? You're seriously going to make chicken noises at me? What are we, ten?"
He'd just folded his arms over his chest and grinned.
"Last call for all passengers on flight seventeen fifty-six to San Juan, Puerto Rico," the ticket agent had squawked through the loudspeaker.
"What's it going to be, squirt?"
Maybe it had been the bock-ing. Maybe it was that stupid nickname that he wouldn't let die. Or maybe it was that, when she had gone through her alternatives one last time, the thought of staying home and dealing with the aftermath of the wedding just yet was too much to bear. Whatever it was, she'd gotten on that plane.
And now she was on her honeymoon with Galen Thomas.
Panic threw a splash of nausea into the pitching cauldron of noxious brew that was her stomach, and she groaned. 
"It's okay. It's going to be fine." His words and the awkward pat on her shoulder barely registered as she rolled off the bed and stood, scrabbling for the headboard when the room tilted.
When she thought she could stand it, she opened her eyes, made her way over to the window, and pushed the curtain aside.
"I can't believe we're here," she whispered. When they'd arrived in the wee hours that morning, it had still been dark, and after having more drinks on the plane to bolster her waning courage, neither of them had been able to muster up the energy to do more than fall into the only made-up bed in the villa. She stared out at paradise for a long moment and then turned to take in the room—the wash of paint the color of ripe peaches and the sparse, cream-colored wicker furniture—as what had started out as a dare suddenly became very real.
Her partner in crime scrubbed a hand over his wickedly handsome face before grinning at her. "Welcome to Puerto Rico."
Terror joined what was left of yesterday's libations and sent her stomach lurching. She booked it to the adjacent bathroom and retched.
Thanks so much for sticking around! One commenter will win a $10.00 Amazon or BN gift card, so tell me readers, have you ever taken a dare? Did you regret it, or was it liberating in some way?
Christine Bell is the author of over twenty books, including Wife for Hire, Down for the Count, and The Twisted Tale of Stormy Gale. She's also one half of the happiest couple in the world. She and her handsome hubby currently reside in Pennsylvania with a four-pack of teenage boys and their two dogs, Gimli and Pug. If she gets time off from her duties as maid, chef, chauffeur, or therapist, she can be found reading just about anything she can get her hands on, from Young Adult novels to books on poker theory. She doesn't like root beer, clowns or bugs (except ladybugs, on account of their cute outfits), but lurrves chocolate, going to the movies, the New York Giants and playing Texas Hold 'Em. Writing is her passion, but if she had to pick another occupation, she would be a pirate. She loves writing funny and adventure-filled romance stories, but also hopes to one day publish something her dad can read without wanting to dig his eyes out with rusty spoons. Christine loves to hear from readers, so please feel free to get in touch her!
Find Christine on Twitter | www.christine-bell.com | Goodreads
To check out Christine's latest releases:
Comments
21 comments posted.
Re: Christine Bell discusses how her characters boss her around, and the lure of a double-dog dare.

NO I am not one for dares... even if I was called a chicken, I would stand my ground. Never cared for some of the crazy things and ideas people can come up with.
(Colleen Conklin 12:53pm October 29, 2012)
I love dares - I think I have a side of me that waits to be woken up and expressed without fear. I have done crazy stupid things - from drag racing to streaking. Life is filled with responsibilities and occassionally it is important to throw fun into the wind and grasp it - those moments are too brief but amazing.
(Carla Carlson 1:31pm October 29, 2012)
Not really! Coward me!
(Roxana Perez 3:46pm October 29, 2012)
I took a dare a few times in my life and it seemed to come out liberating !! Sometimes in lie you need to take a dare. All decisions you make that can impact your life is a dare and sometimes you need to just hold your breath and take the leap you never know if it will be worth it or not .That is what life lessons are all about right ?
(Danielle McDonald 4:19pm October 29, 2012)
I'll admit that I'm not one for dares.
(Robin Greene 4:22pm October 29, 2012)
I haven't taken a dare since I was a kid.
(Cheryl McEwen 5:22pm October 29, 2012)
My friends dared me to ask out my now husband. I left him a note on his
windshield with a lipstick kiss. It really wasn't facing a dare head on, but I
did try. I am shy so dares are really not something I would accept. I did get
the guy out of this though : )
(Ann Sheiring 5:41pm October 29, 2012)
Well, I have not been offered a dare since I was a child... but it always brings 'The Christmas Story' to my mind and that poor kid with his tongue stuck to the flagpole!
(Cate Sparks 6:25pm October 29, 2012)
I don't think I have taken a dare but then I haven't been issued one either.
(Larena Hubble 7:10pm October 29, 2012)
My story is very similar to Ann's above. My girlfriend dared me to leave a note on a guy's windshield we went to high school with. I decided to make it look like a parking ticket and put it on his windshield. Payment was taking me out to the root beer stand. He reciprocated right away and came over to my house on his motorcycle (much to might surprise). I was shocked he came through. We started dating and he became my husband two years later! I was happy I went through with her dare, because I was on the shy side and was something I normally wouldn't do, but I had danced with him at a high school dance at the YMCA, so he wasn't a complete stranger.
(Linda Luinstra 7:22pm October 29, 2012)
It's all depend on the dare. If the dare is dangerous, I wouldn't do it. I look for the benefit of the dare and yes, I do have a habit of calculating the risks.
(Kai Wong 9:23pm October 29, 2012)
It depends on the dare - it shouldn't put anyone at risk or be malicious.
(Mary C 9:34pm October 29, 2012)
I can't ever recall being dared to do anything in my life, and don't know if I would take on a dare, but I did do my own personal dare, and made a major change in my life, when everyone least expected it. I would have to say that I found it to be liberating, and my Doctor told me at the time that I would have died if I had not made the change that I did. Hearing that from my Doctor was quite a shock, because things were ok, but I wasn't happy like I should have been, and felt like I was living under a microscope, without going into detail. I just needed to feel a sense of freedom again, and feel worthwhile as a person. I enjoyed your excerpt very much, and can't wait to read the rest of your book!!
(Peggy Roberson 10:16pm October 29, 2012)
I wish someone would dare me, I'd like to know what I would do.lol
(Rita Wray 11:56pm October 29, 2012)
I'm going to have to get this book! Sounds so fun that Galen was able to dare Lacey!
I've never fallen for a dare before. I won't do it unless I want to in the first place, although I've never been dared by a guy like Galen. Seems like Lacey really wanted to go, smart girl.
Thanks for the giveaway.
(Karen Prentice 1:15am October 30, 2012)
Your book sounds really awesome! Thanks for the giveaway! I am not one for dares.
(Christine Mead 6:49am October 30, 2012)
I suppose being asked if I would go skydiving would be the closest. Normally people don't dare me because they know I can do more than most people. My boyfriend, now my husband, had parachuted before and asked if I'd like to go with him next time.... we went and I jumped for charity.
I might never have done this if I hadn't been prompted, and I really enjoyed it, and now I am so glad I did it!
(Clare O'Beara 8:20am October 30, 2012)
Can't wait to read the rest of this story! CONGRATS on the release, Christine!
(Yadira Alonzo 11:29pm October 30, 2012)
I'm afraid that I like to be in control way too much to ever take a dare.
(Sue Farrell 12:00pm October 31, 2012)
Dares are pretty sneaky and risky, so I don't particularly like dares. Challenges are more my speed because it takes finesse and going out of my comfort level to reach for what it takes to get going onto another rung of the ladder of success. Your story has a visceral element that captures the inner turmoils the characters are involved with. Thanks for making the condition of the gut so clear.
(Alyson Widen 7:18pm November 1, 2012)
I've taken childish dares on. Nothing too frightening though,
just a bit silly.
(Mary Preston 9:09am November 2, 2012)
Registered users may leave comments.
Log in or register now!