Christine Bell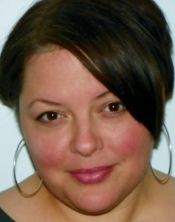 Blogging at Fresh Fiction
Christine Bell | Reforming the Rock Star
September 30, 2014
Hey there, Fresh Fiction readers! I'm thrilled to be here today to celebrate the release of my new Entangled Indulgence, Read More...
Christine Bell | Inside Christine Bell (Not Literally)
August 27, 2014
So, rather than do a regular post to celebrate the release of my latest Brazen novel, Read More...
Christine Bell | FIX YOU part 2 exclusive ~ Get a FREE Download
April 30, 2014
Thanks so much for having me here at Fresh Fiction to celebrate the release of FIX Read More...
Christine Bell | Happy Fall
September 25, 2013
Hey Fresh Fiction readers, HAPPY FALL to you! Okay, so with my favorite time of year rolling in, I gotta tell you, I'm pretty Read More...
Christine Bell discusses how her characters boss her around, and the lure of a double-dog dare.
October 29, 2012
Hi everyone! I'm so excited to be here at Fresh Fiction today! Many times (all the time!) I'm asked, "How do you come Read More...
Pseudonym: Christine O'Neil.
Pseudonym: Chloe Cole.

Christine Bell is one half of the happiest couple in the world. She and her handsome hubby currently reside in Pennsylvania with a four–pack of teenage boys and their two dogs, Gimli and Pug. If she gets time off from her duties as maid, chef, chauffeur, or therapist, she can be found reading just about anything she can get her hands on, from Young Adult novels to books on poker theory. She doesn't like root beer, clowns or bugs (except ladybugs, on account of their cute outfits), but lurrves chocolate, going to the movies, the New York Giants and playing Texas Hold 'Em. Writing is her passion, but if she had to pick another occupation, she would be a pirate...or, like, a ninja maybe. She loves writing fun ny contemporary romance stories, but also hopes to one day publish something her dad can read without wanting to dig his eyes out with rusty spoons.
Christine loves to hear from readers, so please feel free to get in touch with her via the Contact Page on her website.
Log In to see more information about Christine Bell
Log in or register now!
Series
Dare Me | McDaniel Brothers
Books:
Home for the Holidays, November 2016
e-Book
Reforming the Rock Star, October 2014
A Head Over Heels novel
e-Book
Dirty Deal, September 2014
Perfectly Matched #2
e-Book
Fix You: Bash and Olivia Part 2, May 2014
McDaniels Brothers, Book 2 of 3
e-Book
Fix You: Bash and Olivia, April 2014
McDaniels Brothers - Book 1 of 3
e-Book
White Lie Christmas, November 2013
e-Book
Dirty Trick, September 2013
e-Book
Down and Dirty, March 2013
Dare Me #2
e-Book
Holding Out for a Hero, January 2013
A Superhero Anthology
e-Book
Down for the Count, October 2012
Dare Me
e-Book
Wife for Hire, August 2012
e-Book
The Twisted Tale of Stormy Gale, April 2011
e-Book