Iris Anthony | The Book I Couldn't Write.

October 4, 2012
The Ruins Of Lace
Iris Anthony
AVAILABLE

October 2012
On Sale: October 16, 2012
Featuring: Katharina; Lisette
336 pages
ISBN: 1402268033
EAN: 9781402268038
Kindle: B007ZI00HS
Paperback / e-Book
Add to Wish List

Also by Iris Anthony:
The Miracle Thief, April 2014
The Ruins Of Lace, October 2012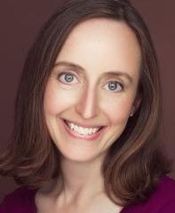 I'm going to divulge a deep, dark writer secret. It's not something we writers get together and talk about, in fact we rarely ever mention it at all. But the truth is that most of us have a book: The Book. The book we're quite certain is going to mean the death of our career. It's a book that, for whatever reason, we just can't seem to write.
A great idea is a terrible thing to waste and yet, when I first stumbled across the inspiration for THE RUINS OF LACE back in 2003, I couldn't figure out how to write it. I'd read that lace beyond certain dimensions was forbidden in France during the seventeenth century reigns of Louis XIII and Louis XIV; that over 40,000 dogs were killed smuggling lace. I'd discovered a whole series of facts that outraged me but I couldn't figure out how to turn them into a story.
What did I want to say, apart from the obvious fact that using dogs in such a way was cruel and inhumane? Who would the characters be, aside from one of those dogs that were used for smuggling? Who would narrate it? Who could narrate it - a story that took place in both France and Flanders? That was set in the castles of noblemen and in the dark, dank workshops where lace was made; in a priest's house and at a border crossing? That it would take more than one character was certain, but just how many would I need to tell the story of a length of forbidden lace, from its commission through to its delivery?
Twelve, ten, nine? The inclusion of that many voices would be a structural nightmare, and yet...and yet that was how I envisioned the story. Â The trouble was, I hadn't yet come by the skills I needed to write it.
By 2008, with several more books under my belt, I was ready to try. I wrote and then rewrote, revised and polished...and then my agent left the industry. But I quickly found a new one who was enthusiastic about the concept, though she wasn't as excited about the execution: it turned out I'd gotten it wrong. So I dropped several characters and rewrote it. And then I reimagined several of the remaining characters and rewrote it again. But somehow, it still wasn't right. At one point, I told my agent we should just put the manuscript aside and move on to my next best idea. But by that time, the story (because it had become one by then) just wouldn't let us go.
And then, last year, I sold it to an editor...only to find out that I hadn't really figured out how to write it after all. So I went through some more revisions and edits and character modifications and nearly ten years after I'd been inspired by a series of facts, the story finally appeared.
A great idea is a terrible thing to waste so I hope you enjoy the book I couldn't quite figure out how to write. Over time, after staring my fear in the face, after years of hard work and with the help of an editor/agent team who believed in my vision, I think I finally got it right! Only, I just contracted another book, and I'm starting to think that it might actually be The Book and I don't quite know how...
Comments
14 comments posted.
Re: Iris Anthony | The Book I Couldn't Write.

Looks like a great book!
(Vicki Hancock 1:33am October 5, 2012)
How were the dogs used? Pack dogs? Why not mules? Where was the activity conducted - one country to another? Seems like a strange and cruel trade. But smugglers today use people for drug carrying and never care about the people who get caught or killed.
(Clare O'Beara 5:24am October 5, 2012)
Hi Clare -- the dogs were used to carry lace from Flanders to France. The lace was so light that a traditional pack animal like a mule wasn't needed and dogs had the advantage of being more nimble and swift. They could also be trained to avoid people like border guards and bounty hunters. It was most definitely a strange cruel trade!
(Iris Anthony 7:00am October 5, 2012)
Interesting post
(Sandy Giden 11:13am October 5, 2012)
What a fascinating and lovely post today. It was great to
learn about your writing.
(Sharon Berger 3:29pm October 5, 2012)
I was wondering about the dogs, too. I was envisioning them having to swallow bundles of lace, and then, once over the border, being killed so that the bundles could be retrieved. Very glad to be proven wrong!!

It sounds like a fascinating book. I'm glad you were finally able to write it!

Later,

Lynn
(Lynn Rettig 3:58pm October 5, 2012)
Anything used for smuggling is quite mysterious and interesting. The dog angle would be a twist since there are dog sniffers for drugs and that is ironic.
(Alyson Widen 8:33pm October 5, 2012)
I just can't understand why would anyone abuse and torture dogs and other animals. They are our companions.

Your book peek my curiousity. I need to know what the story is about.
(Kai Wong 8:33pm October 5, 2012)
This is a sad way to keep History alive, but I'm glad that you put pen to paper and told the story. It's going to make for some interesting reading, and there are plenty of people out there, myself included, that want to know what happened. Thank you for taking the time to do the research. You have a beautiful cover to go with the book, too!! Congratulations!!
(Peggy Roberson 8:41pm October 5, 2012)
sounds like an interesting book. I have heard from other authors about books they wrote that they never did anything with. I always think those stories make the most interesting ones.
(Larena Hubble 1:04am October 6, 2012)
Sounds like a great book! I'm glad that you were able to figure out how to write it and then get it published!
(Christine Mead 9:25am October 6, 2012)
It does sound like a hard but fascinating concept. I had heard of the lace
size thing, but not the smuggling. But smuggling does make
sense...whenever something is banned it seems that it gets smuggled! :)
(Penny Mettert 1:39pm October 6, 2012)
Very interesting story with the history behind lace. So glad you were finally able to get your book finished to get it published for us to read. I'm sure a lot of research went into this, and it's fascinating to be able to read such a well thought out story you worked diligently on with all the rewrites and revisions. I'm really looking forward to reading it!
(Linda Luinstra 3:20pm October 6, 2012)
Wish I could put words together like you!
(P Noda 5:17pm October 7, 2012)
Registered users may leave comments.
Log in or register now!