Instead of trying to find your perfect match in a dating app, we bring you the "Author-Reader Match" where we introduce you to authors you may fall in love with. It's our great pleasure to present Sajni Patel!
Writes:
I'm an award-winning author best known for my romcoms and contemporary young adult novels.
Isha, Unscripted is a comedic women's fiction with romcom elements perfect for fans of Bad Moms and Dial A for Aunties.
Unwilling to yield to familial expectations, an aspiring screenwriter attempts to pursue her dreams during an unforgettable night of chaos. Isha Patel isn't quite living the life her parents wanted, but when her cousin convinces her to pitch her script to a local celebrity—who happens to be her former professor—she finds herself caught in an unexpected adventure across Austin. Full of hijinks and heart.
About:
I was raised in the heart of Texas on the best Tex-Mex, Mexican, southern, and Indian food around. I write stories inspired by personal experiences with a splash of humor. Featured in Austin Women's Magazine, Teen Vogue, and many others, I aim for world domination with my two ferocious Yorkie minions at my side. I currently live a few miles from the ocean, and I actually do enjoy long walks on the beach, anything with ube, and the color pink.
What I'm looking for in my ideal reader match:
Someone looking for a fun time…
A silly read…
Lots of laughs…
Not offended by drunks…
Lots of drinks…
A thirst-trap bartender…
The ultimate cousin/best friend bro…
Loves over-the-top hijinks…
Not afraid of clowns…
Adores Yorkies…
Someone who's always wanted to see Austin, TX.
What to expect if we're compatible:
Get ready to laugh your socks off…
Swoon over a green-eyed hottie…
Learn the true meaning of cousin friendships…
Drool over the best Tex-Mex this side of the Rio Grande…
Oh! And meet Mathew McConaughey, as one does.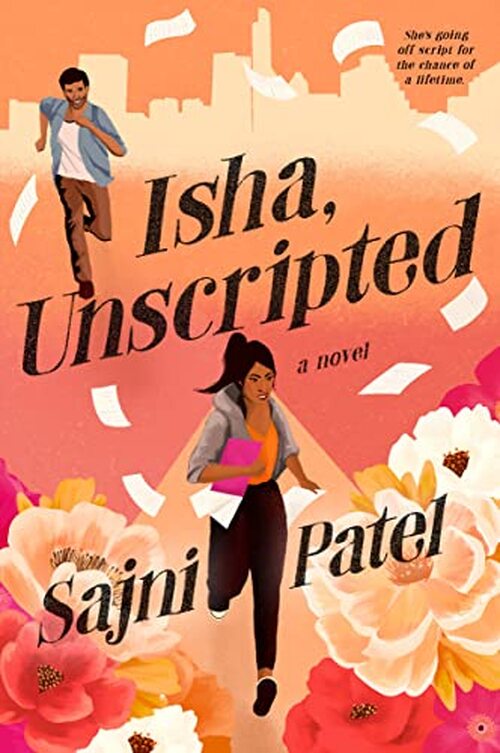 Unwilling to yield to familial expectations, an aspiring screenwriter attempts to pursue her dreams during an unforgettable night of chaos in this hilarious and heartfelt novel by Sajni Patel.
Isha Patel is the black sheep of the family. She doesn't have a "prestigious" degree or a "real" career, and her parents never fail to remind her. But that's okay because she commiserates with her cousin, best friend, and fellow outcast, Rohan.
When Isha has a breakthrough getting her script in front of producers, it doesn't go according to plan. Instead of letting her dreams fall through the cracks, Rohan convinces her to snag a pitch session with an Austinite high-profile celeb: the one and only Matthew McConaughey, who also happened to be her professor at the University of Texas years ago—he has to remember her, right?
Chasing Matthew McConaughey isn't easy. Isha needs a drink or two to muster up courage, and she gets a little help from the cutest bartender she's ever encountered. But when the search for the esteemed actor turns into a night of hijinks and unexpected—albeit fun—chaos, everything falls apart. Isha's dreams seem farther than ever, but she soon realizes who she really needs to face and that her future may just be alright, alright, alright.
Women's Fiction | Romance [Berkley, On Sale: February 14, 2023, Trade Paperback / e-Book, ISBN: 9780593547830 / eISBN: 9780593547847]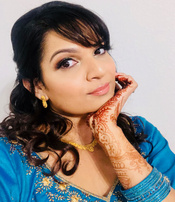 Sajni Patel was born in vibrant India and raised in the heart of Texas, surrounded by a lot of delicious food and plenty of diversity. She draws on her personal experiences, cultural expectations, and Southern flair to create worlds that center on strong Indian women. Once an MMA fighter, she's now all about puppies and rainbows and tortured love stories. She currently lives in Austin where she not-so-secretly watches Matthew McConaughey from afar during UT football games. Queso is her weakness and thanks to her family's cooking, Indian/Tex-Mex cuisine is a real thing. She's a die-hard Marvel Comics fan, a lover of chocolates from around the world, and is always wrapped up in a story.
No comments posted.