1--What is the title of your latest release?
My next Harlequin Romance (Mills & Boon True Love) is TEMPTATION IN ISTANBUL. It's out May 12th (UK) and May 24th (North America). In other words, it's right around the corner!
2--What's the "elevator pitch" for your new book?
Billionaire and single dad Faisal shares one thing in common with his young daughter's nanny, Maryan: their powerful mutual attraction. Two weeks together in his home in Istanbul, Turkey tempts their jaded hearts into trying love again.
3--How did you decide where your book was going to take place?
Wellllll… I wrote the first draft back in December 2018, and I had a completely different setting then. So, when I revisited that first draft in November 2020, I knew the first thing that had to change was the setting. It wasn't speaking to me. And then I thought of Turkey, and the pieces of the story fit together. My characters are Somali, and there's a growing population of Somali tourists who have been visiting Turkey the last few years. On top of that, I'd been meaning to go to Istanbul in Spring of 2020, but my vacation was put on hold because of the worldwide pandemic and travel restrictions. Getting to research locations for Temptation in Istanbul has been so much fun! Best part is that I have all these places I want to visit now for when I start re-planning for my trip there. :-)
4--Would you hang out with your heroine in real life?
Maryan is my heroine in Temptation in Istanbul, and I really think we'd be friends in real life. She's kind and caring, but also confident about speaking her mind—something I have trouble doing myself, so I could rip a page out of her book. We would get along famously, I think…err, I hope (haha).
5--What are three words that describe your hero?
Empathetic. Billionaire.
6--What's something you learned while writing this book?
It was my first book under contract, so it was a learning curve to adapt to hard deadlines and pushing myself when it came to writer's craft. I'll admit I doubted myself many times along the journey, but I'm glad I stuck it out!
7--Do you edit as you draft or wait until you are totally done?
I edit lightly as I draft and through each subsequent draft. Then I usually send the document to myself and read the story on my Kindle, highlight areas I need to do edits on, and then roll up my sleeves and work through the edits from start to finish and until I'm satisfied. It's a sometimes tediously long process, but I've learned to embrace it.
8--What's your favorite foodie indulgence?
Three-cheese lasagna. One because I haven't had it in a while, and two just typing this is making me hungry! *drool*
9--Describe your writing space/office!
It's a little tight in my home, so I write in my bedroom. I have a desk across from my bed, so it makes getting up and walking over in my PJs to work all too tempting.
10--Who is an author you admire?
Kerrelyn Sparks writes the best comfort fantasy romance. I just love the worlds she builds, and I'm eagerly looking forward to the next book in her current series. I also love that she started writing later in life, proving that it's never too late to chase a dream or be successful in a new career. You just have to be brave enough to write! :)
11--Is there a book that changed your life?
Sheba Karim's Skunk Girl. When it came out in 2009, I was a teen like the Pakistani Muslim main character. Reading about a story with Muslim culture in it opened my eyes to the few books that were being published back then with characters from non-Western backgrounds and influences. Of course, now that the publishing industry is catching up and diversifying the content it's publishing and the authors they're supporting, it makes me heart happy to know the young kids of today will have more opportunities to see and read characters who look and think and react way more like them.
12--Tell us about when you got "the call." (when you found out your book was going to be published)
I woke up to an email from my amazing editor. She wanted to speak with me, and at that point we'd done 3 revisions together over 2 years, so I was a little spooked and totally sure it couldn't be The Call because what even?! The Call itself was quick, mostly because I was a babbling mess, my brain took forever to process that I'd just been offered a chance to publish with Harlequin. They've been my dream publisher for a long while now. It also happened to be my sister's birthday and I was over at her place, so she and my brother-in-law were the first people I told. We celebrated with chocolate milkshakes, and I'm still grinning thinking about that day.
13--What's your favorite genre to read?
Romance. Though a close second would be cozy mysteries!
14--What's your favorite movie?
Two Weeks Notice. Sandra Bullock and Hugh Grant are just chef's kiss. It's my favorite re-watch.
15--What is your favorite season?
Autumn. We have four distinct seasons where I live, so nothing compares to the fall foliage right outside my backyard. Also, um, pumpkin spice season. Yum!
16--How do you like to celebrate your birthday?
I bake myself a cake, party with my family, and treat myself to a book or two…or more, lol.
17--What's a recent tv show/movie/book/podcast you highly recommend?
I know there's a lot of true crime junkies out there, but I love spooky things. Give me your ghosts, demonic possessions, and alien abductions. A Spotify podcast I'm loving that gives me all this is Supernatural with Ashley Flowers. Bonus: if you're looking for erotic romance audiobooks (free!), try Read Me Romance on Spotify.
18--What's your favorite type of cuisine?
I'm traditional, so I'll say Somali cuisine. East African cuisine in general; we share a lot of side dishes in Somalia, Kenya, Ethiopia, etc. The food is familiar and such a comfort.
19--What do you do when you have free time?
I read, play video games, rewatch favorite movies and bake yummy treats I don't always have the time to do when I'm drafting or revising.
20--What can readers expect from you next?
I'm currently in my little revision cave working hard on Book 3, which—fingers crossed—will be coming out November 29, 2022.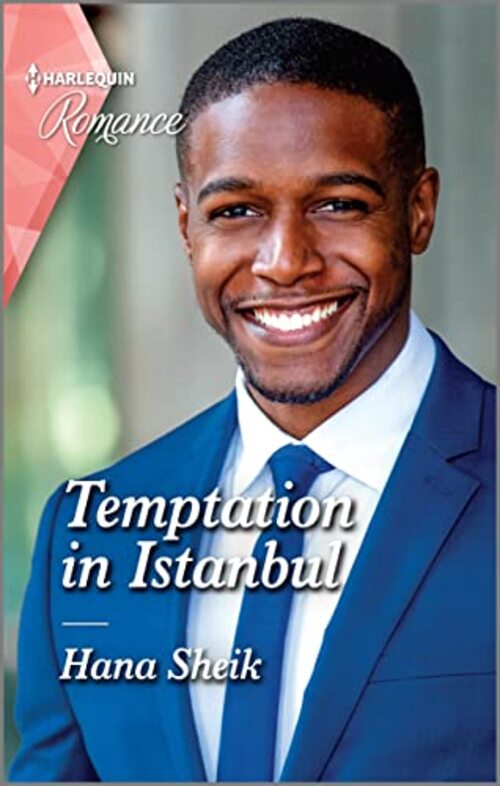 Billionaire Faisal is anxiously awaiting custody of his little girl, who's been living miles away with her mother. First he must win the approval of her nanny, Maryan, who has traveled with her to Istanbul. While he shows Maryan the delights of his city, the instant attraction between them is hard to ignore. But Maryan leaves in two weeks, so Faisal must decide how much of his bruised heart he is prepared to risk…
Romance Billionaire | Romance Contemporary [Harlequin, On Sale: May 24, 2022, Mass Market Paperback / e-Book, ISBN: 9781335407146 / eISBN: 9780369713421]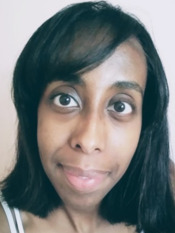 Hana Sheik falls in love every day reading her favorite romances and writing her own happily ever afters. She's worked as a data entry operator, customer service rep, telemarketer, and ghostwriter--but being a romance author is hands-down the best job ever! She calls the Great White North (Canada) her heart and home, and lives there with her family.
No comments posted.