As the world endures once again the recurrent tragedy of war, this month's stories remind us of those exceptional individuals who still manage to display courage and compassion despite cruelty, horror, destruction and loss.
We begin with one of the most unusual of these women - Mila Pavlichenko, heroine of Kate Quinn's THE DIAMOND EYE, which is based on a true story. Quiet Kiev history student Mila is completely absorbed by her library job and caring for her young son when Hitler's invasion of Russia upends her world. Called up like many women to join in the defense of the Motherland, she becomes one of the deadliest snipers on the Eastern front, named "Lady Death" by her Nazi foes. But after her three hundredth kill, a government needing a rallying point turns her into a national heroine and sends her on a goodwill tour to the U.S. She's feeling alone and lost in Washington, DC, until an unexpected friendship with Eleanor Roosevelt and a link born of shared experience with a fellow sniper brightens her world. But wounds, loss, and a determined enemy from her past will show her that though she may have left the battlefield, the struggle to survive remains.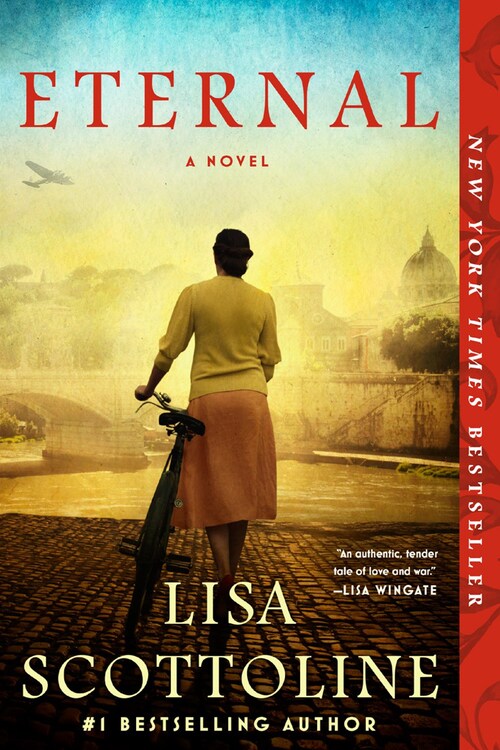 Our World War II scene moves east to Rome with ETERNAL by Lisa Scottoline. Three very different individuals grow up as close friends: Elisabetta, a beauty who wants to become a novelist; Marco, energetic and adventurous son of professional cyclists; and Sandro, a Jewish lover of books and a mathematics prodigy. As they mature, friendship turns to passion, both young men falling in love with Elisabetta, who is torn between the two. Cataclysmic world events overshadow their personal struggles when Mussolini comes to power, modeling his Fascist party after Hitler's Nazis and instituting similar anti-Jewish laws in Rome. Though Marco follows his father, joining the Fascists, he maintains his friendship with Sandro. But their already complicated relationships turn more desperate and deadly when the Germans themselves occupy Rome, tightening the laws and transporting Jews from the Roman Ghetto to concentration camps. Elisabetta's agonizing choice takes on political as well as emotional consequences, and Marco must decide how far he will go to protect the one-time friend who is now his rival.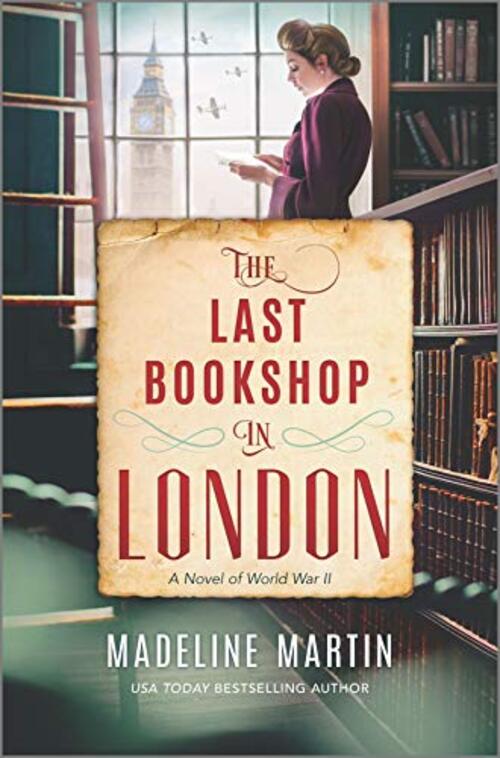 The ability of ordinary things to help ordinary people endure extraordinary difficulties is illuminated in THE LAST BOOKSHOP IN LONDON by Madeline Martin. With her family home and business taken over by relatives after her mother's death, Grace Bennet joins her friend Viv, who is desperate to escape the family farm, in a bold move to live in London. Residing with a friend of her late mother's while they get settled, Grace finds work in a small bookstore, while Viv takes a job at Harrods. But their quiet lives are interrupted by the beginning of World War II, and the London that once was a haven is now a nightly target for Luftwaffe bombs. While Viv moves on to war work in the field, Grace remains employed at the bookstore, volunteering for warden duty at night. While checking to make sure blackout is observed, assisting neighborhood residents into shelters, and reading to them after they arrive as the bombs rain overhead, Grace discovers a strength, love for literature, and a sense of purpose she never knew she possessed, as well as romance with an RAF pilot. A vivid portrait of London in the Blitz, Martin's novel underscores what all readers know: how a compelling story can help people through the hardest of times.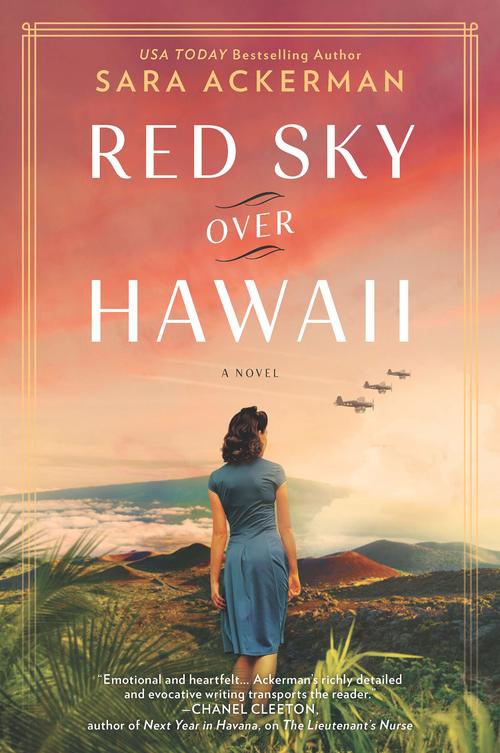 We travel to the other side of the world in this month's last selection, RED SKY OVER HAWAII by Sara Ackerman. The day before the Pearl Harbor attack, estranged daughter Lana Hitchcock rushes back to the big island of Hawaii, called home by her dying father. Arriving too late to reconcile with him, she's immediately pulled into the conflict when in the aftermath of terror and confusion, anyone of German or Japanese descent is suspect. When a German friend is taken for questioning by the FBI, Lana takes in his two daughters, Coco and Marie. With the increasing threat that Japanese citizens will be interned, she also offers sanctuary to Mochi, a Japanese friend of her father and his son, Benji. Wanting to safeguard the group, Lana spirits them to a hideaway in the rain forest built by her father, who feared the outbreak of war. Along with her developing feelings for an Army officer, Lana finds herself challenged and sustained by her work with her guests and their relationship with the beautiful land she loves. A story of compassion and caring amid suspicion and fear, Ackerman's novel is infused with a deep sense of reverence for the land the author knows so well.
Ready to be moved by tales of bravery, compassion, and survival (and to take a break from today's grim headlines?) Any of these stories will brighten your day and broaden your understanding!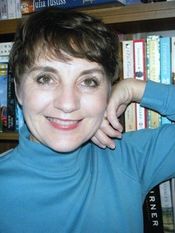 Real, intense, passionate historical romance
Award-winning romance author Julia Justiss, who has written more than thirty historical novels and novellas set in the English Regency and the American West, just completed her first contemporary series set in the fictional Hill Country town of Whiskey River, Texas.
A voracious reader who began jotting down plot ideas for Nancy Drew novels in her third grade spiral, Julia has published poetry and worked as a business journalist.
She and her husband live in East Texas, where she continues to craft the stories she loves. Check her website for details about her books, chat with her on social media, and follow her on Bookbub and Amazon to receive notices about her latest releases.
No comments posted.