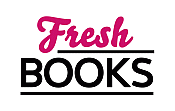 Spring for these books in March
Madeline Martin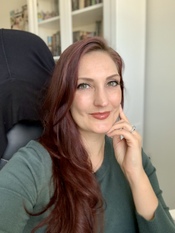 Blogging at Fresh Fiction
Madeline Martin Interview - Highland Romance
March 18, 2022
Your book THE HIGHLANDER'S STOLEN BRIDE is described as an enemies-to-lovers romance. Not counting a few exceptions that prove Read More...
Madeline Martin | A Path to Publication
January 20, 2016
I'd always known that I wanted to be an author, but I really became serious about it eight years ago. After all the stories Read More...
Madeline Martin lives in Jacksonville, Florida with her two daughters (AKA OldestMinion and YoungestMinion) along with their two cats: SketchyCat who stares at walls and eats fuzz and LapCat who has a shoe fetish and enjoys Kung Pow peanuts. All shenanigans are detailed regularly on Twitter.
Madeline graduated from Flagler College with a degree in Business Administration and works for corporate America. Her hobbies include rock climbing, running, doing crazy races (like Mud Runs and Color Runs) and just about anything exciting she can do without getting nauseous. She's also a history fan (really more of a full on history dork) and loves to blog about random curiosities from her research.
After living in Europe for over a decade, Madeline enjoys traveling overseas whenever she can. Her favorite place to visit thus far: Scotland.
Writing has been a passion of hers since she was a child and now she finally gets to see her lifelong dream come true.
Log In to see more information about Madeline Martin
Log in or register now!
Series
Highlands | Borderland Ladies | The London School for Ladies | Highland Passions | Mercenary Maidens
Books:
The Keeper of Hidden Books, August 2023
Trade Paperback
Highland Spy, March 2023
Mercenary Maidens #1
e-Book
The Librarian Spy, August 2022
Trade Size / e-Book / audiobook
The Highlander's Stolen Bride, April 2022
Highland Alliances #3
e-Book
The Highlander's Stolen Bride, March 2022
Highland Alliances # 3
Hardcover / e-Book
How to Wed a Courtesan, July 2021
The London School for Ladies Book 3
Mass Market Paperback / e-Book
A Midsummer Night's Romance, May 2021
e-Book
The Last Bookshop in London, April 2021
Trade Size / e-Book
How to Start a Scandal, August 2020
The London School for Ladies #2
Paperback / e-Book
Ena's Surrender, March 2020
Borderland Ladies #1
e-Book
How to Tempt a Duke, December 2019
The London School for Ladies
e-Book
Earl of Oakhurst, November 2019
e-Book
Leila's Legacy, October 2019
Borderland Ladies #6
e-Book
Catriona's Secret, September 2019
Borderland Ladies #5
e-Book
Ella's Desire, August 2019
Borderland Ladies #4
Paperback / e-Book
The Highlander's Challenge, July 2019
e-Book
Anice's Bargain, July 2019
Borderland Ladies #3
e-Book
Marin's Promise, June 2019
Borderland Ladies #2
e-Book / audiobook
Her Highland Destiny, April 2019
Highland Passions #4
e-Book
Dukes by the Dozen, April 2019
e-Book
Highland Passions Books 1 - 3, March 2019
e-Book
Mesmerizing the Marquis, November 2018
e-Book
Highland Ruse, November 2018
Mercenary Maidens #2
Paperback / e-Book
The Highlander's Untamed Lady, August 2018
Highland Passions #3
Hardcover / e-Book
Highland Wrath, July 2018
Mercenary Maidens #3
Paperback / e-Book
Earl of Benton, March 2018
e-Book
The Madam's Highlander, February 2018
Highland Passions #2
e-Book
A Ghostly Tale of Forbidden Love, September 2017
Highland Passions #1
Paperback / e-Book
Historical Hellions, April 2017
e-Book
Highland Spy, January 2017
Mercenary Maidens #1
Paperback / e-Book
Enchantment of a Highlander, January 2016
Highlands #3
e-Book
Possession of a Highlander, October 2015
Highlands #2
e-Book
Deception of a Highlander, May 2015
Highlands #1
Paperback / e-Book