Kari Lee Harmon| Author-Reader Match: JINGLE ALL THE WAY + Giveaway!
Win an Amazon Gift Card

November 9, 2021
Instead of trying to find your perfect match in a dating app, we bring you the "Author-Reader Match" where we introduce you to authors you may fall in love with. It's our great pleasure to present Kari Lee Harmon!
Writes:
National Bestselling Author Kari Lee Harmon writes romantic comedies, emotional women's fiction, and dark women's fiction. She also writes fun cozy mysteries as Kari Lee Townsend. Her newest book JINGLE ALL THE WAY is book 3 of the Merry Scroog-mas holiday romance novella series. Her books always have a bit of humor, a bit of romance, and depending on the genre, a bit of mystery or emotion. WWW.KARILEETOWNSEND.COM
About:
If you're looking for an author who will make you laugh out loud one minute, shed a tear the next, and sigh as you reach The End, then I'm the author for you. I love to go on adventures, play with my two big fluffy Samoyeds, drink a great glass of wine, pretend I'm a professional photographer, and curl up with a good book. I used to love a hot bubble bath, but now I'm all about a hot tub. My favorite holiday is Christmas, and, yes, I start watching Hallmark Holliday movies just as soon as they start showing the new ones.
What I'm looking for in my ideal reader match:
A great sense of humor
A mushy heart who loves the feels
An adventurous spirit
Is all about the holidays
Loves wounded alpha heroes who need saving
Spirited heroines whose hearts are as big as their personalities
What to expect if we're compatible:
Laugh out loud moments
Fun, witty dialogue
Action that will have you grinning non-stop
Tender moments that will bring a sigh to your lips
Love scenes filled with heart and heat
A satisfying ending that will leave you craving for more
--
GIVEAWAY
Leave a comment about anything to do with the holidays for a chance to win a $15 Amazon gift card. For example - what is your favorite tradition? When do you start decorating? What is your favorite holiday movie? Good lucky, happy holidays, and happy reading!
--
Merry Scroog-mas #3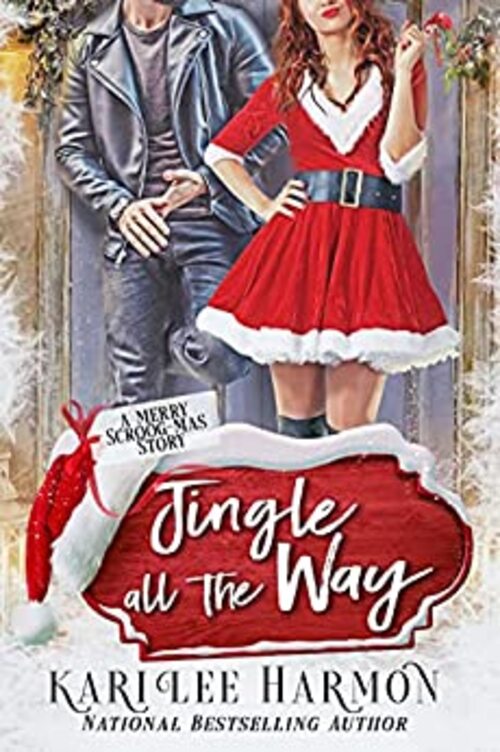 Dashing through the hills, jingling bells, and laughing all the way is anything but fun with Scrooge MacGruff riding shotgun.
Boston advertising exec, Ellen Patterson, has always been a devilish elf, landing herself in trouble more times than not. As big as her personality is, her heart is even bigger. She can't help taking in wounded strays and trying to fix them. She'd love to find a man of her own like her best friends and coworkers, Samantha Darling and Amber Evans. But so far no one she's met has been man enough to handle her. But then she meets Detective MacKenzie Johnson who stuns everyone by showing up at Sam and Nate's wedding. Mac, aka Scrooge MacGruff, is the angry wounded half-brother to Sam's husband Nathan Snow. His father abandoned him and his mother couldn't handle him, so he grew up alone in an orphanage in Boston. Instantly melting, Ellen tries to heal Mac's wounds, but he won't let anyone get close to him. Doing what she does best, she leaves a lasting impression by kissing him under the mistletoe and then getting into as much trouble as possible so he can't ignore her. If all goes according to plan, she intends to ring in the New Year and make his spirit bright, but she underestimates the street smart, tough as nails cop and is stunned to discover she may have finally met her match.
Romance Contemporary | Romance Holiday [Oliver-Heber Books, On Sale: November 16, 2021, e-Book, / eISBN: 1230004838142]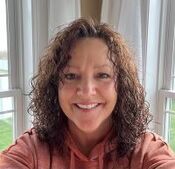 Kari Lee Harmon is a National Bestselling Author of romance and women's fiction. She also writes mysteries & a tween superhero series as Kari Lee Townsend. With a background in English education, she's now a full-time writer, wife to her own superhero, mom of 3 sons, 1 darling diva, 1 daughter-in-law & 2 lovable fur babies. These days you'll find her walking her dogs or hard at work on her next story, living a blessed life.
Comments
28 comments posted.
Re: Kari Lee Harmon| Author-Reader Match: JINGLE ALL THE WAY + Giveaway!

Christmas is my favorite time of the year,we didnt get much
growing up but my parents always made it special by doing the
little things
(Vickie Couturier 7:08am November 9, 2021)
My favorite holiday tradition is filling stockings for everyone
- even my grown children.
(Linda Gawthrop 7:29am November 9, 2021)
One of my favorite Christmas movies is A Christmas Story.
(Tanja Dancy 8:34am November 9, 2021)
My favorite Christmas movie is It's a Wonderful Life.
(Courtney Kinder 11:01am November 9, 2021)
Can Gremlins count as a Christmas movie? LOL My family always
loved having the debate about if Die Hard is a Christmas movie
so I told my brother if Die Hard is so is Gremlins. One of my
favorite things to do at the holidays is bake. I love giving
my friends and family things I make.
(Amber Hall 12:49pm November 9, 2021)
I've already got my Christmas tree up!
(Kari Bellinger 1:41pm November 9, 2021)
I don't start decorating till after Thanksgiving and my favorite holiday movie
is it's a Wonderful Life.
(Tracy Urschler 2:49pm November 9, 2021)
I like the holiday movie,
Love actually.
https://www.youtube.com/watch?v=zcgxBHBsl-4
(Deb Pelletier 7:17pm November 9, 2021)
I like making ornaments with my grandsons.
(Kara Marks 7:35pm November 9, 2021)
Right after Thanksgiving I start decorating for Christmas and my favorite
tradition is Elf on The Shelf with the kids! They love it. & our favorite
Christmas movie is Santa Claus & the rest of them!
(Andrea Drake 11:32pm November 9, 2021)
My favorite traditions are listening to Christmas music while wrapping presents, and sipping eggnog while enjoying favorite Christmas movies and TV show episodes. One of my favorite holiday movies is Eloise at Christmastime. It's just got so much charm, humor, and feel-good romance.
(Madie Busse 4:29am November 10, 2021)
Your new book sounds amazing! Thank you for the opportunity to enter a contest.
Have a wonderful day and take cate!
(Tracey Boehm 9:25am November 10, 2021)
My favorite holiday tradition is baking cherry cheesecake tarts from my grandma's
recipe!
(Tracey Boehm 9:26am November 10, 2021)
We put up our tree on Thanksgiving then start ouside
decorations that weekend. We complete the tree decorations
at midnight Christmas morning by adding a white dove for
each family member who's passed in their memory so we can
celebrate them during this time too.
(Tina Rucci 11:08am November 10, 2021)
I love how the world becomes winter-themed holiday-decorated
during this time of year. But, my holiday tradition is to
watch schmaltzy romance movies on TV. I know we can stream
movies these days, but I am urged to watch them broadcasted.
In fact, I can't wait for the holiday romance movie
marathons to start.
(C P 12:16pm November 10, 2021)
My favorite tradition is making nut, poppyseed and apricot
rolls using polish food recipes
(Patricia Treskovich 1:34pm November 10, 2021)
I love reading about everyone else's traditions. I love Christmas but can
get stressed out by it. My favorite movie is It's a Wonderful Life, too. I
also love The Bishop's Wife.
(Nancy Reynolds 2:15pm November 10, 2021)
I like making sugar cookies and putting up a small ceramic
tree with lights.
(Alyson Widen 11:49pm November 10, 2021)
I've already got my Christmas tree up! It's not fully
decorated yet but it has lights and it makes me happy. I
usually wait until the day AFTER Thanksgiving to set up the
tree and decorate but this year has been a tough one and I
needed some holiday cheer! Thanks for sharing your book and
for the awesome giveaway! Happy Holidays!
(Elizabeth Haney 3:06pm November 11, 2021)
We usually start decorating Thanksgiving weekend. Every year we pop popcorn,
get a nice drink, and settle in to watch White Christmas. I always look forward to
Christmas baking and spending time with the family.
(Patricia Barraclough 2:04am November 12, 2021)
Christmas is my favorite holiday. I love the Christmas music.
Also, it's a time for me to be with my family for gift giving,
a meal and simply talking together. It's fun to watch the
excitement when the young children open their Christmas
presents from Santa.
(Anna Speed 1:35pm November 13, 2021)
Love Christmas and everything about it. It's a time to get together for fun and catching up on the news. Also like all the decor, lights and gifts.
(Sharon Extine 3:48pm November 13, 2021)
I have already been watching Holiday movies and enjoying
Christmas music! :)
(Colleen Conklin 8:41pm November 13, 2021)
My favorite holiday movie is Miracle on 34th Street (both
versions!).
(Lyssa H 10:11pm November 13, 2021)
My favorite tradition is baking holiday treats with my son.
Every year we make cookies and candies to share and the
memories are some of my best
(Nancy Krueger 10:46pm November 13, 2021)
We have already started decorating. Three trees are up and we
just started placing ornaments. We love Christmas.
(Pam Howell 7:32am November 14, 2021)
I make sure all the Christmas cards are done and all the gifts
are wrapped before Thanksgiving so I can relax and enjoy the
holidays!
(Patricia Wong 1:02am November 15, 2021)
My favorite Christmas movie is Home Alone and The Santa Clause!
Jingle All the Way sounds like a fun holiday read for me! Have a
spectacular holiday season!
(Eva Millien 10:24pm November 15, 2021)
Registered users may leave comments.
Log in or register now!