If you could spend a week with one character from THE DEADLY HOURS, who would it be and why?
Susanna Kearsley: I think I'd probably choose Captain del Rio from my own story, who first walked into an earlier novel--A Desperate Fortune--and unexpectedly became one of my favorite side characters, determined to outwit and upstage everyone else in his scenes. I think spending a week with him would be tremendous fun, if not always good for my health.
CS Harris: I'd probably say Jude Lowe, the World War II RAF fighter pilot from Siren's Call. When I was growing up, we had several good family friends who used to tell us their experiences as German generals in WWII, fighting in Europe and North Africa (my dad was in Air Force intelligence). So it would be fascinated to hear Jude talk about fighting those same battles but from the other side.
Anna Lee Huber: Susanna knows I've had a soft spot for Edmund ever since I read The Firebird, so probably him. I mean, I am named Anna (the same as his wife), so maybe it's a given.
Christine Trent: Ever since reading Anna's The Anatomist's Wife, I've always had a crush on Sebastian Gage. Don't get me wrong, I wouldn't want to steal him away from Lady Keira Darby (not that he has eyes for anyone but her!), but I'd like to have dinner and sherry with him and admire his finely-tailored clothes.
--
What's the best part about writing a novella featured in an anthology?
Susanna Kearsley: For me, the best part about writing a novella as part of an anthology was the support and community of having my three co-authors always there to cheer me on by email when the story wasn't going well, and to share in the excitement when it was. This was very much a team effort from the start, and I really enjoyed that.
CS Harris: I'd never written a novella before, so that was an exciting challenge. But the best part of the experience for me has been getting to know the three other authors in this anthology. I was brought into the project late, when two of the writers who'd originally agreed to take part--including the one who was supposed to write the final story set early in the twentieth century--dropped out at the last minute. I had never met Anna, Christine, or Susanna, but I loved the idea of a series of interconnected stories following a watch down through history. So I volunteered to come up with a new ending and set the final story in World War II with a descendant from my own Regency-era historical mystery series. It's been an incredible experience and brought me three new friends.
Anna Lee Huber: Working with the other authors involved. It was fun figuring out how all the story threads would weave together, and then getting to read how everyone put their own extra spin on the tale.
Christine Trent: I loved the collaboration aspect. I'm a huge extrovert and writing can be a very solitary business. This was a great opportunity to work with others. I already knew Anna well and Susanna slightly. Through this process, I got to know Susanna even better and had the pleasure of spending virtual time with C.S., as well. I've read all of their fascinating books, and my fellow authors make me delighted to be a part of this anthology.
--
If you could travel to any time period in history, when would it be?
Susanna Kearsley: I genuinely like the early eighteenth century. Men's wigs and uncomfortable shoes aside, it was a time of great social change and scientific enlightenment, and in Scotland at least, women's voices were given some value. I probably wouldn't be able to stay long because of my asthma and allergies, but I'd be game for a quick visit.
CS Harris: Wow, that's a tough one. As a historian, there are so many periods I would dearly love to experience firsthand (as long as I had a secure ticket back to modern times, of course). It's a tossup between pre-World War II Europe--say, 1932--so that I could see all the incredible art and architectural treasures that would soon be destroyed in the war, and 5th century BCE Athens. There were so many amazing, brilliant, and talented men, all gathered together in one time and place--Pericles and Alcibiades (yeah, he was a bounder, but he's always fascinated me); Aeschylus, Sophocles, and Euripides; Aristophanes and Phidias; Xenophon, Herodotus, and Thucydides . . . I could go on and on (I was a classics major as an undergrad). I'd have to sit down with a timeline and work out the exact year that would enable me to meet and see the most. I went to school in Athens and spent many a day climbing around the city's ruins, so to see them as they once were would be beyond amazing. Except of course I'd have to go back as a man, because women were treated abominably, and I'd need a quick refresher course in Ancient Greek because mine is really rusty.
Anna Lee Huber: There are a lot of eras in history I wish I could witness, so this is a tough choice. But if I had to choose one, I suppose it would be Regency England. I blame it on a decades-long love affair with Jane Austen's books. And if I had to choose one exact moment, perhaps the Duchess of Richmond's Ball in Brussels on the eve of the Battle of Quatre Bras, just before the Battle of Waterloo.
Christine Trent: This is a tough question! As much as I would love to meet certain historical people and to have the experience of eating period food, wearing period clothes, and experiencing daily life of another time; I must admit that I pause when I think of the lack of indoor plumbing, air conditioning, and modern medicine. If you could promise me access to these three advances, then I would love to travel back to the period prior to the American Revolution to get a first-hand look at the events and passions that led to the conflict and the ultimate founding of the United States.
--
What is your favorite mystery read?
Susanna Kearsley: I have too many mystery-writing friends to be able to choose between them, but lately I've been gravitating back to my old comfort reads like Agatha Christie and Erle Stanley Gardner, even though they're re-reads and I know the way they end (or maybe because of that). And of course Mary Stewart's novels still hold pride of place on my shelves, with others like Message From Absalom by Anne Armstrong Thompson and Catherine Gaskin's The File on Devlin.
CS Harris: I fell in love with Martin Cruz Smith's Arkady Renko years ago when I first read Gorky Park. Arkady is a hard-as-nails character who is nevertheless both compassionate and fiercely anti-corruption and anti-greed, even when that stance comes at great personal cost. But what I love most about the series is the way Smith has chronicled the radical shifts that have occurred in Russia over the last thirty years, so that we follow Arkady from the days of the old Soviet Union, through Glasnost, to Putin's current grim kleptocracy.
Anna Lee Huber: Though not strictly a mystery author, Mary Stewart is my favorite, so I would have to pick one of hers. Though choosing between her books is always a struggle for me. Probably This Rough Magic or Airs above the Ground.
Christine Trent: My mother, whom I lost in 2015, taught me to read at an exceedingly early age. She loved mysteries, and her favorite author was Agatha Christie. She collected Christie's books her entire life and would watch the Hercule Poirot series featuring David Suchet over and over again. I suppose I inherited mom's love of Christie's books and I would say that anything Agatha Christie is a perennially favorite read.
--
What is something you have to have when writing?
Susanna Kearsley: Air? And nearly always, silence.
CS Harris: I write my books by hand, on a Docket Gold legal pad, with a uni-ball vision fine point pen (black or blue). Has to be that pad, that pen. I used to compose at the computer, but we were refugees for eleven months after Hurricane Katrina destroyed our house, and without a laptop I had no choice then but to write by hand. I discovered I liked it, so I've stuck with it.
Anna Lee Huber: I don't think there's anything I have to have other than my computer or a notebook and pen. But ideally, I do like to have a cup of coffee or tea and my blue light blocking glasses.
Christine Trent: I have to have a cup of coffee loaded with peppermint mocha creamer, mmmm. What I usually end up with is a cat walking back and forth in front of the keyboard and doing his best to get his fur on every available surface. I will say that fur is not a great addition to my coffee.
--
What are you working on right now?
Susanna Kearsley: At the moment I'm racing towards deadline on a new book that's a sort-of-prequel to The Winter Sea. It's called The Vanished Days, and like most of my other novels it has a dual timeline, only both are in the past, and the main character who's telling me the story in first person is a man, so writing this has been a bit of an adventure.
CS Harris: I'm currently doing the edits for What the Devil Knows, #16 in my Sebastian St. Cyr Regency-era mystery series (coming April 2021), and I'm in the middle of writing #17. This book is particularly special to me because in it Sebastian and Hero travel to France in early 1815, in search of Sebastian's long-lost mother. I lived in Paris for a year in my twenties and wrote a history book about women in the French Revolution and Napoleonic Period (I have a PhD in European history), so it's a place and a subject dear to my heart.
Anna Lee Huber: Book 4 in my Verity Kent series, A Pretty Deceit releases on Sep 29th, and I'm currently writing Book 5, Murder Most Fair. I turned in my next Lady Darby mystery--Book 9, A Wicked Conceit--to my editor this summer, and it's scheduled for release April 6th, 2021.
Christine Trent: For the first time, I'm working on a contemporary-set mystery. It's set in Maryland with some historical elements to it, but I am finding it great fun to work in a time and place that I already know so well. For dog lovers out there, a Chesapeake Bay Retriever features prominently in the story, too.
***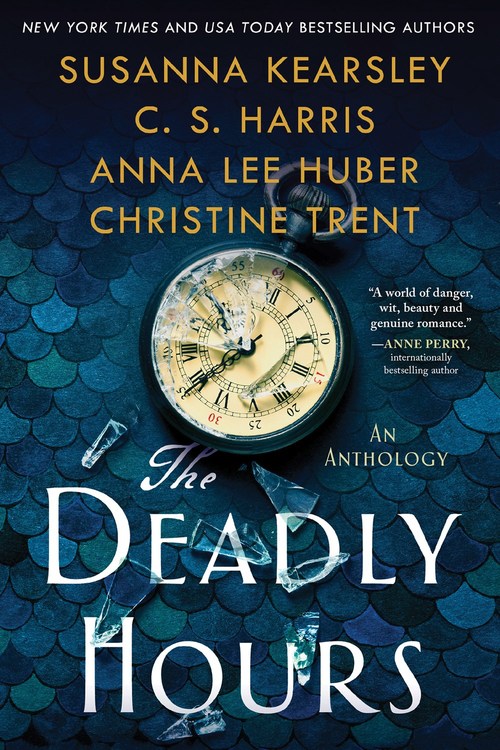 A stellar line-up of historical mystery novelists weaves the tale of a priceless and cursed gold watch as it passes through time wreaking havoc from one owner to another. The characters are irrevocably linked by fate, each playing a key role in breaking the curse and destroying the watch once and for all.
From 1733 Italy to Edinburgh in 1831 to a series of chilling murders in 1870 London, and a lethal game of revenge decades later, the watch touches lives with misfortune, until it comes into the reach of one young woman who might be able to stop it for good.
Mystery [Poisoned Pen Press, On Sale: September 1, 2020, Trade Size, ISBN: 9781492664444 / ]
A cursed pocket watch passes from owner to owner, bringing murder and mayhem
***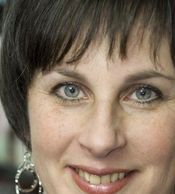 After studying politics and international development at University, Susanna Kearsley worked as a museum curator before turning her hand to writing. Winner of the UK's Catherine Cookson Fiction prize, Susanna Kearsley's writing has been compared to Mary Stewart, Daphne DuMaurier, and Diana Gabaldon. Her books have been translated into several languages, selected for the Mystery Guild, condensed for Reader's Digest, and optioned for film. The Winter Sea was a finalist for both a RITA award and the UK's Romantic Novel of the Year Award, and is a nominee for Best Historical Fiction in the RT Book Reviews Reviewers Choice Awareds. She lives in Canada, near the shores of Lake Ontario.
***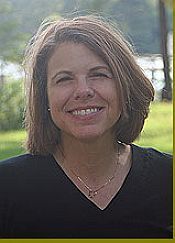 Candice Proctor, aka C.S. Harris and C.S. Graham, is the bestselling, award-winning author of more than a dozen novels including the Sebastian St. Cyr Regency mystery series written under the name C.S. Harris, the new C.S. Graham thriller series co-written with Steven Harris, and seven historical romances. She is also the author of a nonfiction historical study of the French Revolution. Her books are available worldwide and have been translated into over twenty different languages. Candice graduated Phi Beta Kappa, summa cum laude with a degree in Classics before going on to earn an MA and Ph.D. in history. A former academic, she has taught at the University of Idaho and Midwestern State University in Texas. She also worked as an archaeologist on a variety of sites including a Hudson's Bay Company Fort in San Juan Island, a Cherokee village in Tennessee, a prehistoric kill site in Victoria, Australia, and a Roman cemetery and medieval manor house in Winchester, England. Most recently, she spent many years as a partner in an international business consulting firm. The daughter of a career Air Force officer and university professor, Proctor loves to travel and has spent much of her life abroad. She has lived in Spain, Greece, England, France, Jordan, and Australia. She now makes her home in New Orleans, Louisiana, with her husband, retired Army officer Steve Harris, her two daughters, and an ever-expanding number of cats.
***
Anna Lee Huber is the Daphne award-winning author of the national bestselling Lady Darby Mysteries, the Verity Kent Mysteries, and the Gothic Myths series, as well as the forthcoming anthology The Deadly Hours. She is a summa cum laude graduate of Lipscomb University in Nashville, Tennessee, where she majored in music and minored in psychology. She currently resides in Indiana with her family and is hard at work on her next novel. Visit her online at www.annaleehuber.com.
***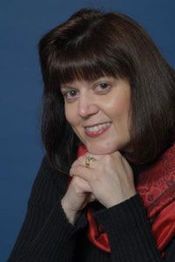 Christine Trent lives in the Mid-Atlantic region with her husband, Jon, and four cats: Octavian, Livia, Marcus, and Felix. When she isn't writing, you can usually find her scrapbooking, planning a trip to England, or haunting bookstores. She is the author of the Florence Nightingale Mysteries and the Lady of Ashes historical mystery series.
No comments posted.