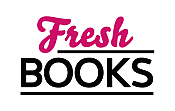 Pick up great June books for summer reading
C.S. Harris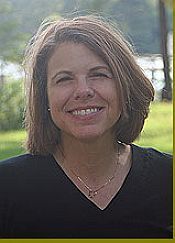 Blogging at Fresh Fiction
C.S. Harris | WHO BURIES THE DEAD
March 2, 2015
To us, it seems difficult to believe that the British royal family could forget where they buried some of their most famous predecessors. Yet it Read More...
Pseudonym for Candice Proctor.
Pseudonym: C.S. Graham.

Candice Proctor, aka C.S. Harris and C.S. Graham, is the bestselling, award-winning author of more than a dozen novels including the Sebastian St. Cyr Regency mystery series written under the name C.S. Harris, the new C.S. Graham thriller series co-written with Steven Harris, and seven historical romances. She is also the author of a nonfiction historical study of the French Revolution. Her books are available worldwide and have been translated into over twenty different languages. Candice graduated Phi Beta Kappa, summa cum laude with a degree in Classics before going on to earn an MA and Ph.D. in history. A former academic, she has taught at the University of Idaho and Midwestern State University in Texas. She also worked as an archaeologist on a variety of sites including a Hudson's Bay Company Fort in San Juan Island, a Cherokee village in Tennessee, a prehistoric kill site in Victoria, Australia, and a Roman cemetery and medieval manor house in Winchester, England. Most recently, she spent many years as a partner in an international business consulting firm. The daughter of a career Air Force officer and university professor, Proctor loves to travel and has spent much of her life abroad. She has lived in Spain, Greece, England, France, Jordan, and Australia. She now makes her home in New Orleans, Louisiana, with her husband, retired Army officer Steve Harris, her two daughters, and an ever-expanding number of cats.
Log In to see more information about C.S. Harris
Log in or register now!
Series
Sebastian St. Cyr Mystery
Books:
What the Devil Knows, April 2021
Sebastian St. Cyr Series #16
Hardcover / e-Book
Who Speaks for the Damned, March 2021
Sebastian St. Cyr Series #15
Trade Size / e-Book
The Deadly Hours, September 2020
Trade Size
Who Speaks for the Damned, April 2020
Sebastian St. Cyr Mystery #15
Hardcover / e-Book
Who Slays the Wicked, April 2019
Hardcover / e-Book
Who Slays the Wicked, April 2019
Sebastian St. Cyr #14
Hardcover / e-Book
Why Kill the Innocent, March 2019
Sebastian St. Cyr Mystery #13
Trade Size / e-Book (reprint)
Why Kill the Innocent, April 2018
Sebastian St. Cyr #13
Hardcover / e-Book
Where the Dead Lie, March 2018
Sebastian St. Cyr #12
Trade Size / e-Book (reprint)
Where the Dead Lie, April 2017
Sebastian St. Cyr Mystery #12
Hardcover / e-Book
When Falcons Fall, March 2017
Sebastian St. Cyr Mystery #11
Trade Size / e-Book (reprint)
When Falcons Fall, March 2016
Sebastian St. Cyr Mystery #11
Hardcover / e-Book
Who Buries The Dead, March 2015
Sebastian St. Cyr Mystery #10
Hardcover / e-Book
Why Kings Confess, March 2014
Sebastian St. Cyr Mystery #9
Hardcover / e-Book
What Darkness Brings, March 2013
Sebastian St. Cyr Mystery #8
Hardcover / e-Book
When Maidens Mourn, March 2012
Sebastian St. Cyr #7
Hardcover / e-Book
Where Shadows Dance, March 2011
Sebastian St. Cyr Mystery #6
Hardcover / e-Book
What Remains Of Heaven, November 2009
A Sebastian St. Cyr Mystery #5
Hardcover / e-Book
Where Serpents Sleep, November 2008
A Sebastian St. Cyr Mystery #4
Hardcover / e-Book
Why Mermaids Sing, November 2007
A Sebastian St. Cyr Mystery #2
Hardcover / e-Book
When Gods Die, November 2007
A Sebastian St. Cyr Mystery #3
Paperback / e-Book
What Angels Fear, October 2006
A Sebastian St. Cyr Mystery #1
Paperback / e-Book (reprint)