Welcome back to the Fresh Fiction Valentine's Day Recipe Roundup! Every day this week, some of our favorite authors will be on the blog chatting about their new books, their main characters, and a recipe for a meal or treat those characters would enjoy this festive week. Today we are joined by paranormal romance authors from Sourcebooks Casablanca! Enjoy, and come back tomorrow for more fun!
Missed our previous roundup posts? Check them out here!
TERRY SPEAR, YOU HAD ME AT JAGUAR
Jaguar agent Howard Armstrong has a mission, protect Valerie Chambers at all costs while they take down the bad guys in the tropical country of Belize. The romance just happens. He wants to do a lot more than guard her hot body. Still, when in Belize, taking a moment to have a really special dinner with the woman who has stolen his heart—they start off the meal with shrimp cocktails—jaguars love seafood. Medium rare steaks are perfect for hungry big cats. A baked potato topped with all the good stuff—sour cream, butter, cheese, chives. Grilled asparagus and slices of avocado for their human halves. Cabernet Sauvignon to make the night even smoother. Candlelight on the deck of their cabin while they listen to all the jungle noises. And the finale? Cheesecake topped with cherries.
Of course, shrimp, asparagus, avocado, cherries, and wine are aphrodisiacs so that makes the night even more special. After that? A swim in the crystalclear waters of Belize? Jaguars love the water, so that's a given. What follows is left to your imagination!

Sour Cream Cheesecake
Ingredients
1-1/2 cups graham cracker crumbs
1/4 cup butter, melted
1 cup sugar, divided
2 eggs, beaten
16 ounces cream cheese, softened
1 dash salt
1-1/2 teaspoons vanilla, divided
1 cup sour cream
Cherry pie filling
Directions
Crust: Stir together graham cracker crumbs, melted butter, and 1/4 cup sugar in a medium bowl.
Press into the bottom of a 9-inch spring-form pan.
Refrigerate the crust while making the filling.
Filling: Combine the cream cheese, 2/3 cup sugar, salt, beaten eggs, and 1/2 teaspoon vanilla in a medium bowl. Beat at medium speed for 5 minutes.
Pour the filling into the spring-form pan over the graham cracker crumb crust.
Bake at 350°F for 25 minutes.
Cool 30 minutes before adding the sour cream topping.
Topping: Mix the sour cream, 3 tablespoons sugar, and 1 teaspoon vanilla together in a small bowl. Pour and spread on top of the slightly cooled cheesecake.
Bake for 10 more minutes at 350°F. Cool to room temperature and then place in refrigerator to chill before serving.
Chocolate Drizzle Ingredients
1 cup semisweet chocolate chips
3/4 cup whipping cream
1 teaspoon vanilla
Directions
Gather the ingredients.
In a small saucepan over low heat, heat the chocolate chips and whipping cream, stirring constantly. Continue to cook while stirring constantly, until the chocolate chips have melted and the sauce is smooth.
Remove the sauce from the heat and add the vanilla extract. Stir to blend.
Serve the sauce warm or cooled over cheesecake.
Top with drizzles of chocolate and cherries.
Fun fact: my mother would make this with red and green cherries topping the cheesecake for Christmas.
***
AMANDA BOUCHET, NIGHTCHASER
Meet Tess Bailey: rebel, captain, Nightchaser. Tess and her ragtag crew aboard the Endeavor scour the galaxy in search of supplies and medicine to aid the needy and help bolster the rebellion in its fight against the tyrannical Overseer—who just happens to be Tess's father. She's wanted, dead or alive, and not only for her thieving ways and fighting spirit. Tess has in her possession the one thing everyone wants—and that could turn the tide of war forever.
Meet Shade Ganavan: mechanic, rogue, bounty hunter.
Shade needs just one more big job in order to buy back the birthright he lost a decade earlier and get out of the business of bounty hunting for good. But meeting Tess Bailey throws a monkey wrench into his long-term plans when he agrees to help repair her damaged ship before he realizes that she's his next target. What's the bigger prize? The money he so desperately needs or Tess herself? Some decisions are far from easy…
Tess and Shade both have nerves of steel and never shy away from a challenge, which is why I think they would enjoy making this baklava recipe together. It's not for the faint of heart, but it's oh so worth it! And the baklava syrup calls for honey, a sweet and decadent food that plays a special role in Nightchaser.
This recipe has been used in my family for three generations and comes from the famous Nicholas Tselementes cookbook, Greek Cookery.
Enjoy! I'm sure Tess and Shade would!
Baklava
Ingredients:
4 sticks butter, melted
6 cups ground walnuts
1 tablespoon ground cinnamon
½ teaspoon ground clove
1 package phyllo
Make Walnut/Spice Mixture
Grind walnuts in a "Mouli" grinder or a food processor to make 6 cups. Place in large bowl; mix in cinnamon & clove. Set aside.
Preheat oven to 350 degrees. Melt 4 sticks butter. Butter a 9" x 13" glass baking dish.
Assembly:
Step 1: Place a sheet of phyllo in baking dish, draping sheets over the edges of the dish. Sprinkle with butter. Repeat till you have 4 layers of buttered phyllo on the bottom of dish.
Step 2: On top of 4th layer, sprinkle a thin layer of walnut/spice mix.
Step 3: Place another 2 layers of buttered phyllo on top of walnut/spice mix. Repeat layers of walnuts and 2 sheets of phyllo until all the walnut mixture is gone.
Finishing:
Fold the phyllo that is draped over the sides of the baking pan over the top of the walnut/spice mixture & butter edges. Cover with another 6 layers of phyllo, buttering each layer. Tuck edges of each sheet down the sides of the dish as if you were wrapping a package.
Butter the top layer & sprinkle with a little cold water to make a crispy crust. Cut top crust into squares or diamond shapes before baking, but do not cut all the way to the bottom.
Bake 45-60 minutes or until golden. Cool completely before adding syrup.
Syrup for Baklava
1½ cups water
1 cup sugar
2 cinnamon sticks
6 whole cloves
1½ cups honey
Combine above ingredients except for the honey & simmer for 25 minutes. Then add 1½ cups honey. Pour immediately over cooled baklava.
***
AMANDA HEGER, CRAZY CUPID LOVE
As a rule, Eliza doesn't cook when other people are around.
Scratch that.
Eliza doesn't even enter a kitchen when other people are around. Between her clumsy nature and overabundant Cupid powers, there's too much risk. All it takes is one dropped can of corn and boom: her cooking companion thinks they're in love with her. But when Jake Sanders—Eliza's childhood best friend and current crush—is around, she's willing to take the risk. All the risks, actually. Including preparing a snack for them to share while he helps her study for the Cupid licensing exam.
From the Recipe Files of Eliza Herman
The Dip
Ingredients:
2 Blocks of Cream Cheese
1 Can of Diced Tomatoes & Green Chilies (e.g. Ro*Tel)
Tortilla Chips for Dipping
Prep Time: 5 minutes + 1-hour refrigeration
Serves: Two Cupids Harboring Secret Crushes (or Multiple Humans)
Directions:
(1) Allow cream cheese to soften.
(2) Add cream cheese and can of tomatoes/chilies (including liquid) to mixing bowl.
(3) Combine using hand mixer.
(4) Refrigerate at least one hour.
(5) Dip chips and enjoy.
(6) Try not to fall in love with your best friend.
Danger Level: 4 – Caution Needed.
Potential causes of accidental enchantment include (a) use of hand mixer, (b) use of can opener, (c) dropped cans, and (d) sharp can lids.
***
KAIT BALLENGER, COWBOY WOLF TROUBLE
Cowboys by day, wolf shifters by night...
That's the premise of my new paranormal romance series, the Seven Range Shifters. It's the dark, sexy paranormal my readers love, but with a fun western twist! The hero of Cowboy Wolf Trouble, book 1 in the series and my newest release, is wolf shifter named Wes Calhoun—a bad-boy rancher with a dark past that keeps catching up with him. A leader of a former renegade pack, Wes has given up his violent ways, but his world is turned upside down when a run-in with his enemies leaves him caught in a human rancher's wolf trap, and he's left with no choice but defy the laws of his newfound pack and expose his true nature, or repeat the dark deeds of a past he's fought so hard to shake.
Human rancher Naomi Evans' only goal is to preserve the legacy of her father's ranch, but as the mountain of medical bills from before her father's passing are cutting into the ranch's tenuous profits and animals from her flock start turning up dead—and exsanguinated at that—she's in overhead. But when an encounter with Wes sweeps her into a supernatural world she's never seen before—a world on the verge of war— Naomi has no choice but to go along for the wild ride, because her, her ranch, and the cowboy wolf stealing her heart are smack dab in the middle of it.
Since both Naomi and Wes are cattle ranchers, it seemed natural to me that for Valentine's day, this ranching couple would share an Herb and Garlic Roasted Prime Rib. What cowboy wolf and his ranching leading lady wouldn't enjoy a seriously succulent slab of beef? Enjoy!
Herb and Roasted Garlic Prime Rib
1 4-5 lb bone-in rib roast
1 head of fresh garlic, whole
10 cloves of fresh garlic, sliced thin
1 tablespoon of fresh thyme
1 tablespoon of fresh chopped rosemary
1 tablespoon of sea salt
1 tablespoon of cracked black pepper
1 tablespoon of duck or bacon fat
2 cups of beef brother
2 cups of dry red wine, such as cabernet sauvignon
Directions:
Make shallow slices along all sides of the roast and stuff them with garlic slivers.
Place garlic head in aluminum foil, coat with some of the duck fat and tightly wrap it closed. Roast at 350 degrees for an hour. Squeeze roasted garlic into a bowl and reserve.
Mix herbs and seasonings with the roasted garlic and duck fat and lightly rub into the roast. Cover and let rest overnight
Preheat your oven to 450 degrees. Place roast fat-side-up directly on top oven rack. Pour wine and broth into a pan and place beneath the roast on the middle rack.
Roast at 450 degrees for 20 minutes. Reduce to 350 degrees and roast until the center reads 120 degrees for medium-rare. Let it rest for 20 minutes after removing from the oven.
Pour pan jous into a saucepan and skim off the fat. Reserve the fat or discard. It is wonderful to use with roasted potatoes Alternatively, reserve some jous for use in Yorkshire pudding, a perfect accompaniment to prime rib.
Thinly slice the roast and serve with the jous. Pair with a bold red such as an Argentine malbec.
***
BOOKS AND AUTHORS FEATURED IN THIS ARTICLE:
Heart of the Shifter #1
They're not the only ones on the prowl...but they're the most dangerous...
The United Shifter Force gives jaguar agent Howard Armstrong an impossible task—to protect fierce she-jaguar Valerie Chambers, when the last thing she wants is protecting. They're going international to take down a killer and he can guard Valerie all day long. But guard his heart? He doesn't stand a chance.
Romance Paranormal [Sourcebooks Casablanca, On Sale: February 26, 2019, Mass Market Paperback / e-Book, ISBN: 9781492677260 / eISBN: 9781492677277]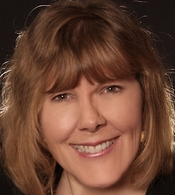 USA Today
bestselling author
Terry Spear
has written over two dozen paranormal romance novels and medieval Highland historical romances. In 2008
HEART OF THE WOLF
was named a
Publishers Weekly
Best Book of the Year. A retired officer of the U.S. Army Reserves, Terry also creates award-winning teddy bears that have found homes all over the world. She lives in Crawford, Texas.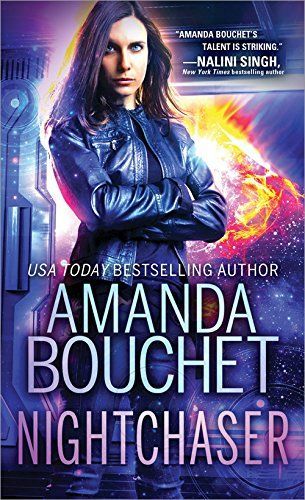 Captain Tess Bailey and her crew of Robin Hood-like thieves are desperate and on the run. Pursued by a vicious military general who wants them dead or alive, Tess has to decide if she can trust Shade Ganavan, a tall, dark and arrogant stranger with ambiguous motivations.
Shade Ganavan had oodles of arrogance, oodles of charm, and oodles of something that made me want to kick him in the nuts.
What Tess and Shade don't know about each other might get them killed...unless they can set aside their differences and learn to trust each other―while ignoring their off-the-charts chemistry.
Shade swallowed the bad taste in his mouth. Two hundred million. He could buy back his birthright and live like a king forever on that. Captain T. Bailey. Beautiful. Ballsy. And Brave. A wanted criminal. Indecision clawed at his chest. He knew where she was. The easiest nab and grab of his life was waiting for him. He could land two hundred million in his account. Double that if she still had the goods.
Science Fiction | Romance Science Fiction [Sourcebooks Casablanca, On Sale: January 8, 2019, Paperback / e-Book, ISBN: 9781492667131 / eISBN: 9781492667148]

Romance, space pirates, and intrigue abound!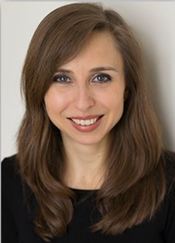 Amanda Bouchet grew up in New England where she spent much of her time tromping around in the woods and making up grand adventures in her head. It was inevitable that one day she would start writing them down. Drawing on her Greek heritage for the setting and on her love of all things daring and romantic for the rest, her debut trilogy, The Kingmaker Chronicles, took form. She writes what she loves to read: epic exploits, steamy romance, and characters that make you laugh and cry.
Her first novel, A Promise of Fire, won several Romance Writers of America chapter contests, including the Orange Rose Contest and the paranormal category of the prestigious Golden Pen.
A French master's graduate and former English teacher, Amanda lives in Paris, France. She met her husband while studying abroad, and the family now includes two bilingual children who will soon be correcting her French.
Let's Get Mythical #1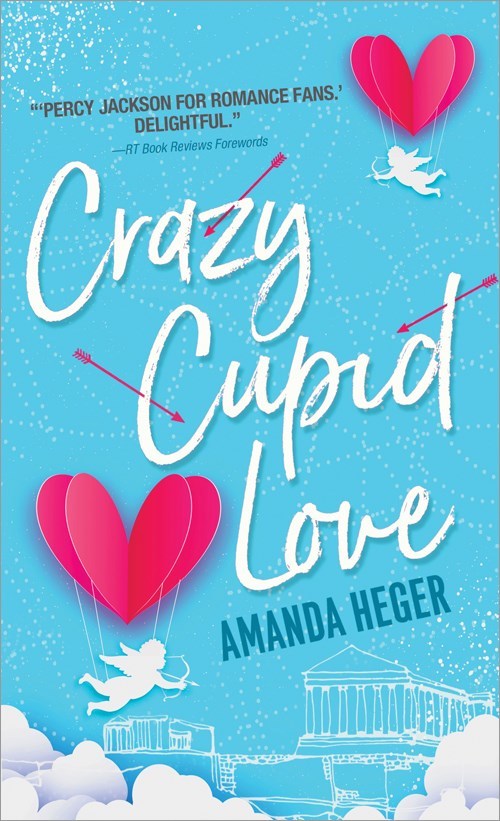 When a single arrow inspires romance, can you really trust happily ever after? In this magical rom-com, the descendants of Greek mythology must learn to live and love in a mundane world where Aphrodite's blessing can sure feel like a real pain in the quiver.
Eliza Herman (a.k.a. The World's Worst Cupid) has spent her entire life carefully avoiding her calling as a Descendant of Eros. After all, happily-ever-afters are nothing but a myth. But when a family crisis requires her to fill in at the local Cupid-for-hire shop, Eliza finds herself enchanting couples under the watchful eye of her assigned mentor, Jake Sanders…the one man she could never get out of her head.
Before long, Eliza is rethinking her stance on romance—until things start going terribly wrong with her enchantments. Now Eliza and Jake must fight to unravel a conspiracy that could destroy thousands of relationships, including their own…and spell the end of Love itself.
No pressure, right?
Romance Paranormal [Sourcebooks Casablanca, On Sale: January 29, 2019, Mass Market Paperback / e-Book, ISBN: 9781492672753 / eISBN: 9781492672760]

When fantasy meets reality can true love prevail?
Amanda Heger is a writer, attorney, and bookworm. She lives in the Midwest with three unruly rescue dogs and a husband who encourages her delusions of grandeur. She strongly believes Amy Poehler is her soul mate, and one of her life goals is to adopt a pig and name it Ron Swineson.
Seven Range Shifters #1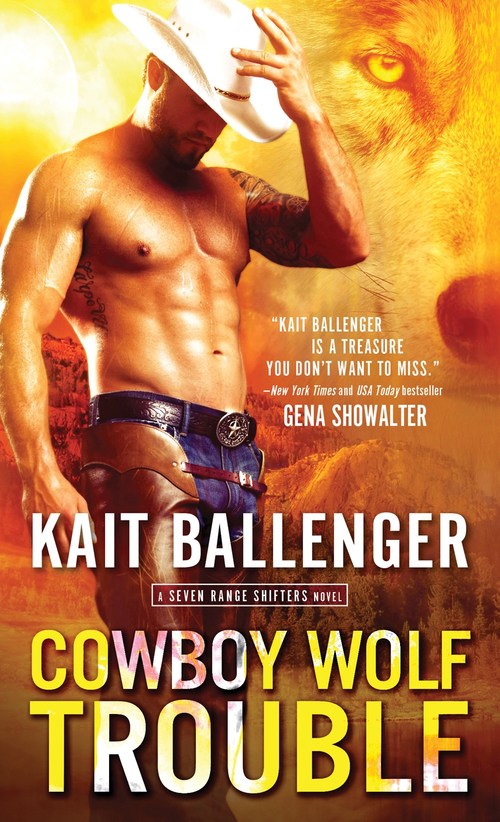 Seven shifter clans call the Montana mountains home. But a new evil will stop at nothing to tear their world apart.
For centuries, the shifters that roam Big Sky country have honored a pact to keep the peace. Even bad-boy rancher Wes Calhoun, former leader of a renegade pack, has given up his violent ways and sworn loyalty to the Grey Wolves. But his dark past keeps catching up with him...
Human rancher Naomi Evans cares only about saving the ranch that was her father's legacy. Until a clash with Wes opens up a whole new world—a supernatural world on the verge of war —and Naomi, her ranch, and the sexy cowboy wolf stealing her heart are smack dab in the middle of it.
Romance Paranormal | Romance Western [Sourcebooks Casablanca, On Sale: January 8, 2019, Mass Market Paperback / e-Book, ISBN: 9781492670766 / eISBN: 9781492670773]

Cinematic cowboy cool meets a hot and steamy paranormal romance for the win!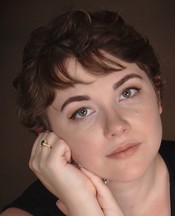 ROMANCE AUTHOR, WORLD TRAVELER, ENGLISH PROFESSOR, AND FORMER PROFESSIONAL bellydancer, Kait Ballenger hated reading when she was a child, because she was horrible at it. Then by chance she picked up the Harry Potter series at the age of eight, fell in love with reading, and never looked back. When she realized she could tell her own stories, the deal was sealed.
A first-generation college student, she earned her B.A in English from Stetson University, followed by an M.F.A in Writing from Spalding University. After stints working as a real vampire (aka a phlebotomist), a bingo caller, and a professional bellydancer, Kait finally decided that her eight-year-old self knew best: Kait's meant to be a writer...though the jury is still out on being the next J.K Rowling.
When Kait's not preoccupied with writing captivating paranormal romance, page-turning suspense or love scenes that make even seasoned romance readers blush, she can usually be found spending time with her family or with her nose buried in a good book. She loves to travel, especially abroad, and experience new places.
She lives in Florida with her husband and two young sons. And yes, she can still bellydance with the best of them...
2 comments posted.