Welcome back to the Fresh Fiction Valentine's Day Recipe Roundup! Every day this week, some of our favorite authors will be on the blog chatting about their new books, their main characters, and a recipe for a meal or treat those characters would enjoy this festive week. Today we have the three historical romance authors of the novella anthology, LOVE BY THE LETTERS! Enjoy, and come back tomorrow for more fun!
Missed our previous roundup posts? Check them out here!
A IS FOR AMOROUS by Grace Burrowes
Ada Beauvais is a spinster in training and an amateur scientist. Her interests range from compost heaps to botany to corrective lenses. The last thing she would volunteer to do is swill tea while politely asking people to donate to a failing orphanage. Lord John Waverly, headmaster of that orphanage, is no better at soliciting funds than Ada is, and he's too busy managing forty lively children to keep as close an eye on the ledgers as he ought. Lord John's family despairs of him, and wonders why he can't take up a country parsonage like all the normal younger sons do.
They are a little bit of a crooked pot finding a crooked lid, and I loved writing their story. Ada is promised a country estate of her own if she can help John raise a certain sum for his orphanage, so she and John go on a round of social calls that has them fairly awash in gunpowder and China black. That prompted me to suggest a recipe for a different sort of tea altogether:
Russian Tea
1 cup white sugar or less, to taste
2 cups instant orange breakfast drink
1/2 cup iced tea mix powder (I use the sweetened kind)
1 pkg unsweetened lemonade mix
1 tablespoon ground cinnamon
1 teaspoon ground allspice
1/2 teaspoon ground cloves
Blend all ingredients, and use a tablespoon or so per eight ounces of hot water to mix up your steaming cup of wonderfulness. You can garnish with slices of oranges and lemons, a cinnamon stick, or a few whole cloves, or just slurp it up plain for a terrific cold-weather pick-me-up.
***
B is for Beautiful Secrets by Vanessa Riley
August Sedgewick is the opposite of Mary-Anne Nettles, in every way. She deals in extravagances. He's frugal. She's a loner. He's a doting family man. She creates fantasy gowns for those in delicate conditions. He deals in penny-pinching realities. Yet together, they bring out the best in each other. Perhaps, they'll find a love that is beautiful, one that shouldn't be a secret.
Poor August is forever catching a cold, or at least he believes he is. Mary-Anne's determined to keep the dear man warm and cheered with a Hot Cinnamon Toddy. Think sweet and tart. This wonderful beverage when brewed correctly has the power to heal or at least make you tingle with the sweet shivers of good health.
Hot Cinnamon Toddy
The Ingredients
3 tablespoon honey
2 tablespoons freshly squeezed lemon juice
2 cup boiling-hot water
2 Harney and Son Hot Cinnamon Spice Tea cachets
Or 2 English Breakfast Tea bags plus a cinnamon stick and four cloves)
4 tablespoons bourbon or brandy (Optional)
The Steps
Steep the Hot Cinnamon Tea (or the English Breakfast Tea, cinnamon, and cloves) in the boiling water for three to five minutes. You don't want to steep longer than that this or the tea may taste bitter. Black teas release tannins if left in water too long. Mary-Anne wants August's toddy to taste delicious, not like medicine. This drink should bring instant comfort. You want that too, so watch your brew time.
Remove the tea (and strain off the cinnamon stick and cloves). Next stir in the honey, lemon juice, and the bourbon. When everything is dissolved pour your mixture into cups, his and hers mugs. For an iced tea version, dispense into chilled glasses half filled with ice. Enjoy.
***
C is for Charlie's Angel by Kelly Bowen
Henry Blackmore and Maeve Murray are more alike than they might care to admit, at least at the start. Both are passionate, ambitious, and make no excuses for fighting for what they believe in. Unfortunately, at the beginning of this tale, their ambitions and passions put them completely at odds with each other. Henry has defied his ducal family, ignored expectations, and overcome tragedy to chase his dreams of becoming a renowned architect. Maeve Murray had defied society, ignored expectations, and overcome a miserable set of circumstances to chase her dreams of becoming a respected steward.
Luckily, they discover that together as a team bound by true love, they can accomplish anything.
This story features a rather troublesome boar named Hamlet, which terrorizes the housekeeper in an attempt to steal a basket of apples out of the kitchen. Quite likely, those apples would have been used by Maeve and Henry to brew a hot apple cider on a crisp evening.
Here is my favourite recipe, though I warn you, this is not a five-minute creation. It takes a little love and time, but of course, is worth it in the end!
Hot Apple Cider
Ingredients:
12 sliced apples (your choice of variety, though I like a tart Granny Smith)
2 oranges, peeled and sliced
1 lemon, peeled & sliced
3-4 cinnamon sticks
2-3 teaspoons of whole cloves
1-2 teaspoons of vanilla (optional, but I love the flavour)
Brown sugar or honey to taste to add sweetness
Instructions:
Add apples, oranges, lemon, cinnamon and cloves to a slow cooker
Fill the slow cooker with water (about 3/4 full)
Cover and simmer for at least 4 hours on low (or you can let it simmer overnight)
Use a potato masher to mash ingredients.
Simmer for another hour
Strain mixture. (You can use the strained mashed apple mixture to make applesauce if you are so inclined…)
Stir in vanilla (if you like)
Add sugar/honey to taste. Really sweet cider will take about ¾-1 cup of sugar.
Serve it hot and enjoy!
***
BOOKS AND AUTHORS FEATURED IN THIS ARTICLE: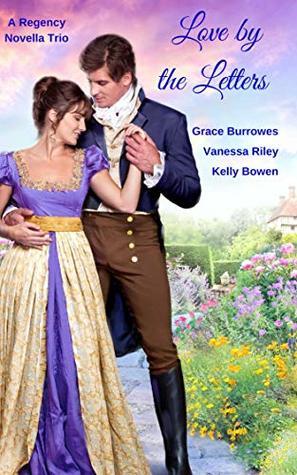 Watch out what you wish for... For three couples, a letter promising an anonymous gift of wealth offers worldly success and dreams come true, provided each pair can learn not only to work together, but also to see differences as strengths.
A is for Amorous by Grace Burrowes Adalicia Beauvais has no use for children, and even less use for most men. Plato wasn't a bad sort, and Euclid was bright enough, but the modern variety of male holds no appeal for her. To earn ownership of a lovely country estate with a delightfully well stocked library, Ada must raise funds for an orphanage full of noisy, malodorous urchins.
As if that isn't challenging enough, her only ally in this endeavor, is the headmaster, Lord John, who loves children, referees cricket matches, and plucks Ada's very, very last nerve, even though she knows his devotion to the children is genuine, as is the orphanage's need for funds. Opposites don't always attract, but in this case, they must work together for thirty days, or neither Ada's nor John's dreams will ever come true.
B is for Beautiful Secrets by Vanessa Riley Desperate to win proper dowries for his younger sisters, August Sedgewick has thirty days to sell his treasured art, make amends with his estranged brother, Lord Haverthon, and endure the prickly company of the business-minded Miss Nettles. The dedicated dressmaker is the toughest part of the deal for she's more adroit at lecturing him on the habits of trade than succumbing to his charms. Yet, the sparkle of joy radiating in her spectacles as August distracts her with leisurely picnics and long rides in the park, teaches him more than he bargained for.
Modiste for those with secrets--pregnant brides-to-be, aging courtesans desperate to keep their patron's attention, Mary-Anne Nettles would love the opportunity to have her talent out of the shadows and as she creates the bridal gown for the event of the season, the Earl of Haverthon's wedding. To win that chance, the demure woman must spend time with the earl's flamboyant brother helping him set up a business in trade. Yet, Mr. Sedgewick proves a difficult student, teaching Mary-Anne about fun and drawing her deeper into the unseen turmoil of Ton. Can two very different souls rise above secrets to find a forever love for all the world to see?
C is for The Chapel of Love by Kelly Bowen Henry Blackmore has always been a black sheep. He's defied his ducal family, ignored expectations, and overcome tragedy to chase his own dreams of becoming a renowned architect. The only task standing between his fierce ambition and everything he's ever wanted is the restoration of his family's crumbling country manor. But first, he has to do something about Heaton Hall's impossible steward.
Heaton Hall was essentially abandoned when Maeve Murray became steward after the death of her father. When Henry arrives with his pockets full of cash, Maeve is delighted - until she realizes that the money is not to help the struggling tenants but to restore the frivolous ballroom. Nonetheless, Maeve and Henry, they need each other, and working together might just restore more than a crumbling manor - it could restore two broken hearts!
Romance Historical [Grace Burrowes Publishing, On Sale: February 19, 2019, e-Book, / ]
***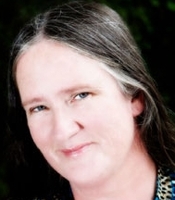 Sweet, Spicy, Substantial Regency Romances...
Grace Burrowes started writing romance novels as an antidote to empty nest, and soon found that penning happily ever afters is an antidote to all of life's little challenges. She has published more than fifty Regency, contemporary, and Victorian love stories, including Publishers Weekly, Library Journal, Kirkus, and Apple Book Store books of the year. She spent more than 25 years representing children in foster care court, and lives in western Maryland.
Vanessa Riley writes Regency and Historical Romances of dazzling multi-culture communities with powerful persons of color. Vanessa writes for historical romance readers who admire and acquire books that showcase women who find joy in sweeping kisses and strong sisterhoods. Even in the darkness, she promises to give you laughs and to show you how light always prevails and how love always, always wins.
Vanessa juggles mothering a teen, cooking for her military-man husband, and speaking at women's and STEM events. She's known for her sweeping romances and humorous delivery of poignant truths. You can catch her writing from the comfort of her southern porch with a cup of Earl Grey tea.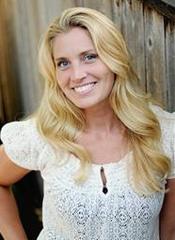 Kelly Bowen
grew up in Manitoba, Canada. She worked her way through her teenage years as a back country trail guide and ranch hand and spent a year working on a cattle station in Australia. She attended the University of Manitoba and earned a Master of Science degree in veterinary physiology and endocrinology.
But it was Kelly's infatuation with history and a weakness for a good love story that led her down the path of historical romance. When she is not writing, she seizes every opportunity to explore ruins and battlefields. Currently, Kelly lives in Winnipeg with her husband and two boys, all of whom are wonderfully patient with the writing process. Except, that is, when they need a goalie for street hockey.
No comments posted.