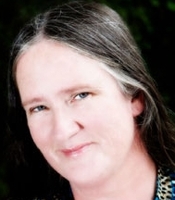 Blogging at Fresh Fiction
Grace Burrowes | Beating the Holiday Blues
October 7, 2014
So much about the Christmas holidays is wonderful. We get together with friends and family we might not see at any other time of year Read More...
Grace Burrowes | Highland Hospitality
September 3, 2014
Anybody who reads Scottish history will come across mention of the Massacre at Glencoe, an incident involving the English government of William of Orange and Read More...
Grace Burrowes | My Anti-Heroine
August 13, 2014
St. Clair was attempting a confession or a condemnation of himself; Milly wasn't sure which, but she did know she wanted to Read More...
Grace Burrowes | To Say 'I Do', Or Not To Say 'I Do' — That Is The Proposal Question
July 17, 2014
One of the dynamics we're told characterized Regency society was that the young ladies desperately hoped for a handsome swain to be smitten with Read More...
Grace Burrowes | Who Can Top Mr. Darcy?
February 6, 2014
I've written English heroes of Georgian, Regency, Victorian and (in my work in progress), contemporary extraction, and I love every one of them. When Read More...
Grace Burrowes | How being a lawyer is like writing romance… well, sorta .
August 15, 2013
When I attend a romance writer's conferences, I'm likely to hear that yet another author—often one whose books I very much enjoy Read More...
Grace Burrowes | The Importance of Being Unproductive
April 4, 2013
One of the questions an author hears most is, "Where do you get your ideas?" and for a book about a hero who has very Read More...
Grace Burrowes | Why I Had to Write Horse Romance
February 7, 2013
I am a horse girl. Those similarly afflicted know that for every birthday, Christmas, Easter, and visit from the tooth fairy, all I ever wanted Read More...
Grace Burrowes | Ten things I didn't know about the Victorian Era
December 6, 2012
THE BRIDEGROOM WORE PLAID is my first venture into Victorian romances, and writing Read More...
Grace Burrows | Why I Love Writing Christmas Romances...
October 26, 2012
I'm hard at work on my third Christmas romance (out next Fall), a story, like Read More...
Grace Burrowes | Love, Honor and Torture
May 3, 2012
As romance authors, we're often told to "Torture the hero!" Make him a deeply conflicted, wounded (irresistibly attractive) fellow, and spend the next 376 Read More...
Grace Burrowes | What My Characters Taught Me
November 2, 2011
It's axiomatic that protagonists in romantic fiction are going to have to face their worst fears. They'll be forced by fate (or the Read More...
Grace Burrowes | If I Could to Trade Places with My Characters...
June 2, 2011
The temptation to trade places with my heroine is great and the reason obvious: when the candles have been doused and the book closed, Emmie Read More...
Grace Burrowes | Nightmares into Fairy Tales
December 16, 2010
As a kid, I shared a bedroom with three siblings. The other three wanted the hall light turned off at night, I wanted it kept Read More...
"Life is tough," Grace says, "if you can't have a happily ever after of your own right now, you should at least be able to find one in a book. I hope my readers enjoy reading my books as much as I do writing them." Grace lives in rural Maryland with several dogs, cats and horses, and many imaginary lords and ladies. She loves to hear from her readers and can be reached through her website. Her next books, The Virtuoso and Lady Sophie's Christmas Wish, will be published in November and October 2011, respectively.