"Romance, space pirates, and intrigue abound!"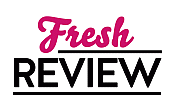 Reviewed by Make Kay
Posted December 20, 2018

Science Fiction | Romance Science Fiction
NIGHTCHASER is the glorious first book in†The Endeavor†series, a space opera and sci-fi romance rolled together by one of my favorite authors, Amanda Bouchet. Bouchet's first series,†The Kingmaker Chronicles,†is a not-to-be-missed fantasy romance. Now Bouchet turns her gaze to space, with a high stakes rebellion against an evil ruler and his stifling empire.
Tess is a mouthy space pirate who captains a piece of junk ship with a motley crew of misfits by her side. These pirates run blockades to bring desperately needed vaccines to the sector where Tess grew up. Tess is an incredibly engaging character. She's socially awkward, inadvertently funny, and doesn't appear to have met a challenge that she doesn't recklessly try to best. I adore Tess!
Tess has a number of explosive secrets, though. When Tess meets Slade, who is masquerading as a parts dealer and ship repairer, those secrets start dribbling out. But the stalwart, brawny hero Slade is hiding dangerous secrets of his own. I really enjoy the ambiguity that Slade brings to the story. When Tess and Slade find themselves fleeing the might of the galactic military together, Tess must decide if she can put aside her mistrust in order to rely on Slade's powerful skills and work as a team to save an imperiled orphanage.
Fraught with lots of nail-biting tension, NIGHTCHASER is a roller coaster of intrigue and space battles, chemistry and betrayal. Bouchet keeps the reader on tenterhooks, with superb world-building and plenty of emotion. I love what she's done with this new space frontier. Bouchet's NIGHTCHASER is a marvelous sci-fi romance with fantastic intrigue and fun, tricksy characters.
SUMMARY
Captain Tess Bailey and her crew of Robin Hood-like thieves are desperate and on the run. Pursued by a vicious military general who wants them dead or alive, Tess has to decide if she can trust Shade Ganavan, a tall, dark and arrogant stranger with ambiguous motivations.
Shade Ganavan had oodles of arrogance, oodles of charm, and oodles of something that made me want to kick him in the nuts.
What Tess and Shade don't know about each other might get them killed...unless they can set aside their differences and learn to trust each other―while ignoring their off-the-charts chemistry.
Shade swallowed the bad taste in his mouth. Two hundred million. He could buy back his birthright and live like a king forever on that. Captain T. Bailey. Beautiful. Ballsy. And Brave. A wanted criminal. Indecision clawed at his chest. He knew where she was. The easiest nab and grab of his life was waiting for him. He could land two hundred million in his account. Double that if she still had the goods.
---
What do you think about this review?
Comments
No comments posted.

Registered users may leave comments.
Log in or register now!