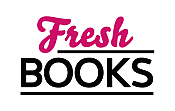 Books to enjoy in May! Let your reading blosson!
Reviews
1 - 20 of 310 ( prev | next )
Heiress in Red Silk
by Madeline Hunter
"Light romance and mystery combine to entertain"
Posted April 27, 2021


Offering number two in the Duke's Heiress series, HEIRESS IN RED SILK brings us another couple brought together by a deceased duke's mysterious bequest. There's an overarching mystery throughout this series of Read more...



Wicked All Night
by Jeaniene Frost
"Kickass demigoddess and her vampire lover team up to defeat escaped demons"
Posted April 27, 2021


WICKED ALL NIGHT is the third installation in the
Night Rebel
urban fantasy/paranormal series by the wonderful Jeaniene Frost. The Night Rebel series is linked to Frost's several other vampire series, all in the
Night Huntress Read more...



Make Kay
Make works in Florida, and would love to have more time to get through her massive TBR pile! A lifelong avid reader, Make loves to read book blogs and hear from authors when she is not working or reading.
Features & Posts
2 comments posted.

Re: The MacGregor's Lady (12:44pm February 11, 2014):

Oh yes, I LOVE Scottish accents! That's why Sean Coonery is so beloved,
I think. nd Ewan McGregor totally does it for me too

Re: Everlasting Enchantment (9:26am December 11, 2013):

I'd want a cat shapeshifter, something sleek and sexy. Maybe a panther?