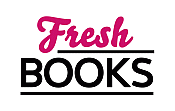 May Blossoms (books) for reading!
Reviews
1 - 20 of 339 ( prev | next )
Dark Class
by Michelle Diener
"Kidnapped Earthling and Grih captain battle against Tecran rogues"
Posted May 6, 2022


Michelle Diener's DARK CLASS is book 5 in the Class 5 sci fi series. This is a science fiction novel with romantic elements Read more...



All the Duke I Need
by Caroline Linden
"Family scandal keeps an heiress and an estate manager's love imperiled"
Posted April 23, 2022


Caroline Linden brings us the third full novel, ALL THE DUKE I NEED, in her Desperately Seeking Duke series, which also has two novellas. The Duchess of Carlyle is desperately seeking an heir to backstop her invalid son who Read more...



Never a Duke
by Grace Burrowes
"Delightful love story and a mystery entwined in this charming regency romance"
Posted April 21, 2022


NEVER A DUKE is the seventh in Grace Burrowes' regency romance series Rogues to Riches. Burrowes books are gentle romances with older and Read more...



When Blood Lies
by C.S. Harris
"Lush historical setting and tightly complex mystery are a delight!"
Posted April 2, 2022


Author C.S. Harris brings us another marvelous historical mystery in book #17 of the Sebastian St. Cyr series, WHEN BLOOD LIES. This Napoleonic era series is an absolute delight, with a wealth of historical details and many real Read more...



A Perilous Perspective
by Anna Lee Huber
"Murders stalk a Highlands estate"
Posted April 2, 2022


I can't believe we are up to book 10 in the Lady Darby mysteries by historical mystery author Anna Lee Huber! A PERILOUS PERSPECTIVE and the others in this series straddle, to me, the line between historical Read more...



Crowbones
by Anne Bishop
"Humans pitted against Others in a remote barricaded village"
Posted March 4, 2022


Oh glorious day- CROWBONES from the marvelous Anne Bishop is hitting the shelves! This is the eighth book in The Others series and book three Read more...



All My Rage
by Sabaa Tahir
"Profoundly moving saga of love, loss, and hope"
Posted February 19, 2022


The standalone ALL MY RAGE by New York Times bestseller Sabaa Tahir leaps up and screams its message to the skies. This is a profound and moving book that I found hard to read Read more...



Abandoned in Death
by J.D. Robb
"Gritty homicide cop tracks a murderous "Mommy" kidnapper"
Posted February 8, 2022


Lieutenant Eve Dallas continues to prove she's the best homicide detective around in ABANDONED IN DEATH, in the NY Times bestseller J.D. Robb (aka Nora Roberts) series In Death. This is book number 54 in Read more...



Hunt the Stars
by Jessie Mihalik
"Twisty action in new sci fi romance series"
Posted February 8, 2022


You guys,
Jessie Mihalik
has done it again- bringing us a knock-out sci-fi romance in
HUNT THE STARS
. Mihalik's last series was the
Read more...
Fire of the Frost
by Darynda Jones, Jeffe Kennedy, Amanda Bouchet, Grace Draven
"Winter fantasy romance tales delight"
Posted February 8, 2022


FIRE OF THE FROST is a holiday anthology with a Frost theme - great fun as the temperatures where I live plummet. This is a charming collection of winter fantasy romances from some of my favorite authors. I greedily gobbled this Read more...



The Threadbare Queen
by Michelle Diener
"A magic-wielding queen and warlord fight for their new kingdom"
Posted January 6, 2022


A newly crowned queen is surreptitiously taken captive as her consort leads his forces off to battle invaders in THE THREADBARE QUEEN. This is book number two in the Rising Wave series by fantasy author Michelle Diener Read more...



The Scoundrel's Daughter
by Anne Gracie
"Regency blackmail leads to love for two couples"
Posted December 3, 2021


Anne Gracie brings us a new series, The Brides of Bellaire Gardens. THE SCOUNDREL'S DAUGHTER is likely to be a hit with fans of Georgette Heyer. Set in the Regency era, Gracie gives us two unlikely couples who ultimately find love despite societal Read more...



Someone Perfect
by Mary Balogh
"Delightful mystery and romance wrapped up in a Regency bow"
Posted December 2, 2021


SOMEONE PERFECT is indeed a near-perfect offering from Regency Romance powerhouse Mary Balogh. This is the ninth book in the Westcott series, which has run out of Westcotts Read more...



Archangel's Light
by Nalini Singh
"Previously inseparable best angelic friends finally heal and reconcile"
Posted October 24, 2021


ARCHANGEL's LIGHT is Guild Hunter book fourteen in the indomitable Nalini's Singh's beloved PNR series that features a kickass heroine Elena, her Archangel lover Raphael, and their cadre of angels and vampires. This series is Read more...



Dark Rise
by C.S. Pacat
"Rag-tag bands strives to defeat ancient evil threatening humanity"
Posted October 7, 2021


First in a mind-blowing new series, fantastic author C.S. Pacat leaps forward with DARK RISE. C.S Pacat has been a favorite author of mine since the outstanding Captive PrinceRead more...



The Vanished Days
by Susanna Kearsley
"Evocative tale of honor, hope, and love in the time of rebellion"
Posted October 2, 2021


Susanna Kearsley is drop-everything-to-read author for me, and THE VANISHED DAYS is no exception. Part of Kearsley's Scottish series, this is described as a prequel to The Winter Read more...



Forgotten in Death
by J.D. Robb
"Sassy homicide detective brings new and old killers to deserved justice"
Posted September 1, 2021


It's always a delight to dive back into the world of New York homicide detective Eve Dallas, and author J.D. Robb brings us book fifty-three in the In Death series. Robb keeps the series fresh by things such as varying how hard Read more...



Murder Most Fair
by Anna Lee Huber
"Murdered German maid is a knotty mystery in the post war English countryside"
Posted September 1, 2021


Wartime spy turned sleuth Verity Kent continues to captivate in MURDER MOST FAIR, book 5 in Anna Lee Huber's fantastic historical mystery series Verity Kent Mysteries. This delightful Read more...



Bombshell
by Sarah MacLean
"Aristocratic girl gang member metes out justice and saves her man"
Posted August 31, 2021


BOMBSHELL is the glittering opener for the new Hell's Belles series by Sarah Maclean. This is a Victorian historical romance inspired by a real life girl gang in late 1800s England. Y'all, I am here for this girl gang! A Read more...



Devil in Disguise
by Lisa Kleypas
"Widowed businesswoman and rugged Scots distiller find passion and danger"
Posted July 28, 2021


DEVIL IN DISGUISE is book seven in The Ravenels series by New York Times bestseller Lisa Kleypas. It brings together characters from the Victorian Ravenels novels and the Regency Wallflowers series, which is a pretty Read more...



Make Kay
Make works in Florida, and would love to have more time to get through her massive TBR pile! A lifelong avid reader, Make loves to read book blogs and hear from authors when she is not working or reading.
Features & Posts
2 comments posted.

Re: The MacGregor's Lady (12:44pm February 11, 2014):

Oh yes, I LOVE Scottish accents! That's why Sean Coonery is so beloved,
I think. nd Ewan McGregor totally does it for me too

Re: Everlasting Enchantment (9:26am December 11, 2013):

I'd want a cat shapeshifter, something sleek and sexy. Maybe a panther?