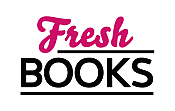 Giving thanks for reading in November
Lauren Willig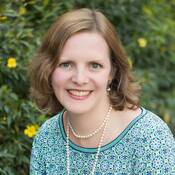 Photo Credit: Sigrid Estrada

Blogging at Fresh Fiction
Lauren Willig | The Origins of the Pink Carnation
August 6, 2013
Lauren Willig, the New York Times bestselling author of the Read More...
Lauren Willig | History As It Should Be...or, Once Upon A Time...
October 12, 2010
Once upon a time, in a Cambridge far, far away, there was a cranky grad student.  I realize that this isn't necessarily a defining Read More...
Lauren Willig | Driving by Misdirection, or Oh, the Places You'll Go!
February 5, 2009
Most things in my life happen when I'm trying to do something else. I don't even mean the big things, like planning to Read More...
A native of New York City, Lauren Willig has been writing romances ever since she got her hands on her first romance novel at the age of six. Three years later, she sent her first novel off to a publishing house—all three hundred hand-written pages. They sent it back. Undaunted, Lauren has continued to generate large piles of paper and walk in front of taxis while thinking about plot ideas.
After thirteen years at an all girls school (explains the romance novels, doesn't it?), Lauren set off for Yale and co-education, where she read lots of Shakespeare, wrote sonnet sequences when she was supposed to be doing her science requirement, and lived in a Gothic fortress complete with leaded windows and gargoyles. After college, she decided she really hadn't had enough school yet, and headed off to that crimson place in Cambridge, Massachusetts for a degree in English history. Like her modern heroine, she spent a year doing dissertation research in London, tramping back and forth between the British Library and the Public Records Office, reading lots of British chick lit, and eating far too many Sainsbury's frozen dinners.
By a strange quirk of fate, Lauren signed her first book contract during her first month of law school. She finished writing "Pink Carnation" during her 1L year, scribbled "Black Tulip" her 2L year, and struggled through "Emerald Ring" as a weary and jaded 3L. After three years of taking useful and practical classes like "Law in Ancient Athens" and "The Globalization of the Modern Legal Consciousness", Lauren received her J.D. magna cum laude from Harvard Law School. For a year and a half, she practiced as a litigation associate at a large New York law firm. But having attained the lofty heights of second year associate, she decided that book deadlines and doc review didn't mix and departed the law for a new adventure in full time writerdom.
Interviews for Lauren Willig
Lauren Willig, author of the Pink Carnation Series, on Saying Goodbye and New Starts
The Lure of the Moonflower
August 5, 2015
Log In to see more information about Lauren Willig
Log in or register now!
Series
Pink Carnation
Books:
The Summer Country, June 2020
Paperback / e-Book (reprint)
All the Ways We Said Goodbye, January 2020
Hardcover / e-Book
The Summer Country, June 2019
Hardcover / e-Book
The English Wife, March 2019
Trade Size / e-Book (reprint)
The Glass Ocean, September 2018
Hardcover / e-Book
The English Wife, January 2018
Hardcover / e-Book
The Other Daughter, July 2016
Paperback / e-Book (reprint)
The Forgotten Room, January 2016
Hardcover / e-Book
The Lure of the Moonflower, August 2015
Pink Carnation #12
Paperback / e-Book
The Other Daughter, August 2015
Hardcover / e-Book
That Summer, May 2015
Paperback / e-Book
That Summer, June 2014
Hardcover / e-Book
The Ashford Affair, April 2014
Paperback / e-Book
The Passion Of The Purple Plumeria, August 2013
Pink Carnation #10
Paperback / e-Book
The Ashford Affair, April 2013
Hardcover / e-Book
The Garden Intrigue, January 2013
Pink Carnation #9
Paperback / e-Book (reprint)
The Garden Intrigue, February 2012
Pink Carnation #9
Hardcover / e-Book
The Orchid Affair, January 2012
Paperback / e-Book
The Mischief Of The Mistletoe, November 2011
Trade Size / e-Book
Jane Austen Made Me Do It, October 2011
Trade Size / e-Book
The Orchid Affair, January 2011
Pink Carnation #8
Hardcover / e-Book
The Betrayal Of The Blood Lily, January 2011
Pink Carnation #6
Paperback
The Mischief of Mistletoe, November 2010

Hardcover / e-Book
The Secret History Of The Pink Carnation, October 2010
Paperback (reprint)
The Temptation Of The Night Jasmine, January 2010
Pink Carnation #5
Paperback (reprint)
The Betrayal Of The Blood Lily, January 2010
Pink Carnation #6
Hardcover / e-Book
The Temptation Of The Night Jasmine, February 2009
Pink Carnation #5
Hardcover / e-Book
The Seduction Of The Crimson Rose, January 2009
Paperback (reprint)
The Seduction of the Crimson Rose, February 2008
Pink Carnation #4
Hardcover / e-Book
The Deception of the Emerald Ring, November 2006
Pink Carnation series #3
Hardcover / e-Book
The Masque of the Black Tulip, November 2006
The Pink Carnation #2
Paperback / e-Book
The Secret History of the Pink Carnation, February 2005
The Pink Carnation #1
Hardcover