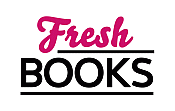 Spring for these books in March
Lauren Willig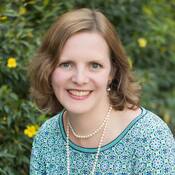 Photo Credit: Sigrid Estrada

Blogging at Fresh Fiction
Lauren Willig | Author-Reader Match: TWO WARS AND A WEDDING
March 21, 2023
Instead of trying to find your perfect match in a dating app, we bring you the "Author-Reader Match" where we introduce Read More...
Lauren Willig | The Origins of the Pink Carnation
August 6, 2013
Lauren Willig, the New York Times bestselling author of the Read More...
Lauren Willig | History As It Should Be...or, Once Upon A Time...
October 12, 2010
Once upon a time, in a Cambridge far, far away, there was a cranky grad student.  I realize that this isn't necessarily a defining Read More...
Lauren Willig | Driving by Misdirection, or Oh, the Places You'll Go!
February 5, 2009
Most things in my life happen when I'm trying to do something else. I don't even mean the big things, like planning to Read More...
Lauren Willig is a New York Times bestselling author of historical fiction. Her books have been translated into over a dozen languages, awarded the RITA, Booksellers Best, and Golden Leaf awards, and chosen for the American Library Association's annual list of the best genre fiction. After graduating from Yale University, she embarked on a PhD in History at Harvard before leaving academia to acquire a JD at Harvard Law while authoring her "Pink Carnation" series of Napoleonic-set novels. She lives in New York City, where she now writes full time.
Interviews for Lauren Willig
Lauren Willig, author of the Pink Carnation Series, on Saying Goodbye and New Starts
The Lure of the Moonflower
August 5, 2015
Log In to see more information about Lauren Willig
Log in or register now!
Series
Pink Carnation
Books:
Two Wars and a Wedding, April 2023
Hardcover / e-Book / audiobook
The Lost Summers of Newport, May 2022
Hardcover / e-Book
Band of Sisters, March 2022
Paperback / e-Book
Band of Sisters, March 2021
Hardcover / e-Book
The Summer Country, June 2020
Paperback / e-Book (reprint)
All the Ways We Said Goodbye, January 2020
Hardcover / e-Book
The Summer Country, June 2019
Hardcover / e-Book
The English Wife, March 2019
Trade Size / e-Book (reprint)
The Glass Ocean, September 2018
Hardcover / e-Book
The English Wife, January 2018
Hardcover / e-Book
The Other Daughter, July 2016
Paperback / e-Book (reprint)
The Forgotten Room, January 2016
Hardcover / e-Book
The Lure of the Moonflower, August 2015
Pink Carnation #12
Paperback / e-Book
The Other Daughter, August 2015
Hardcover / e-Book
That Summer, May 2015
Paperback / e-Book
That Summer, June 2014
Hardcover / e-Book
The Ashford Affair, April 2014
Paperback / e-Book
The Passion Of The Purple Plumeria, August 2013
Pink Carnation #10
Paperback / e-Book
The Ashford Affair, April 2013
Hardcover / e-Book
The Garden Intrigue, January 2013
Pink Carnation #9
Paperback / e-Book (reprint)
The Garden Intrigue, February 2012
Pink Carnation #9
Hardcover / e-Book
The Orchid Affair, January 2012
Paperback / e-Book
The Mischief Of The Mistletoe, November 2011
Trade Size / e-Book
Jane Austen Made Me Do It, October 2011
Trade Size / e-Book
The Orchid Affair, January 2011
Pink Carnation #8
Hardcover / e-Book
The Betrayal Of The Blood Lily, January 2011
Pink Carnation #6
Paperback
The Mischief of Mistletoe, November 2010

Hardcover / e-Book
The Secret History Of The Pink Carnation, October 2010
Paperback (reprint)
The Temptation Of The Night Jasmine, January 2010
Pink Carnation #5
Paperback (reprint)
The Betrayal Of The Blood Lily, January 2010
Pink Carnation #6
Hardcover / e-Book
The Temptation Of The Night Jasmine, February 2009
Pink Carnation #5
Hardcover / e-Book
The Seduction Of The Crimson Rose, January 2009
Paperback (reprint)
The Seduction of the Crimson Rose, February 2008
Pink Carnation #4
Hardcover / e-Book
The Deception of the Emerald Ring, November 2006
Pink Carnation series #3
Hardcover / e-Book
The Masque of the Black Tulip, November 2006
The Pink Carnation #2
Paperback / e-Book
The Secret History of the Pink Carnation, February 2005
The Pink Carnation #1
Hardcover