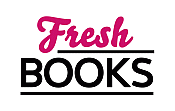 Fall into September books you'll love
"Old-school lady assassins must survive targeting by their former agency"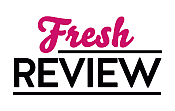 Reviewed by Make Kay
Posted August 22, 2022

KILLERS OF A CERTAIN AGE is a standalone mystery thriller from the indomitable Deanna Raybourn, whose writing I adore. She has written the Lady Julia Grey historical mystery series, which is an absolute joy, and is currently providing us with the fabulous Veronica Speedwell historical mystery series that features an intrepid and freewheeling lepidopterist-cum-sleuth. Raybourn excels at strong female protagonists, and KILLERS OF A CERTAIN AGE brings us a marvelous quartet of strong and capable women served up with feminist pizzazz.
There are two interwoven timelines throughout the book. We see Billie, Mary Alice, Helen, and Natalie twenty years ago as they are recruited and trained by a showy extra-governmental agency called The Museum. Initially started by disgruntled US and British agents, who were annoyed that Nazis were allowed to escape justice after WWII, The Museum now fields teams of assassins who take out perpetrators of evil around the globe. Our four ladies become the first female team for the Museum, and it's oddly charming to watch as they become proficient in their deadly skills. The challenges they face in their training and missions forge them into staunch friends despite their many differences.
The second timeline is now, with our assassins in their sixties and ready for retirement. The Museum sends them on a luxury cruise as a thank you to kick off their retirement. The ladies discover, however, that their former employer has marked them for extermination. They must defeat their former colleagues, now out to kill them, while they discover just why they've been targeted. The many deft touches about middle age are truly delightful and bring whimsy and levity to this spy caper.
Fast paced and full of action, Raybourn nonetheless manages to draw the reader's eye to how women are discounted throughout their lives, even more so as they age. It's so pleasing to see women be the successful killers, and for them to exhibit panache and competence while doing the killing. KILLERS OF A CERTAIN AGE is tremendous fun- with dry wit, social commentary, and spy hijinks galore.
SUMMARY
Billie, Mary Alice, Helen, and Natalie have worked for the Museum, an elite network of assassins, for forty years. Now their talents are considered old-school and no one appreciates what they have to offer in an age that relies more on technology than people skills.

When the foursome is sent on an all-expenses paid vacation to mark their retirement, they are targeted by one of their own. Only the Board, the top-level members of the Museum, can order the termination of field agents, and the women realize they've been marked for death.

Now to get out alive they have to turn against their own organization, relying on experience and each other to get the job done, knowing that working together is the secret to their survival. They're about to teach the Board what it really means to be a woman—and a killer—of a certain age.
---
What do you think about this review?
Comments
No comments posted.

Registered users may leave comments.
Log in or register now!