Author and Reader Dating Match with Giveaway!
Meet Debbie Herbert!

February 5, 2018
Writes: Romantic suspense and Paranormal romance, with her latest release, APPALACHIAN PREY, published by Harlequin Intrigue, and on shelves now.
About:
Experienced romance author seeks readers for suspenseful, southern novel which features a woman from the wrong side of the tracks (a moonshiner's daughter) whose heart is broken by rejection, and the hardworking hero with ambitions to run for sheriff in their Appalachian community, while burdened with caring for his mentally ill mother. Readers sought who enjoy delving into family secrets that hold life or death consequences.
What I'm looking for in my ideal reader match:
Their idea of the perfect date is watching a thriller movie at home on NetFlix, while enjoying slices of pepperoni pizza downed with iced tea. Foot massages on the couch a welcome bonus.
Dreams of heart-stopping danger and star-crossed lovers
Falls easily in love with men in uniform
Likes suspenseful stories that are strong on romance
Doesn't mind reading about the unique culture of the Appalachian Mountains.
Enjoys an exciting, emotional roller coast ride in the plot
Wants their heroes to be strong protectors
Prefers emotional themes centered on love and family
Thinks a visit to the Smoky Mountains is an ideal get-away
Loves romantic comedy movies as well as action-packed suspense flicks.
What to expect if we're compatible:
Frequent books and novellas
Frequent giveaways via her newsletter and Facebook, including a free story for everyone who signs up for the newsletter!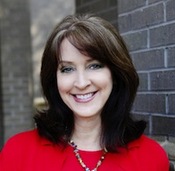 Debbie Herbert, A USA Today best-selling author and a 2017 RITA® Finalist, writes suspense and paranormal romance novels. She is traditionally published through Harlequin, as well as Indie published. Married and living in Alabama, she roots for the Crimson Tide football team (Roll Tide!). Debbie enjoys crystals, recumbent bicycling, and jet skiing with her husband. She has two grown sons and the oldest has autism. Characters with autism frequently land in her works, even when she doesn't plan on it!
Visit her at www.debbieherbert.com and sign up for a FREE story. You can view all her Amazon books She can also be found on Facebook
GIVEAWAY
Tell us if you think she's a match for you or not (sad face) but either way you'll be entered to win one of five signed copies of APPALACHIAN PREY. Two additional winners will receive a signed paperback copy of the next book in her series, APPALACHIAN ABDUCTION (http://amzn.to/2E0jXCX).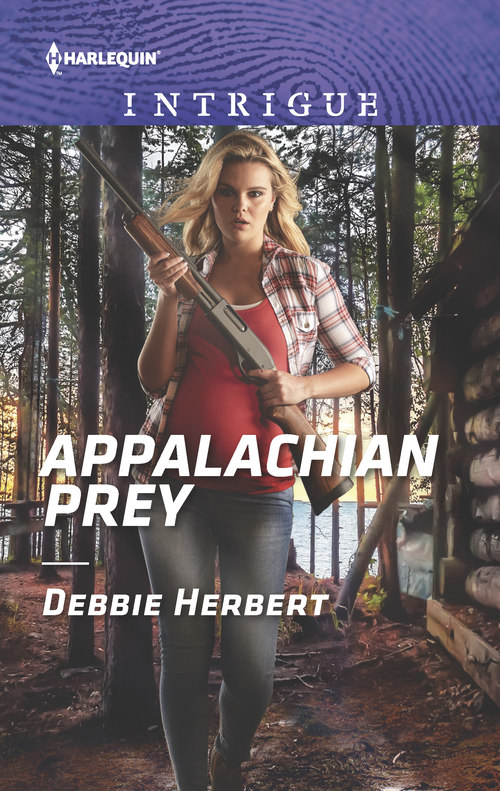 Star-crossed lovers on Lavender Mountain…Danger awaits them both.
After her father's murder, pregnant Lilah Tedder dreads facing deputy Harlan Sampson, her child's secret father, who left her heartbroken. Though she still wants him, Lilah knows his professional ambition won't let him associate with a moonshiner's daughter. But when a killer targets Lilah, Harlan becomes more than her protector. Now they must uncover old family secrets or pay the ultimate price.
Be sure to read the next book in the series, APPALACHIAN ABDUCTION, coming in March. (Don't worry, all her books can be read as stand-alones!)
Romance Suspense [Harlequin Intrigue, On Sale: February 1, 2018, Paperback / e-Book, ISBN: 9781488033186 / eISBN: 9781488033186]
Are you compatible? Tell us why (or why not) and you'll be entered to win a signed copy of APPALACHIAN PREY or APPALACHIAN ABDUCTION! SEVEN winners in all!
Comments
13 comments posted.
Re: Author and Reader Dating Match with Giveaway!

Wow. We are definitely compatible. I'm lucky enough to have the perfect man/husband in my life ... but that doesn't mean I can't still LOVE reading books and more books about other romances.
(Nancy Reynolds 12:11pm February 6)
Hoo boy! Right up my alley! We match! Thanks for the
opportunity.
(Kathleen Bylsma 3:40pm February 6)
Yes, we are compatible! Sounds like a great book!
(Karen Markuson 5:08pm February 6)
Although very different, we are campatable. Married 44 years.
(Nancy Luebke 8:30pm February 8)
We match on a lot of things like Pizza and Tea. And I do so
love a man in uniform and books that make me feel. Thank
you for sharing your list. Happy Valentines
(Jeannie Platt 1:36pm February 9)
yes I am a match!
(Vicki Wurgler 11:46am February 10)
Yes we're a match.
(Racquelle Robinson 3:12pm February 11)
Wow! This sounds like a awesome book. Yes, we would be compatable.
(Lois Imel 6:36pm February 11)
She is definitely a match for me!!!
(Shirley Younger 8:04pm February 11)
Yes, we are compatible!
(Julie McDonough 8:07pm February 11)
We're a match except the idea of visiting any mountains
terrifies me.
(Carrie Edmunds 4:22am February 12)
Yes, that's me! We're compatible.
(Nancy Marcho 8:50am February 12)
Definitely, we are compatible. Thank you for the giveaway. Appalachian Prey sounds like my type of book.
(Anna Speed 12:18pm February 12)
Registered users may leave comments.
Log in or register now!