Sharon Hamilton | Code Talkers, Enigma Machines, and SEAL'S CODE

June 17, 2015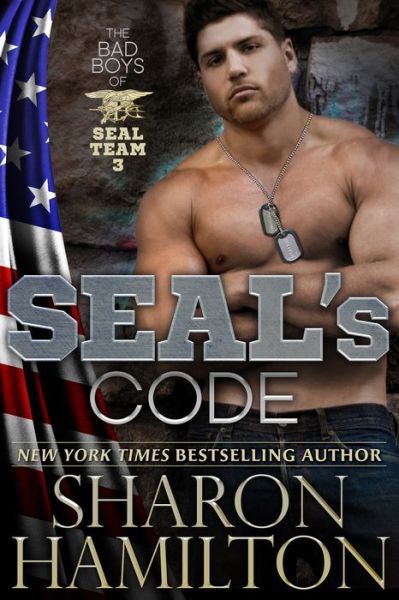 AVAILABLE
Bad Boys of SEAL Team 3 #3

July 2015
On Sale: June 30, 2015
300 pages
ISBN: 0151645760
EAN: 2940151645768
Kindle: B00WYKH05C
e-Book
Add to Wish List

Also by Sharon Hamilton:
SEALed At The Altar, May 2018
New Years SEAL Dream, February 2018
Big Band of Bachelors Bundle, December 2017
Bachelor SEAL, December 2017

My trips to Tucson, Phoenix and Scottsdale in March, April and May of this year brought a treasure trove of research I was able to use in fleshing out some of the Native American traditions in SEAL'S CODE, my new book coming 6/30/15.
Among the many original manuscripts I was able to read, were some hand- written notes by code talkers and their families. As you probably know, the Navajo, or Dine as they refer to themselves as, were used by Marines in WWII to come up with a code, or language, that could be used to radio messages from the front lines to command centers, for wars fought in the Pacific. It is said that without the use of this code, we might not have won the war. There is no disagreement, however, that many U.S. lives were saved.
On the European front, our forces were trying desperately to discover the secrets of the Enigma machine which generated code the Germans used, and which was successfully cracked by the U.S. But the Navajo code the code talkers created, was never cracked. Unlike the very intricate Enigma machine "Each cryptograph had two arms, two legs, an M-1 rifle and a helmet."
Toward the end of WWII the Allied Forces began using Navajo Code in the European theater, it had become so reliable and indispensible.
News of the code talkers was kept top secret until 1962, when it was finally released to the general public. These men who fought, many of them dying, since they were targeted by enemy fire, and occasionally mistaken for Japanese and shot by friendly fire, finally received the medals and some of the recognition they justly deserved in early 1990's with a visit to the White House. Some of the original code talkers had passed away. Some declined the invitation. All of them were heroes. The last of the original 29 passed away in 2014.
GIVEAWAY
Do you enjoy learning about details from history, or the military, even in your romance novels? Or do the details help place you there in the world the author creates for the story? Leave a comment below to win a ebook from any of my backlist titles. Three winners, open internationally!
Sharon's NYT and USA Today bestselling novels are almost-erotic Navy SEAL stories of the SEAL Brotherhood. Her characters follow a spicy road to redemption through passion and true love. This series continues with books 8, SEAL's Promise, releasing in November 2014. All of her SEAL Brotherhood Series are available in audio book. She has maintained an Amazon top 100 author status in Romantic Suspense for since the end of 2012.
Her Golden Vampires of Tuscany are not like any vamps you've read before, since they don't have to go to ground, and can walk around in the full light of the sun. Honeymoon Bite, Book 1 of the Golden Vampires of Tuscany Series, has earned the Amazon designation of #1 Gothic Romance. It and Book 2 in the series, Mortal Bite are both available on audio as well.
Her Guardian Angels struggle with the human charges they are sent to save, often escaping their vanilla world of Heaven for the brief human one. You won't find any of these beings in any Sunday school class.
Sharon lives in Sonoma County, California, with her husband and two Dobermans. A lifelong organic gardener, when she's not writing, she's getting verra verra dirty in the mud, or wandering Farmer's Markets looking for new Heirloom varieties of vegetables and flowers.
Website | Facebook | Twitter | Goodreads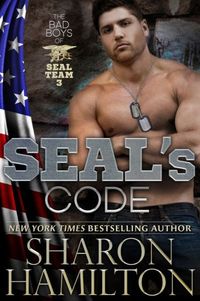 Danny Begay has tried to drive out the voices of his ancestors for most of his young life, but the life springing from his Navajo roots will not die. Summoned back to visit his dying grandfather, one of the original Navajo Code Talkers. Ashamed he has disappointed his hero grandfather he buries himself one more time in the arms of a stranger before he goes back to his home in Northern California.
Luci Tohe teaches at the reservation school, safeguarding the health of her ailing mother and little sister's future, at the temporary expense of her own. She doesn't expect the young Dine warrior she meets to be anything but a distraction from her loneliness. She knows she will dream about their hot encounter for years.
Danny cleans his life up, joins the Navy and becomes a SEAL, where he becomes the man he knew he was destined to become. Between deployments, he goes back visit the girl he cannot get out of his mind. The reservation has become a dangerous place for Luci's family and soon Danny is embroiled in not only saving Luci, but her whole family as well.
Comments
17 comments posted.
Re: Sharon Hamilton | Code Talkers, Enigma Machines, and SEAL'S CODE

I have always enjoyed history, so having some history included in a fictional book adds depth to the story. I just don't want the historical facts to overshadow the plot and characterization.
(Cheryl Castings 11:37am June 17, 2015)
I do enjoy learning little tidbits about history and or facts about the Military... but for me it is the overall journey the characters take to find happiness that I focus on mostly in romances.
(Colleen Conklin 2:42pm June 17, 2015)
Love me some stories about Seal's adventures and action.
Always looking for new authors books for my library.
(Sharon Rabner 7:03pm June 17, 2015)
Love historicals and understanding the military more from the novels I read. Setting is in the details. Because I've travel extensively, I want accuracy in my books to make it more realistic. But, truthfully, a good plot, pacing, believable characters, a quirky or interesting secondary character, and a good romance add to a good book. Thanks for letting me discover you.
(Bj Maxwell 7:20pm June 17, 2015)
Sure.
(Marissa Yip-Young 5:54am June 18, 2015)
I love military books. I am new to your books.
(Hillary Kaltenbach 7:59am June 18, 2015)
Yes, I enjoy learning about history and the background of the characters as it makes them more realistic.
(Linda Harrison 8:38am June 18, 2015)
I LOVE historical-based books because I get to learn at the same time I am caught up in a new and original story. And a lot of times I check the facts to make sure that what's been incorporated into the "novel" is actually true. It's such a fun and painless way to learn. Your book sounds great.
(Nancy Reynolds 10:02am June 18, 2015)
One of the reasons I found romance was because of my love of reading about people in history...I
learned a lot about history along the way! I love learning and it would be a delight to learn
about code talking in military, especially because my Dad was in Military Code School in WWII!
(Lenna Hendershott 12:35pm June 18, 2015)
Happy Thursday
(Emily Stemp 2:23pm June 18, 2015)
I like learning about history.
(Laura Gullickson 7:04am June 20, 2015)
Yes I enjoy a little history, just like I enjoy researching for my
5 family trees. It's not always nice info that you find but it
gives insight to the lives they lived.
(Nancy Luebke 12:41pm June 20, 2015)
I like learning details from history in my romance, because many times it's
important to know in order to understand the backstory of the characters.
(Becky R 1:18pm June 20, 2015)
I enjoy learning interesting historical facts. In an
historical romance they help to define the characters.
(Irene Menge 7:28pm June 20, 2015)
I love to learn true historical facts, especially about the Navajo Code Talkers, as I
worked for the Indian Health Service in clinics on the reservation, where both
Western & traditional medicine were used in healing.It was fascinating.
(Sheila Veikune 10:23pm June 20, 2015)
I love history in my reading books. It makes sense because I majored in history at college. It also makes the story more believable.
(Melinda Marks 10:34pm June 20, 2015)
i seen movie about the talker and when my dad and then the other went to war and came home and talk about them i used to worlk the school paper and we sued to do sotry unusual and then get credit i love the cover the book
(Desiree Reilly 11:07pm June 20, 2015)
Registered users may leave comments.
Log in or register now!