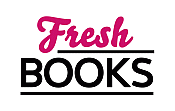 Your August adventures in reading
Sharon Hamilton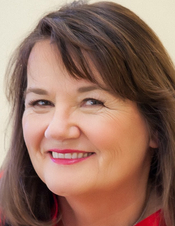 Blogging at Fresh Fiction
Band of Bachelors: Alex is here!
June 14, 2016
I had so much fun with Alex and Sydney in BAND OF BACHELORS: ALEX, which Read More...
Sharon Hamilton | A Gift That Keeps On Giving...
January 14, 2016
My newest novella, FREDO'S SECRET, was a Christmas present to my readers. One comment Read More...
Sharon Hamilton | Going Country with NASHVILLE SEAL
December 22, 2015
Nashville SEAL is a new addition to my SEAL Brotherhood Series. This novella was part of Read More...
Sharon Hamilton | Celebrate the Release of BAND OF BACHELORS: LUCAS
October 21, 2015
BAND OF BACHELORS: LUCAS, is my new series in my NYT Read More...
Sharon Hamilton | Marrying a Special Force Guy
August 24, 2015
Navy SEALs are highly trained to work in groups with precision, to plan and develop strategies, and to use their environment to adapt to the Read More...
Sharon Hamilton | Writing In Another Author's World
July 15, 2015
Kindle Worlds is a relatively new phenomenon. Authors create "worlds" from their popular series, and then invite other authors, by creating new characters to interact Read More...
Sharon Hamilton | Code Talkers, Enigma Machines, and SEAL'S CODE
June 17, 2015
My trips to Tucson, Phoenix and Scottsdale in March, April and May of this year brought a treasure trove of research I was able to Read More...
Sharon Hamilton | Under the Radar
May 20, 2015
Much has been written about Navy SEALs, especially since 9-11, when terrorism on U.S. soil became prominent. In my newest book, Read More...
Sharon Hamilton | The SEAL Brotherhood Series Gets a New Look!
March 22, 2015
I always got great compliments on my SEAL Brotherhood covers. When Read More...
Sharon Hamilton is a NYT and USAToday bestselling author most known for her SEAL Brotherhood series. Her Golden Vampires of Tuscany are not like any vamps you've read before, since they don't have to go to ground and can walk around in the full light of the sun. Sharon's Guardian Angels struggle with the human charges they are sent to save, often escaping their vanilla world of Heaven for the brief human one. You won't find any of these beings in any Sunday school class. All of Sharon's books are available on eBooks (most formats), print and Audible. A lifelong organic gardener, Sharon lives with her husband in the Wine Country of Northern California, where most of her stories take place. When she's not writing, she's getting verra verra dirty in the mud or wandering Farmer's Markets looking for new Heirloom varieties of vegetables and flowers.
Log In to see more information about Sharon Hamilton
Log in or register now!
Series
SEAL Brotherhood | The Bad Boys of SEAL Team 3 | Band of Bachelors | True Blue SEAL | Nashville SEALs | Fall From Grace | Sleeper SEALs | Bone Frog Brotherhood | Sunset SEALs | Golden Vampires of Tuscany
Books:
Redemption, August 2020
The Guardians #4
e-Book
Second Chance SEAL, March 2020
Sunset SEALs #2
e-Book
SEALed At Sunset, February 2020
Sunset SEALs #1
e-Book
Midnight Bite, January 2020
Golden Vampires of Tuscany #4
e-Book
SEALed Protection, October 2019
Bone Frog Brotherhood #5
e-Book
SEAL's Rescue, June 2019
Bone Frog Brotherhood #4
e-Book
SEALed Forever, April 2019
Bone Frog Brotherhood #3
e-Book
SEALed At The Altar, May 2018
Bone Frog Brotherhood #2
e-Book
New Years SEAL Dream, February 2018
Bone Frog Brotherhood
e-Book
Bachelor SEAL, December 2017
Sleeper SEAL #5
e-Book
Big Band of Bachelors Bundle, December 2017
e-Book
Band of Bachelors: Jake2, July 2017
Band of Bachelors
e-Book
The Trident Legacy: Collection #1, April 2017
e-Book
Band of Bachelors: Jake, April 2017
Band of Bachelors #3
e-Book
Gideon: Heavenly Fall, January 2017
Fall From Grace #1
e-Book
Fredo's Dream, November 2016
SEAL Brotherhood
e-Book
Nashville SEAL: Jameson, August 2016
Nashville SEALs #2
e-Book
Band Of Bachelors: Alex, June 2016
Band of Bachelors #2
e-Book
True Blue Seals: Zak, March 2016
True Blue SEALS #1
e-Book
Fredo's Secret, January 2016
SEAL Brotherhood Novella
e-Book
Nashville SEAL, December 2015
Nashville SEALs #1
e-Book
Ultimate SEAL Collection Book 2: SEAL Brotherhood (UItimate SEAL Collection), November 2015
e-Book
Band of Bachelors: Lucas, October 2015
SEAL Brotherhood: Band of Bachelors #1
e-Book
SEAL's Code, July 2015
Bad Boys of SEAL Team 3 #3
e-Book
Hearts in Danger, June 2015
e-Book
SEAL My Home, April 2015
Bad Boys of SEAL Team 3 #2
Paperback / e-Book
SEAL's Promise, November 2014
Bad Boys of SEAL Team 3 #1
Paperback / e-Book
SEAL's Goal, August 2014
Game of Love
e-Book
SEAL Of My Heart, July 2014
SEAL Brotherhood Series #7
Paperback / e-Book
SEAL My Destiny, June 2014
SEAL Brotherhood Series #6
Paperback / e-Book
Cruisin' For A SEAL, March 2014
SEAL Brotherhood Series #5
Paperback / e-Book
SEAL the Deal, December 2013
SEAL Brotherhood Series #4
Paperback / e-Book
SEAL Under Covers, August 2013
SEAL Brotherhood Series #3
Paperback / e-Book
Fallen SEAL Legacy, January 2013
SEAL Brotherhood Series #2
Paperback / e-Book
Accidental SEAL, November 2012
SEAL Brotherhood Series #1
Paperback / e-Book

Videos