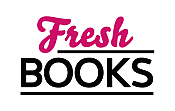 New Year, New Books!
Julia Justiss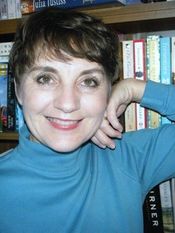 Contests
Win A SCANDALOUS PROPOSAL from Julia Justiss

Blogging at Fresh Fiction
Julie Justiss | History ReFreshed: For Richer or Poorer
December 19, 2018
With Christmas nearly upon us, thoughts turn to gifts, gift- giving and what a "gift" truly means.  What could be a greater blessing than realizing Read More...
Julia Justiss | History ReFreshed: The Supporting Role
November 30, 2018
As we head into the holiday season, most of us anticipate sharing time with friends and family: those people who love us, assist us and Read More...
Julia Justiss | Your First Crush
September 8, 2016
That sudden fascination…the nervousness of being around him but yet the compulsion to seek out his company… Can anyone forget their first crush, finally Read More...
Julia Justiss | IN THE BEGINNING…
May 3, 2016
Where does an author come up with her stories? Sometimes from watching a movie or reading a book or news article that piques her interest Read More...
Julia Justiss | The Eternal Appeal Of The Rake
February 9, 2011
It doesn't take much research to prove that the "bad boy" is one of the most popular hero types in romance fiction.  For the Read More...
Julia Justiss | It's All About The Passion
August 4, 2010
What is it that draws readers to romance fiction, keeps them coming back to favorite books and authors again and again, year after year? Whether Read More...
After twelve years as a vagabond Navy wife, an adventure that took her from Virginia Beach, VA, to Monterrey, CA, to Tunis, Tunisia to Oslo, Norway and back, Julia Justiss followed her husband to his family's East Texas homeland. On a hill above a pond with a view of pasture land, they built an English Georgian-style home. Sitting at her desk there, if she ignores the summer heat, she can almost imagine herself in Jane Austen's Regency England.
In between teaching high school French and making jaunts to visit her three children (a Seabee in Gulfport, MS, a clothing buyer in Houston and a mechanical engineer in Austin, TX) she pursues her first love—writing historical fiction.
Series
Regency Silk & Scandal | Hadley's Hellions | Ransleigh Rogues | Whiskey River Christmas | Sisters of Scandal | Wellingfords
Books:
A Most Unsuitable Match, October 2018
Sisters of Scandal #1
Mass Market Paperback
Forbidden Pleasures, June 2018
The Regency Season
Paperback
A Texas Christmas Past, November 2017
Whiskey River Christmas
e-Book
Secret Lessons with the Rake, September 2017
Hadley's Hellions
e-Book
Convenient Proposal to the Lady, March 2017
Hadley's Hellions #3
Paperback
Stolen Encounters with the Duchess, September 2016
Hadley's Hellions #2
Paperback
Historical Duo, August 2016
Paperback
Scandal with the Rancher, May 2016
Whiskey River
e-Book
Forbidden Nights With The Viscount, April 2016
Hadley's Hellions #1
Paperback
The Rake to Reveal Her, May 2015
Ransleigh Rogues #4
Paperback
The Rake to Rescue Her, March 2015
Ransleigh Rogues #3
Paperback
The Rake to Redeem Her, March 2013
Ransleigh Rogues #2
Mass Market Paperback
The Rake to Ruin Her, February 2013
Ransleigh Rogues #1
Mass Market Paperback
Regency Secrets, March 2011
Paperback (reprint)
Society's Most Disreputable Gentleman, February 2011
Paperback
The Smuggler And The Society Bride, August 2010
Silk & Scandal #3
Mass Market Paperback
From Waif To Gentleman's Wife, October 2009
Mass Market Paperback
One Candlelit Christmas, November 2008
Mass Market Paperback
A Most Unconventional Match, July 2008
Wellingfords #3
Paperback
Rogue's Lady, November 2007
Paperback
The Untamed Heiress, November 2006
Paperback
The Courtesan, December 2005
Paperback
Christmas Keepsakes:, October 2005
Paperback
Dishonourable Desires, July 2005
Paperback (reprint)
Forbidden Stranger, June 2003
Paperback (reprint)
The Wedding Gamble, November 2002
Wellingfords #1
Paperback (reprint)
My Lady's Pleasure, June 2002
Paperback
The Proper Wife, April 2002
Wellingfords #2
Paperback (reprint)
My Lady's Trust, January 2002
Paperback
A Scandalous Proposal, October 2000
Paperback

Articles by Julia Justiss
Julie Justiss | History ReFreshed: For Richer or Poorer
A Most Unsuitable Match
December 19, 2018
France, Fashion, And Fortitude
A Most Unsuitable Match
September 24, 2018
To The Manor Born
A Most Unsuitable Match
April 13, 2018
Wily Women
A Most Unsuitable Match
March 2, 2018
Art and Passion
A Most Unsuitable Match
October 16, 2017
War And Remembrance
A Most Unsuitable Match
August 17, 2017
Enterprising Women
A Most Unsuitable Match
June 21, 2017
Lives Of The Rich And Famous
A Most Unsuitable Match
May 1, 2017
The Imperial View
A Most Unsuitable Match
April 7, 2017
IN THE BLEAK MIDWINTER—Alienor of Aquitaine
A Most Unsuitable Match
February 10, 2017