Like many, I've posted ironic images on my Facebook pages comparing the 2020 Year of COVID to many things--a hula hoop made of barbed wire, a pinata that's actually a hornet's nest, a time clock that sent us in March from Standard Time not to Daylight Savings Time, but into the Twilight Zone. So perhaps more than in "normal" times, we can identify with protagonists who are attempting to reconstruct their lives in the aftermath of unprecedented upheaval. And aside from a world-wide pandemic, nothing uproots people and disturbs lives like war.
We begin with a novel by three of the most talented writers penning historical fiction today, Beatriz Williams, Lauren Willig, and Karen White. The trio collaborated to create ALL THE WAYS WE SAID GOODBYE, using an iconic Parisian hotel as a locus for their stories. Aurelie de Courcelles is devastated when, at the outbreak of World War I, her home is taken over as a German headquarters. The dilemma is made more difficult when she discovers the commander's aide de camp is the handsome young man who charmed her during her debut season in Paris. Despite their opposing loyalties, friendship deepens into love…until betrayal drives Aurelie back to her estranged mother in Paris. In 1942 Paris, Marguerite Villon lives in Paris with her daughter and husband, a Nazi collaborator. But urged on by the free-spirited American grandmother who raised her, Marguerite is drawn into helping her grandmother's Resistance efforts, acting as a courier for a forger who creates false identity papers. Her increasingly dangerous efforts will draw her into a web of secrets that will change her life in ways she could never have imagined. After the death of her husband Kit in 1964, Babs Langford is approached by American lawyer Drew Bowdoin to help him in his search for a mysterious Resistance fighter known as "La Fleur," a name that resonated with mystery throughout her marriage. The trail leads them back to Paris, the Ritz, and unexpected discoveries that redefine the past and change their future.
Individuals trying to rebuild lives after the carnage of World War II feature in our next two novels. In THE HUNTRESS by Kate Quinn, Russian "Night Witch" pilot Nina Markova is trapped behind enemy lines--and needs all her cunning to escape a Nazi assassin known as "The Huntress." After the war, she's recruited by British War correspondent-turned-Nazi hunter Ian Graham to help him find the one criminal who has eluded him--the agent who tried to murder her, The Huntress. Meanwhile, in postwar Boston, seventeen-year-old Jordan McBride is initially happy when her long-widowed father brings home a fiancée. But something about the German war widow disturbs her. Driven to delve into the woman's past, Jordan uncovers mysteries and secrets that may unravel the lives of all those she holds dear.
Another novel that delves us into the aftermath of war and displacement is THE WOMEN IN THE CASTLE by Jessica Shattuck. After the German defeat in World War II, Marianne von Lingenfels returns to the ruins of her husband's ancestral castle determined to fulfill the promise she made to her husband, a resister executed after the failed July 1944 plot to kill Hitler, to find and protect the widows of her husband's brave conspirators. After rescuing her best friend Benita's six-year-old son from a Nazi reeducation home, Marianne goes to extricate his mother from Red Army-occupied Berlin. She then tracks down Ania and her sons in a refugee camp. She brings the group back to the castle, sure their shared pain and common causes will bind them into a family of survivors. But the choices, passions, and secrets of these women who have lived through war are never simple or straightforward, creating strains that threaten to unravel Marianne's efforts. All three women are forced to face their pasts—and master the repercussions of what they have all done to survive.
The war may be cold but the displacement is no less real in WHEN WE LEFT CUBA by Chanel Cleeton. Sugar heiress Beatriz Perez lost everything in the Cuban Revolution—her home, her family, her country. Fired by the desire for revenge, she is recruited by the CIA to infiltrate Castro's inner circle. But the disputes among the Cuban American exiles and her forbidden affair with a powerful man threaten her survival in the dangerous, shadowy world of espionage into which she's been drawn. To safeguard her beloved island and the man who holds her heart, Beatriz must walk a perilous tightrope between the loyalties of the past and the realities of the future.
Ready to escape the turmoil of our contemporary world and immerse yourself in the lives of women finding solutions to the turmoil in their own? Grab yourself a small corner of calm from the storm and start reading!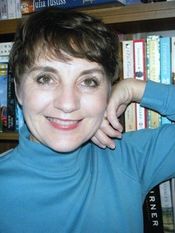 Real, intense, passionate historical romance
After twelve years as a vagabond Navy wife, an adventure that took her from Virginia Beach, VA, to Monterrey, CA, to Tunis, Tunisia to Oslo, Norway and back, Julia Justiss followed her husband to his family's East Texas homeland. On a hill above a pond with a view of pasture land, they built an English Georgian-style home. Sitting at her desk there, if she ignores the summer heat, she can almost imagine herself in Jane Austen's Regency England.
In between teaching high school French and making jaunts to visit her three children (a Seabee in Gulfport, MS, a clothing buyer in Houston and a mechanical engineer in Austin, TX) she pursues her first love—writing historical fiction.
--
ABOUT JULIA'S LATEST BOOK: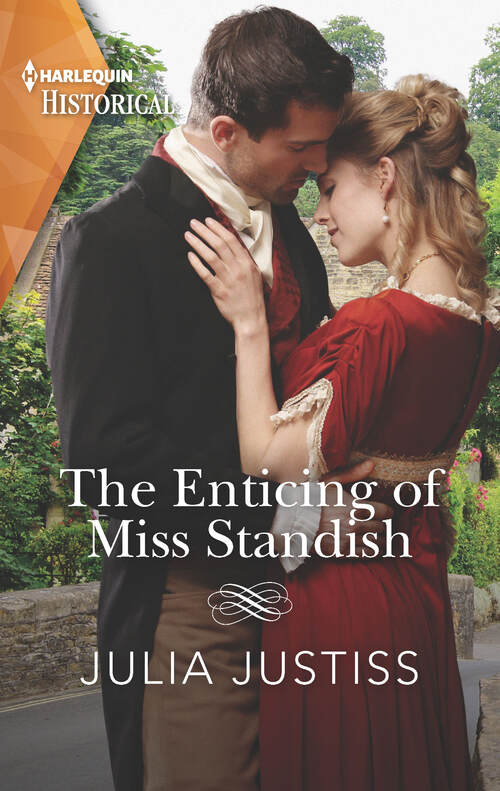 A meeting of minds…
But a most unsuitable match!
When lady's companion Sara Standish meets Cameron Fitzallen, he has his jacket off and he's mending mill machinery. He is manly, capable—though it's most improper for him to set her heart aflutter! He is a mill owner—trade—after all. They share the same aim to help impoverished children, but in the eyes of the ton, she must not mix with him. That doesn't stop her craving his company, or his touch…
Romance Historical [Harlequin Historical Romance, On Sale: August 1, 2020, Paperback / e-Book, ISBN: 9781335505651 / eISBN: 9781488065859]
No comments posted.