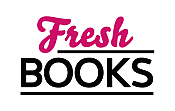 April showers are here, settle with a great read!
Karen White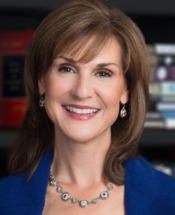 Blogging at Fresh Fiction
Karen White | Exclusive Excerpt: LAST NIGHT IN LONDON
April 7, 2021
PROLOGUE London March 1941 The cool, clear night shuddered, then moaned as the fluctuating drone of hundreds of Read More...
Karen White | Do-Overs
January 21, 2013
When I was a child and playing board games with my family, or running a race outside in the front yard with my best friend Read More...
Karen White | Let's Hear it for the Nerds
November 12, 2010
I admit it. I'm a closet nerd. I love video games and electronic gadgets. I even own an iPad. When I'm at home Read More...
Karen White | Filing The Well
May 18, 2010
Right now I'm visiting my parents at their home in Nashville, Tennessee. I'm on my way to the Southern Kentucky Book Festival and Read More...
Karen White | Blending Women's Fiction with the Paranormal—Is there such a thing?
November 5, 2008
I'm known for writing 'grit lit'—Southern women's fiction. My books are recognized not only by their Southern setting and characters, but also Read More...
Karen White | Southern Women's Fiction: It's More Than Just An Accent!
May 23, 2008
When people ask me what I write, I tell them that I write 'Southern women's fiction'. To clarify, I usually follow that with the Read More...
With more than 1.8 million books in print in eight different languages, Karen White is a New York Times and USA Today bestselling author of 23 novels, including the popular Charleston-set Tradd Street mystery series.

Raised in a house full of brothers, Karen's love of books and strong female characters first began in the third grade when the local librarian issued her a library card and placed The Secret of the Old Clock, a Nancy Drew Mystery, in her hands.

Karen's roots run deep in the South where many of her novels are set. Her intricate plot lines and compelling characters charm and captivate readers with just the right mix of family drama, mystery, intrigue, and romance.

Not entirely convinced she wanted to be a writer, Karen first pursued a career in business and graduated cum laude with a BS in Management from Tulane University. Ten years later, in a weak moment, she wrote her first book. In the Shadow of the Moon was published in August 2000. Her books--referred to as "grit lit" (Southern Women's Fiction)--have since been nominated for numerous national contests including the SIBA (Southeastern Booksellers Alliance) Fiction Book of the Year.

When not writing, Karen spends her time reading, scrapbooking, playing piano, and avoiding cooking. Karen and her husband have two grown children and currently live near Atlanta, Georgia with two spoiled Havanese dogs.
Interviews for Karen White
Interview with Karen White
November 15, 2008
Log In to see more information about Karen White
Log in or register now!
Series
Tradd Street
Books:
The Attic on Queen Street, November 2021
Hardcover
The Christmas Spirits on Tradd Street, October 2021
Mass Market Paperback
The House on Tradd Street, July 2021
Trade Size
The Last Night in London, April 2021
Hardcover / e-Book
The Christmas Spirits on Tradd Street, October 2020
Trade Size / e-Book (reprint)
All the Ways We Said Goodbye, January 2020
Hardcover / e-Book
The Christmas Spirits on Tradd Street, November 2019
Hardcover / e-Book
Dreams of Falling, April 2019
Trade Size / e-Book (reprint)
The House on Tradd Street, January 2019
Mass Market Paperback / e-Book (reprint)
The Glass Ocean, September 2018
Hardcover / e-Book
The Guests on South Battery, September 2018
Trade Size
Dreams of Falling, June 2018
Hardcover / e-Book
The Beach Trees, May 2018
Mass Market Paperback / e-Book
The Night the Lights Went Out, April 2018
Trade Size / e-Book
The Night the Lights Went Out, April 2017
Hardcover / e-Book
Flight Patterns, April 2017
Trade Size / e-Book (reprint)
The Guests on South Battery, January 2017
Hardcover
The Forgotten Room, November 2016
Trade Size
On Folly Beach, July 2016
Mass Market Paperback
The Forgotten Room, January 2016
Hardcover / e-Book
The Sound of Glass, May 2015
Hardcover / e-Book
A Long Time Gone, June 2014
Hardcover / e-Book
Return to Tradd Street, January 2014
Tradd Street #4
Paperback / e-Book
The Time Between, June 2013
Hardcover / e-Book
After the Rain, January 2013
Paperback / e-Book (reprint)
Sea Change, June 2012
Hardcover / e-Book
The Strangers On Montagu Street, November 2011
Tradd Street #3
Paperback / e-Book
The Beach Trees, May 2011
Trade Size
The Beach Trees, May 2011
Trade Size / e-Book
Falling Home, November 2010
Trade Size
On Folly Beach, May 2010
Paperback
The Girl On Legare Street, November 2009
Tradd Street #2
Paperback / e-Book
The Lost Hours, April 2009
Trade Size
The House on Tradd Street, November 2008
Tradd Street #1
Trade Size / e-Book
The Memory of Water, March 2008
Trade Size
Learning to Breathe, March 2007
Trade Size
Pieces of the Heart, April 2006
Trade Size
The Color of Light, June 2005
Trade Size
After The Rain, March 2003
Paperback / e-Book (reprint)