Danielle: Welcome back to Fresh Fiction, Karen! We are so excited to have you here. It's a bittersweet day, because the last book in the Tradd Street series, THE ATTIC ON QUEEN STREET, has finally arrived. What has writing this series meant to you? How do you think you've changed during the course of writing about Tradd Street?
Karen: The idea for the series began in 2005—sixteen years ago! A lot can happen in sixteen years. My children, then 13 and 11, have gone through high school, college, and grad school (lots of graduations!) and are now launched into adulthood with one wedding on the horizon. We acquired two dogs, and lost one, remodeled our kitchen, bathrooms, and pretty much everything else, and bought a beach house. We survived a pandemic and I inherited the care of my elderly parents. All this while writing all seven books in the series plus nineteen other books and a chapter in an anthology. I'm not sure I slept very much!
I had never written a series before, and when the idea first hit me, I knew immediately it had to be set in a Southern city filled with lots of history, gorgeous architecture and, of course, ghosts. Since I'd gone to college in New Orleans, that was the most logical choice. But then Hurricane Katrina visited the city in August, 2005, and I had to change direction and find another setting with just as much history, old buildings, and the restless departed. And this is why The House on Prytania became THE HOUSE ON TRADD STREET and the setting pivoted from the Big Easy to the Holy City—Charleston.
But the characters in my original vision for the series—Melanie and Jack—stayed true as I moved them to another city. Let's just say that we have grown close in the last fifteen years, Melanie, Jack, and I—and the whole cast of characters who've grown exponentially along with Melanie and Jack's relationship. They are truly like family to me, and it is very bittersweet to have to say goodbye to them in this final installment of the series, THE ATTIC ON QUEEN STREET.
Charleston is such a wonderful city and the perfect setting for a spooky-ish mystery series! What are some of your favorite things about writing about Charleston?
The research! There's a reason why Charleston continually tops the "best of" lists of travel destinations. Not only is it visually appealing with its gorgeous architecture and proximity to coastal islands and marshes, but it's also rife with history going back to way before the American Revolution. For a book series that delves into various historical periods, Charleston is ripe for mining story ideas. It's also a very old city, which—of course—means it's also a very haunted city. Last but not least, the food! It was a tough job, but I made sure that I ate at every restaurant mentioned in the books so I could accurately portray the amazing tastes offered in the city's eating establishments. To my readers, you're welcome. ;-)
Melanie Trenholm is a psychic real estate agent with a lot going on in her life… including dealing with ghosts! What do you hope readers take away from Melanie's many adventures on Tradd Street? Also, we must know—do you believe in ghosts?
Of all the protagonists I've created in my writing career, the character of Melanie Trenholm is my favorite. She's flawed, which makes her very human and relatable to not just me, but to readers as well. When we meet her in the very first book, THE HOUSE ON TRADD STREET, she's estranged from both parents, is perpetually single, and has one close friend. The only thing going on in her life—besides her constant avoidance of ghosts—is her job. She's a professional success, but her personal life is anything but.
I've loved watching her change and grow as the series has progressed and her circle of family and friends has grown. She takes two steps forward and three steps back, which makes changing difficult and slow—but she manages to succeed in spite of herself. And let's not overlook her relationship with Jack that really does hit every high and low point. There's not a lot these two haven't struggled through, which is as close to real-life as possible. I've received a lot of reader mail about the series, the majority of it from readers thanking me for helping them to see their own relationships from a different perspective. There really isn't a better legacy for an author than to know that our words have had a positive impact on readers.
As for ghosts—yes, I do believe in them. I've had three second-hand experiences (through my son) which is enough for me to say that they do exist. How or why, I have no idea. Do I want to be confronted with one in the dead of night in my house? Absolutely not. But do I think they're real enough to want to write about them, unequivocally yes!
What can you tell us about your spinoff series, set in New Orleans and starring Melly's stepdaughter?
Since the original series was supposed to be set in New Orleans, it was only natural that it should be the setting for the sequel. We're fast-forwarding to a twenty-eight-year-old Nola whose life has taken an unexpected turn as the demons inherited from both Jack and her biological mother have reared their heads, derailing her plans. Now clean and sober, and with a graduate degree in historic preservation under her cap, she's planning to start over in the Big Easy working as an architectural historian, and restoring her own house.
However, the Cajun cottage she buys comes complete with past residents who are reluctant to move on. Nola can't communicate with ghosts, but she knows someone in New Orleans who can—Beau Ryan—the last person on earth she would ever think of to ask for help. But when she learns of an old murder that happened in her house in 1964 and its connection to Beau's grandmother, she might not have a choice.
Do you have any advice for aspiring authors? Perhaps something you wish you had known about early on in your career?
I was extremely lucky to have begun my career before there was a thing such as social media. Even back then, when my husband was traveling for work 90% of the time and I had two small children, the distractions from writing were enormous. With the advent of social media, I find my time even more fractured, making it hard to focus on the one thing I should be focusing on—my writing.
So my advice to aspiring writers hasn't changed—it's just so much harder to do these days: Make your writing your priority (after family, of course). It's better to run out of time at the end of the day and miss an Instagram post than it is to not have finished that chapter. Think about it—if you don't finish the book, you won't have anything to promote on social media!
Thanksgiving in the US is almost here! What are you grateful for this year?
I have a lot to be grateful for. Mostly, my husband and kids who have always been and remain my favorite people with whom I love hanging around. We are all healthy and gainfully employed doing what we love. There really isn't much left to grouse about at the end of the day if all of those boxes are checked!
***
An excerpt from THE ATTIC ON QUEEN STREET...
With a heavy sigh, Nola headed out of the kitchen again. After a few moments she returned with Beau Ryan behind her, a pleasant smile on his face. Nola wore an annoyed expression but her cheeks appeared sunburned. Jack and Beau stared at each other, waiting for Nola to say something, but she seemed unusually flustered. Finally, Beau reached out a hand for Jack to shake and introduced himself. "You must be Nola's dad. It's a pleasure to finally meet you."
"Likewise," Jack said, giving Beau's hand an extra shake. I thought I saw Beau wince. "What can we do for you?"
"Actually, I came to see Melanie. I told her I'd find out about something that may have come from the cistern out back."
"May have?" Jack asked.
"We think so," I said. "Nola found this in her room." I retrieved the Frozen Charlotte and her little coffin from my briefcase and placed it on the table before opening the lid. "And she's lying in a bed of antique buttons."
For the first time, the scent of smoke wafted from the coffin, strong enough to make me cough. "Does anybody else smell that?" Blank expressions met mine around the table.
Sarah let out a piercing shriek from her high chair, her gaze focused on the tiny doll in its coffin, my daughter's little arms and legs straining to escape. Jack scooped her up and she clung to him, her face buried in his neck. JJ remained oblivious, busily attempting to pick up loose Cheerios from his tray with his nose, his ever-present whisk clutched in one tiny fist.
Mrs. Houlihan turned from the stove to face us, an avenging wooden spoon held in her hand, red sauce staining the edge. "And I found that…that thing in the refrigerator. That wasn't very nice, Nola."
Nola glanced at me with wide eyes and I quickly shook my head. She turned a repentant face toward the housekeeper. "I'm so sorry, Mrs. Houlihan. I won't do it again."
Beau watched Nola carefully as she spoke, a speculative expression on his face.
"I'd appreciate that." Mrs. Houlihan turned to me. "One more for dinner?"
"Yes," I said.
"No," Nola said at the same time.
Jack raised an eyebrow, his assessing gaze moving between Nola and Beau.
"Unless you have other plans?" I said.
As if unaware of the hostile gaze being beamed at him from Nola, he said, "Only if it's no trouble, I'd love to. It's been a while since I've had a home-cooked meal. Lots of Raman noodles and pepperoni pizza. And my specialty Macaroni & Cheese with sliced hotdogs."
"So, you're not vegan?" Jack asked, his expression thawing.
"No, sir. I like food I can taste. I have nothing against vegetables, but give me some crawfish and andouille sausage to go with them. Or a juicy steak or hamburger—or both." He patted his flat stomach as my own growled loudly.
I turned to Nola. "Would you please put another place setting on the dining room table for Beau?"
With yet another heavy sigh, she pulled out silverware from the drawer, slamming it harder than necessary before retreating to the dining room.
"You said you had something for me?" I reminded Beau.
"Yes." Beau reached into his backpack and pulled out a sandwich-sized Tupperware container. "Sorry it took me a while to get back to you—I had a project due for school, and then I had to wait for my grandmother to send me this." He placed the container on the table and Jack and I gathered around the table to watch Beau pull open the lid.
The box was filled with loose old buttons of various sizes, designs, and materials. Thin strips of what appeared to be dehydrated leather straps lay at the bottom of the container, shriveled like dead earthworms on a summer sidewalk.
Nola returned, making sure she stayed on our side of the table instead of standing next to Beau. She studied the contents of the box for a moment, then said, "It looks like the buttons used to be strung together on strings or leather straps."
"Very good," Beau said, his eyes lighting on Nola.
Her cheeks flushed. "Just a guess, but those little bits of old leather here and at the bottom of Charlotte's coffin kind of gave it away."
Nola reached inside and plucked out a brass button with a fleur-de-lis etching on top, rolling it between her callused fingers.
"You play guitar?" Beau asked.
Nola's cheeks reddened again. "A little."
I shared a sidewise glance with Jack at Nola's grand understatement.
"Me, too," Beau said.
From THE ATTIC ON QUEEN STREET by Karen White, published by Berkley, an imprint of The Penguin Group, a division of Penguin Random House, LLC. Copyright © 2021 by Karen White.
Tradd Street Series #7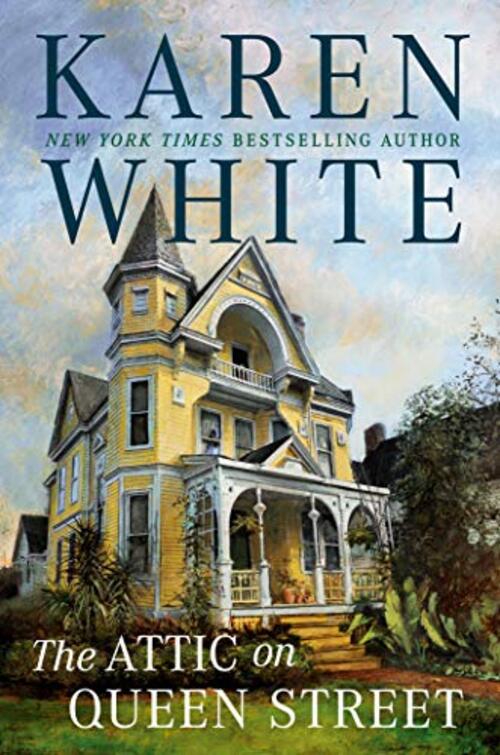 Return to the house on Tradd Street for one last time as the bestselling series featuring psychic medium Melanie Trenholm comes to a hauntingly spectacular finale.
After the devastating events of the past few months, the last thing Melanie Trenholm wants is to think about the future. Why, when her husband, Jack, has asked for a separation—a separation that might have been her fault? Nevertheless, with twin toddlers, a stepdaughter leaving for college soon, a real estate career to resume and a historic home that is still being restored, Melanie doesn't have much time to wonder where it all went wrong—but that doesn't stop her from trying to win her husband back.
Their relationship issues are pushed aside, however, when longtime nemesis, Marc Longo, comes to them with a proposition: allow their Tradd Street house to be used as the filming location for the movie adaptation of Marc's bestselling book, and he will help Jack re-establish his stalled writing career. Despite Melanie's hesitation, Jack jumps at the chance. But Melanie's doubts soon prove to be well founded when she uncovers ulterior reasons for Marc wanting to be back in their house—reasons that include a hidden gem so brilliant that legend links it to the most infamous jewel of all, the Hope Diamond.
But Melanie has an unexpected ally in protecting the house and its inhabitants—the ghost of a Civil War era girl warns her of increasing threats to her family. But she's not the only spirit who is haunting Melanie. A malevolent ghost seems determined to stop Melanie from investigating the decades-old murder of a friend's sister, and this spirit will stop at nothing to protect its secrets—even from beyond the grave.
Melanie and Jack must work together to find the answers before evil spirits of past and present destroy everything they love.
Women's Fiction [Berkley, On Sale: November 2, 2021, Hardcover / e-Book, ISBN: 9780451475251 / eISBN: 9780698193024]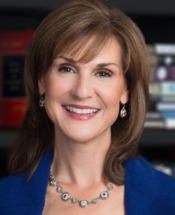 Karen White is the New York Times bestselling author of 28 books, including the Tradd Street series, Dreams of Falling, The Night the Lights Went Out, Flight Patterns, The Sound of Glass, A Long Time Gone, and The Time Between. She is the co-author of All the Ways We Said Goodbye, The Glass Ocean, and The Forgotten Room with New York Times bestselling authors Beatriz Williams and Lauren Willig. She grew up in London but now lives with her husband near Atlanta, Georgia.
***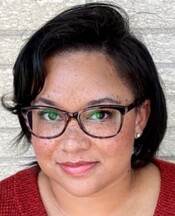 Danielle Jackson is a contemporary romance author, avid reader, lackluster-yet-mighty crafter, and accomplished TV binge-watcher.
Once upon a time, she was a publisher publicist and continues to cultivate her love of books and reading by chatting with the best authors in the business as the Editorial Manager of FreshFiction.com and co-host of the Fresh Fiction podcast. Danielle also moderates industry panels, interviews authors, and hosts a romance book club.
Danielle lives in Chicagoland with her very own romance hero husband, darling daughter, and two tempestuous cats. Follow her on Twitter and Instagram, @DJacksonBooks.
No comments posted.