1--What is the title of your latest release?
2--What's the "elevator pitch" for your new book?
After eradicating two restless spirits in her fixer-upper Creole Cottage in New Orleans, Nola is ready to restart her new life despite the annoying presence of unavailable Beau Ryan and the unexpected arrival of an old flame. Except things don't go as planned as it becomes clear that one ghost remains; an evil spirit with a big secret to hide who will stop at nothing to keep it hidden—even violence.
3--How did you decide where your book was going to take place?
I lived in New Orleans for four years during college and fell in love with the haunted and mysterious atmosphere of the city. It was perfect for a series about old houses, the spirits that haunt them, and a young woman with a difficult past who loves architectural relics and isn't afraid to battle a ghost or two.
4--Would you hang out with your protagonist in real life?
Yes! She's smart, funny, and caring—the perfect friend.
5--What are three words that describe your protagonist?
In addition to the above (smart, funny, and caring), I'll add resilient, brave and stubborn.
6--What's something you learned while writing this book?
That even in the darkest parts of a book, humor is often a welcome respite.
7--Do you edit as you draft or wait until you are totally done?
I edit as I draft. I'm too afraid I'll forget something new or a correction if I forge ahead.
8--What's your favorite foodie indulgence?
A well-made carrot cake. As much as I love chocolate, a terrific carrot cake (with authentic cream-cheese frosting) will always be my first choice when dessert is an option!
9--Describe your writing space/office!
When the weather allows, I love to write on one of my screened-in porches. Being outside in nature and listening to the birds is so inspiring. I also have an office inside with floor-to-ceiling windows (lots of light is a requirement), built-in-bookshelves and a view of our private and tree-covered front yard.
10--Who is an author you admire?
Pat Conroy. When I need inspiration or just a refresher on how to write the perfect sentence, I open one of his books somewhere in the middle and begin reading. He died too young, with too many books to be written, but I will always cherish the treasures he left behind.
11--Is there a book that changed your life?
Answer: That's a solid tie - GONE WITH THE WIND and THE PRINCE OF TIDES. The former because it gave me my first book hangover, an ailment that presents itself after reading an amazing book in which the reader is still completely absorbed in the world/setting/characters that it's almost impossible to pick up another book to read. The later because it introduced me to the beautiful writing of the late Pat Conroy and to the Lowcountry of South Carolina where many of my books are set.
12--Tell us about when you got "the call." (when you found out your book was going to be published)/Or, for indie authors, when you decided to self-publish.
I feel so cheated, but I don't remember getting "the call"! I entered my very first manuscript in a writing contest because the winner in my category would receive a written critique by one of my favorite authors, Diana Gabaldon. The finalist judge was a New York literary agent. I ended up winning and received not only the critique but also an offer of representation from the agent. She sold my first book (and the next twelve), but it was so long ago I don't recall how she notified me about the first one!
13--What's your favorite genre to read?
I find it hard to read in the same genre in which I write, so I find myself completely immersed in British domestic thrillers. I'm a huge fan of authors Ruth Ware and Paula Hawkins just to name a few.
14--What's your favorite movie?
Gone With the Wind. One of the few movie adaptations that came very close to being as good as the book.
15--What is your favorite season?
Summer. I'm allergic to the cold. Anything below 80 degrees is freezing to me.
16--How do you like to celebrate your birthday?
My birthday usually falls on Memorial Day weekend. If I'm not on tour (and I will be this year), my family and I will be at our beach house in Florida cooking out and watching the fireworks. When I was a child, before I became aware of the immense significance of the holiday, I used to think the fireworks were for me. (insert eyeroll emoji).
17--What's a recent tv show/movie/book/podcast you highly recommend?
Can we give a shout-out to Taylor Sheridan? I don't have a lot of time to watch television—basically an hour after dinner with my husband—so it has to be something we both want to watch and something good enough to make it worth our time. We are completely enthralled with the Yellowstone franchise (including 1883 and 1923) and eagerly await each installment. We've also begun watching another Sheridan project, Tulsa King, and once again the writing and action have just sucked us in.
18--What's your favorite type of cuisine?
Italian - although nobody can make it as good as my Italian maternal grandmother.
19--What do you do when you have free time?
What's free time?
20--What can readers expect from you next?
There will be at least two more books in the New Orleans series (the one after The House on Prytania to be published in 2025) as well as a standalone Southern Women's Fiction novel (no details yet but stay tuned!). Also, Team W (Beatriz Williams, Lauren Willig and me) will have a new collaboration out in September 2024. We have a title but it's a secret for now!
Royal Street #2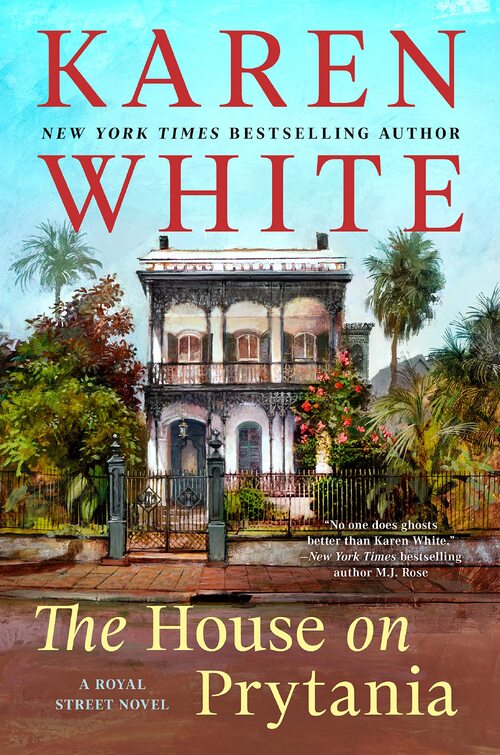 A woman is haunted—both literally and figuratively—by ghosts of the past in this second novel of the Royal Street series by New York Times bestselling author Karen White.
Nola Trenholm may not be psychic herself, but she's spent enough time around people who are to know when ghosts are present, and there are definitely a few lingering spirits in her recently purchased Creole cottage in New Orleans. Something, or someone, is keeping them tethered to this world. And not all of them are benign.
But with the sudden return of Sunny Ryan, Beau Ryan's long-lost sister, Nola has plenty to distract her from her ghostly housemates. Especially when the tempting—yet firmly unavailable—Beau, wanting to mete out justice to those he blames for Sunny's kidnapping, asks Nola for a favor that threatens to derail her hard-won recovery and send her hurtling backward. He asks her to welcome Michael Hebert back into her life, even though Michael is the reason for Nola's bruised heart. Beau is convinced that Michael's powerful family was behind Sunny's disappearance and that Michael is the key to getting information the police won't be able to ignore—if Nola is willing to risk everything for which she's worked so hard.
Torn between helping Beau and protecting herself, Nola doesn't realize until it's almost too late why the ghosts are haunting her house—a startling revelation that will throw her and Beau together to fight a common enemy. Assuming Nola can get Beau to listen to what the spirits are trying to tell him, because ignoring them could prove to be a fatal mistake...
Mystery Paranormal | Women's Fiction Southern [Berkley, On Sale: May 9, 2023, Hardcover / e-Book, ISBN: 9780593334621 / eISBN: 9780593334652]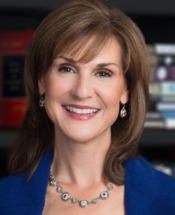 Karen White is the New York Times bestselling author of 28 books, including the Tradd Street series, Dreams of Falling, The Night the Lights Went Out, Flight Patterns, The Sound of Glass, A Long Time Gone, and The Time Between. She is the coauthor of All the Ways We Said Goodbye, The Glass Ocean and The Forgotten Room with New York Times bestselling authors Beatriz Williams and Lauren Willig. She grew up in London but now lives with her husband near Atlanta, Georgia.
No comments posted.